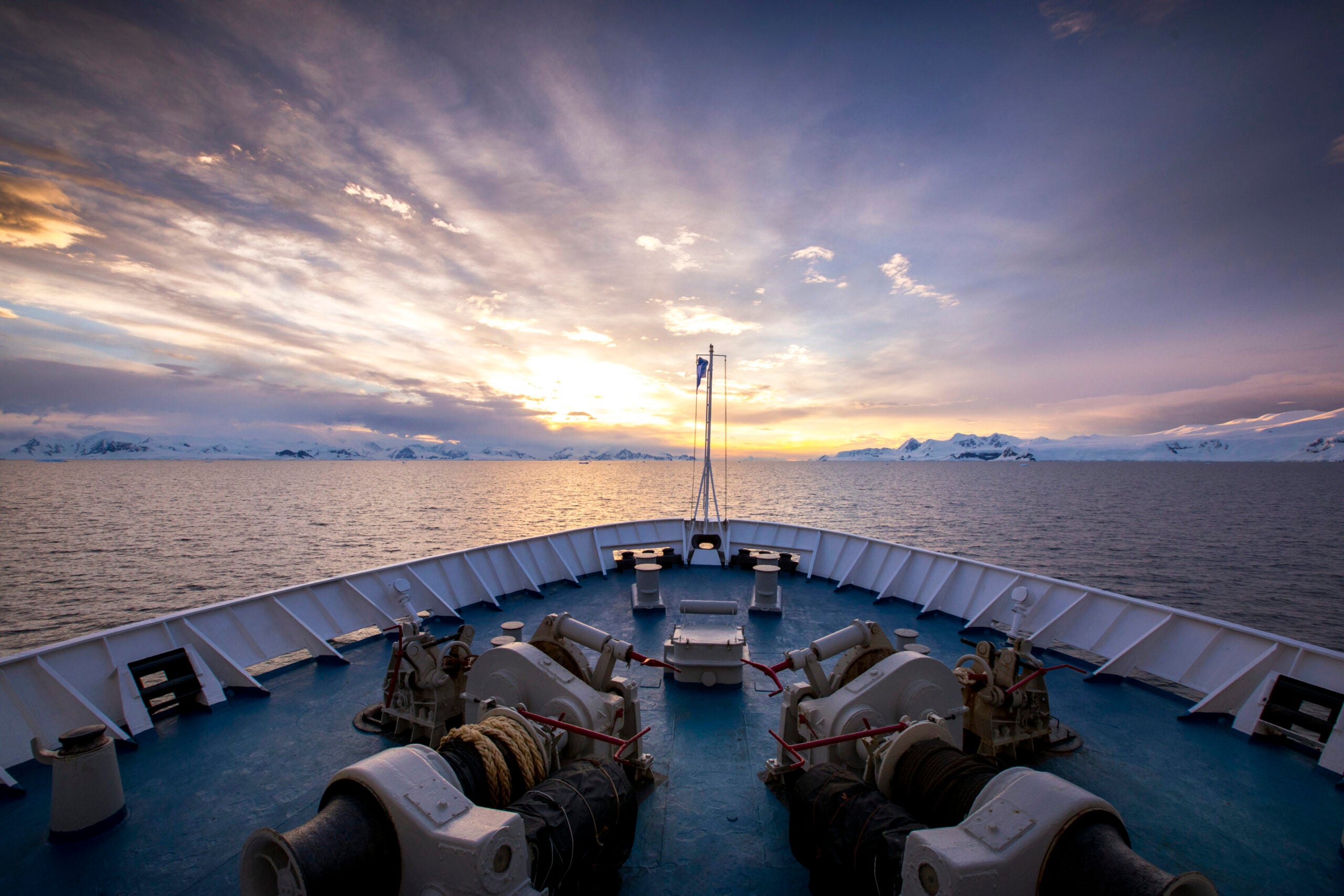 Millions of people travel all over the world to experience a total solar eclipse, but in 2021 you could be one of a select few to witness one the remotest versions of this awe-inspiring phenomenon.
On December 4, 2021, the moon will pass over the sun and plunge parts of the Southern Ocean and Antarctica into complete darkness. Although the eclipse will be partially visible in parts of South Africa and some Pacific islands, the total solar eclipse will only be visible from the world's most southern uninhabited lands.
A small number of ships will position themselves between South Georgia and the Antarctic Peninsula, directly in the path of the moon as it completely covers the sun. The people aboard those ships are likely to be the only ones in the world to experience this particular eclipse in all its glory. Through expedition cruise specialists Adventure Life, you can now secure your place on one of those ships.
The ships set sail from Ushuaia, Argentina at the tip of South America and cross the infamous Drake Passage and the Arctic Convergence of warm and cold waters. Guests will be taken on a voyage of this magical and isolated part of the world, visiting the Falkland Islands, South Georgia, the South Shetland Islands and the Arctic Peninsula.
Leading up to the eclipse on December 4, the ship's captain will keep a close eye on weather forecasts and pick the best spot to see the eclipse. The first sight of the phenomenon is predicted to begin at 6:16 local time (do NOT press the snooze button) and guests will be able to view it from the deck. Once the moon moves into position, it will stay there for just under two minutes before the skies light up once again.
As well as experience an eclipse, guests will also have the opportunity to see massive icebergs, nesting penguins and whales feasting on krill. Combined with the chance to see a total solar eclipse, the trip promises to be a true once-in-a-lifetime excursion.
Adventure Cruises is offering six different itineraries ranging from 20 to 23 days, but all cut a similar path from South America through to Antarctica and back again.
Prices start at $15,335 per person based on double occupancy. For more information about 2021 eclipse cruise itineraries and ships available from Adventure Life, visit adventure-life.com/antarctica/2021-eclipse-cruises