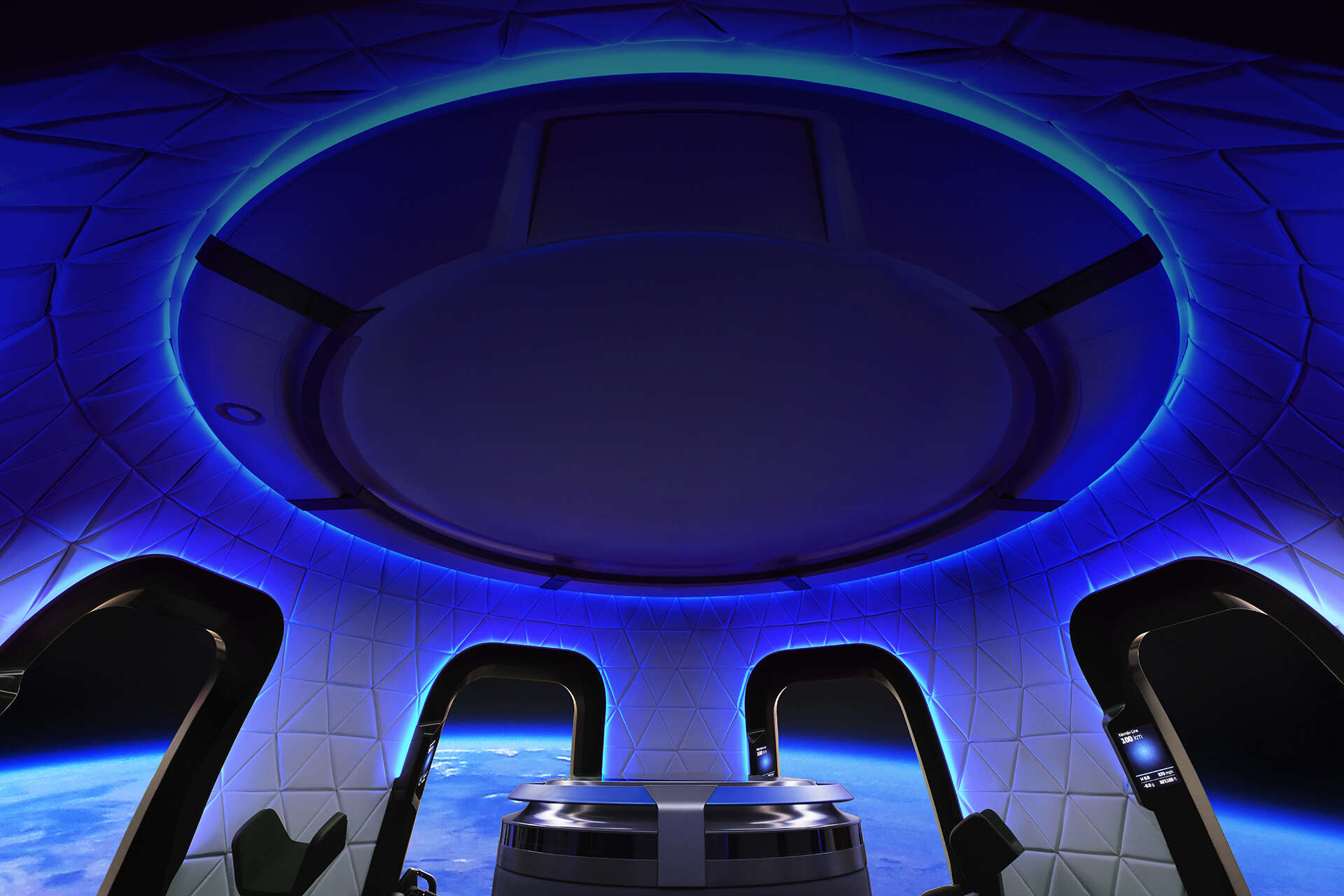 Rocket company Blue Origin is currently auctioning off a seat on the first crewed flight into space on its New Shepard rocket. The historic flight will take place on July 20 and the auction gives one lucky individual the chance to be part of the New Shepard's first six-person crew.
Public bidding began earlier this year, with opening bids being submitted until May 19 at Blue Origin's website, at which point the point bids were unsealed. There is still a chance to be part of the once-in-a-lifetime event as bidding is currently ongoing; it will conclude on June 12 with a live, online auction. At the time of writing, the current high bid for the seat onboard New Shepard is $2,800,000.
The winner of the online auction will join five astronauts on the New Shephard for the crewed flight, which will travel into space and across the Kármán line – 100km above sea level, this is commonly known as the border between Earth's atmosphere and outer space.
[See also: First Ever Luxury Space Hotel Announced]
Astronauts will experience several minutes of weightlessness and witness extraordinary views of Earth before strapping back in for re-entry. Landing includes a stable freefall back to earth and several parachutes to slow the capsule, creating a gentle touchdown. The whole flight will last around 11 minutes, but the experience of being onboard the New Shephard will be life-changing.
If the experience alone wasn't enough, the full amount of the winning bid will be donated to Blue Origin's foundation, Club for the Future. Founded in 2019, Club for the Future is on a mission to invent the "future of life in space" and inspire future generations to pursue careers in science, technology, engineering and mathematics (STEM).
There are several ways the foundation and its collaborators are doing this, including the Postcards-to-Space program. Within this program, K-12 students are invited to write or draw their vision for what they think space will look like in the future on a postcard. The postcards are then launched into space on the New Shephard missions (the rocket has already successfully completed several unmanned missions). Club for the Future has also created resources to help kids access space-focused activities and lessons.
To find out more or place your bid, visit blueorigin.com.