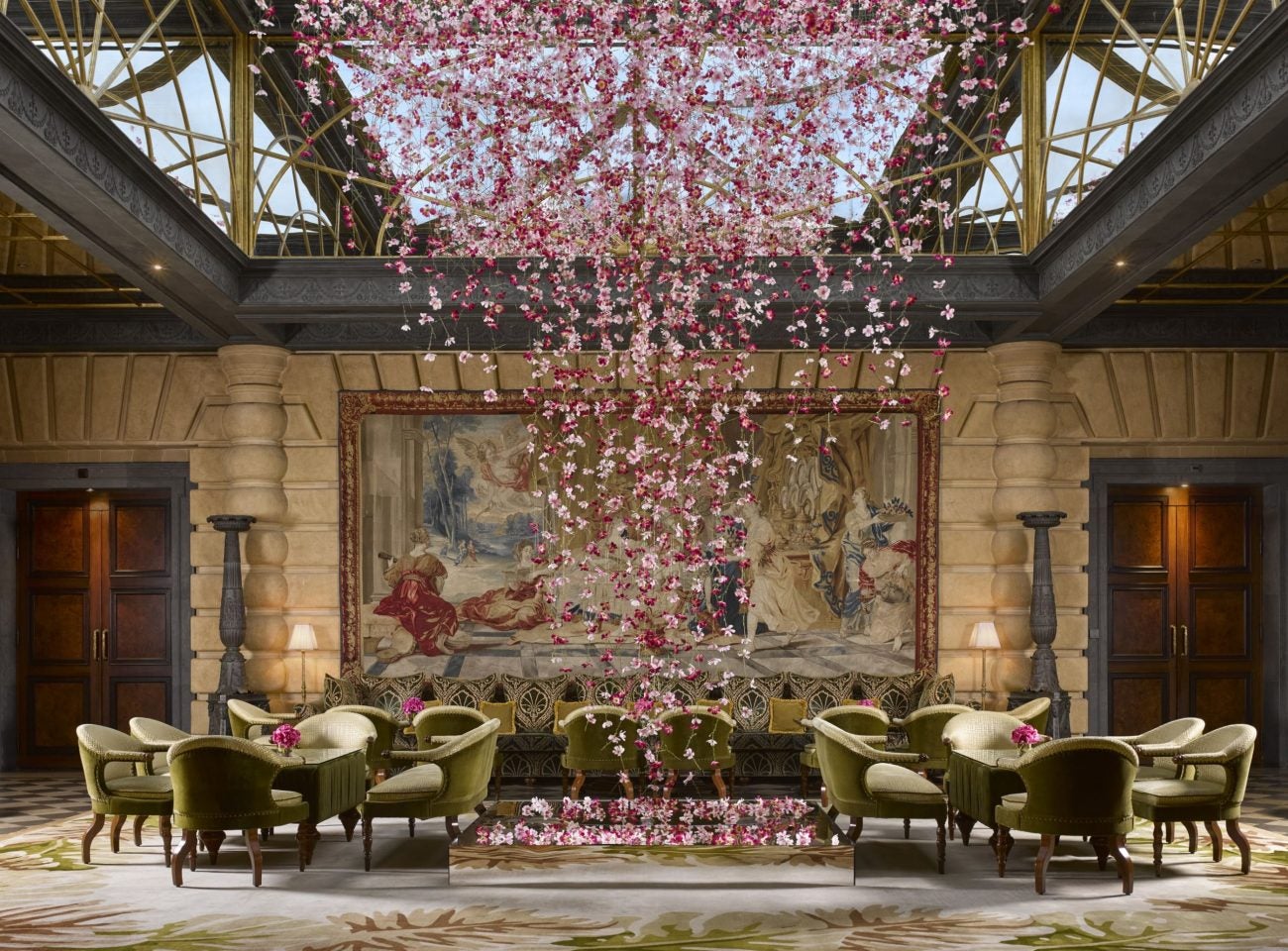 Disappointed 2020 travelers with dashed plans? We all know a few. Some of us are among them. We are those who had been planning honeymoons, benchmark birthday celebrations, wedding anniversaries and more. We've postponed, canceled and rain-checked. Dismayed and impatient, we've shelved long-anticipated scenarios, while we wait for the world to get well. Now there's light at the end of the tunnel, but the mere idea of re-planning that grand fete may overwhelm you. We've got a cure: The Hotel Metropole Monte-Carlo 'Rescheduled Milestones' offer. It reigns as 2021's most triumphant godsend.
Whether a 25th-anniversary soiree, family reunion, delayed honeymoon or graduation commemoration, Monaco's top hotel (a glamorous Belle Epoque legend located steps from the famous casino) has your back. They'll create, customize and coordinate the celebratory zenith you had in mind. With their dedicated party planners in charge, over-the-top experiences become the order of the day. If you can dream it, well-connected hotel team members can execute it.
Imagine an en-suite fiesta, complete with a serenade by local musicians in the shadow of a towering, personalized cake prepared by the hotel's famous pastry team. Perhaps you'd prefer a James Bond-inspired adventure — a private helicopter transfer to and from the hotel, an Aston Martin driving tour of Monaco and VIP access to the Monte-Carlo Casino, where scenes from GoldenEye were filmed.
[See also: The 10 Best Restaurants in Monaco]
You could ask your beloved to be yours aboard a private yacht at sunset, champagne flutes in hand. Or, take a guided, after-hours, torch-lit walkabout at the grand Oceanographic Museum of Monaco, where a team from Metropole's Michelin-starred restaurant await with cocktails and canapés amongst the monuments. Backstage access to the Ballet de Monte Carlo, F1 racing along the storied Grand Prix track and a chauffeured journey to nosh in three countries in one day are all possible.
Long renowned for its immersive, bespoke 'best of Monaco' experiences, tony Hotel Metropole Monte-Carlo overlooks the Mediterranean Sea. Lording over the Golden Square, with its secret garden-like entrance, it exudes ornate, gold-filigree-styled, old-world sophistication, spiced with contemporary flourishes — such as the ODYSSEY, a hip, rooftop, outdoor pool enclave designed by Karl Lagerfeld. For a socially distanced get-together, book the hotel's entire seventh floor, which spans 4,300 sq ft, replete with seven suites, all re-envisioned by revered French designer Jacques Garcia ($55,000 nightly).
For the Rescheduled Milestones offer, make your reservation, then tell your story. You'll be matched to a planner to ensure your fantasies come true.
Contact Serge Ethuin, general manager, concierge@metropole.com, +377 931 515 15, metropole.com