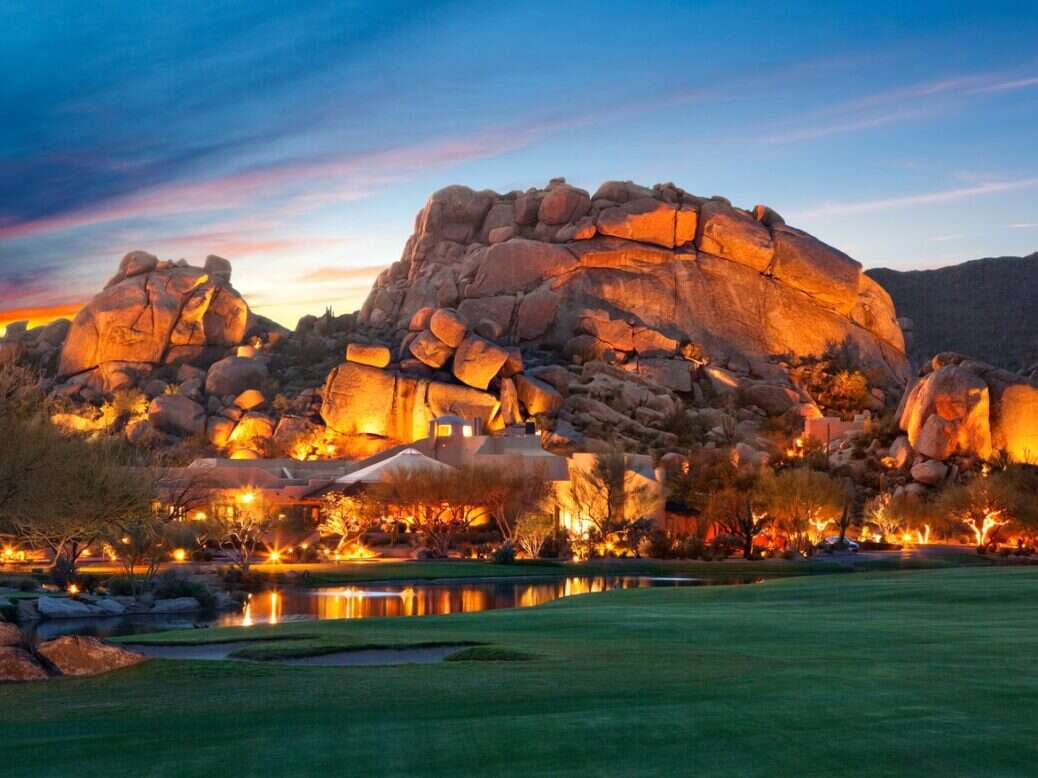 If a luxury winter getaway is on your wish list, look no further than Scottsdale, Arizona. This sunny Southwest destination offers opulence and inspiration at every turn, from its five-diamond resorts and award-winning spas to its magical Sonoran Desert landscape.
Stay in style
Scottsdale's roster of outstanding accommodations includes full-service luxury resorts, secluded desert hideaways and hip urban hotels in the heart of Old Town.
Surrounded by the natural desert beauty of North Scottsdale, the Boulders Resort & Spa Scottsdale welcomes guests with sumptuous accommodations, a full-service spa, two spectacular golf courses and six distinctive restaurants.
Craving a pampering retreat for the mind, body and soul? CIVANA Wellness Resort & Spa allows guests to customize their experience from a variety of spa treatments, healthy eating options, and workshops that including guided hikes, yoga, sound healing, mindful creative activities and more.
For a posh stay closer to the city center, Sanctuary Camelback Mountain, A Gurney's Resort & Spa, boasts dazzling views, award-winning dining at elements and soothing Asian-inspired spa treatments.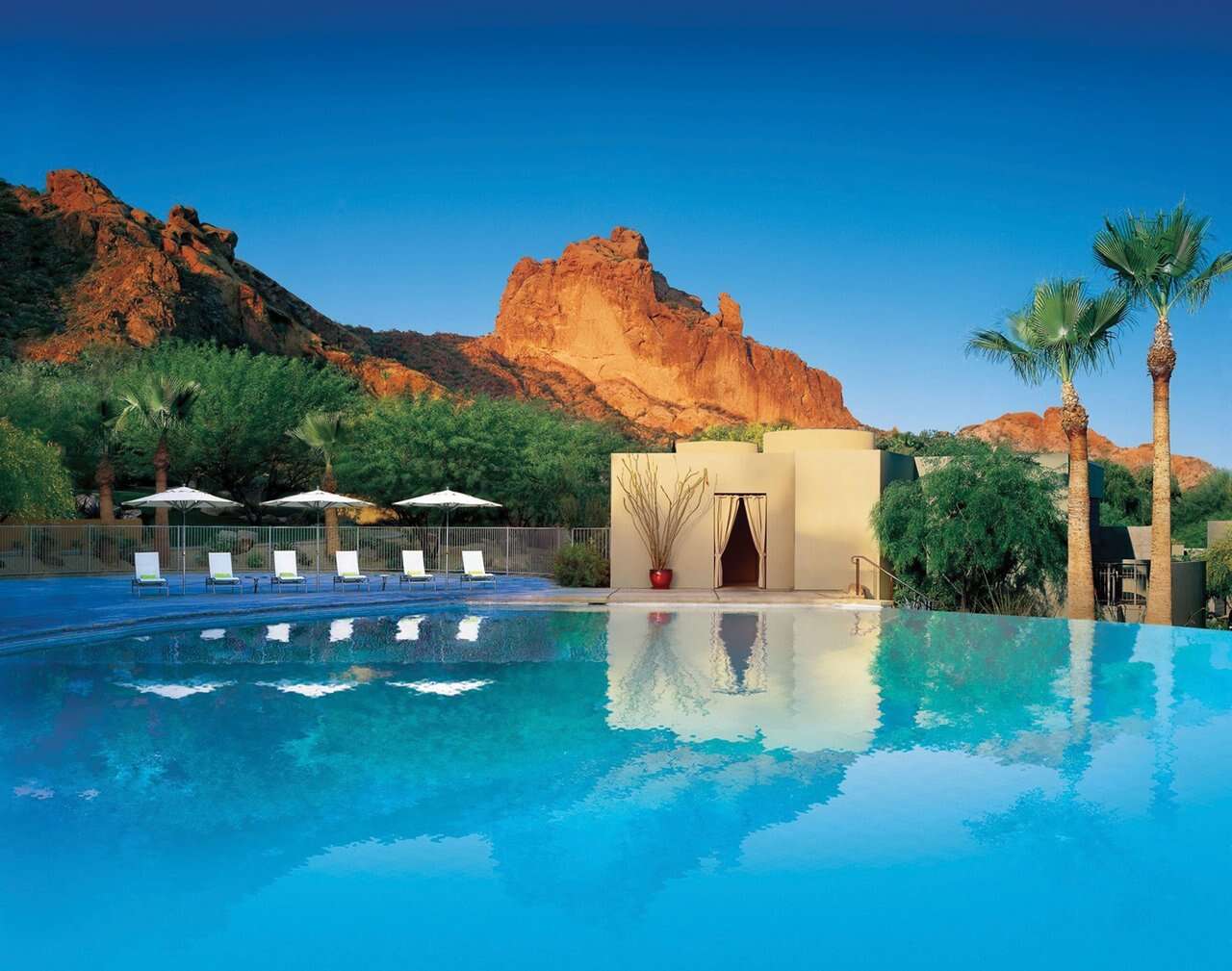 Play your way
Scottsdale's sunny blue skies and idyllic winter temperatures set the stage for outdoor pursuits of all kinds. Greet the morning with a hike in the McDowell Sonoran Preserve, a hot-air balloon flight over stands of majestic saguaros, or a round on one of the area's 200 championship golf courses.
After a morning of adventure, head for Old Town Scottsdale where one-off local boutiques, fine art galleries, contemporary museums and tasting rooms from Arizona's best wineries offer plenty of options for exploring.
And for a truly immersive experience, don't miss the curated tours, workshops and maker events that are part of the new Exceptionally Scottsdale program.
Revel in desert-inspired pampering
For centuries, Native Americans have used indigenous Sonoran Desert botanicals for their healing properties. Today, you'll find these same ingredients used in a variety of soothing treatments at Scottsdale's renowned spas.
The Agave Toning Wrap at The Spa at Camelback Inn begins with a sea salt exfoliation followed by an application of prickly pear cactus gel to promote circulation and healing agave nectar oil to hydrate and plump the skin.
At The Spa at Talking Stick Resort, the River Stone & Birchwood Massage uses nature's tools and native wild chaparral oil to help you achieve the ultimate in deep relaxation.
Visit experiencescottsdale.com for a complimentary destination planning guide and get ready to experience pure vacation inspiration today.