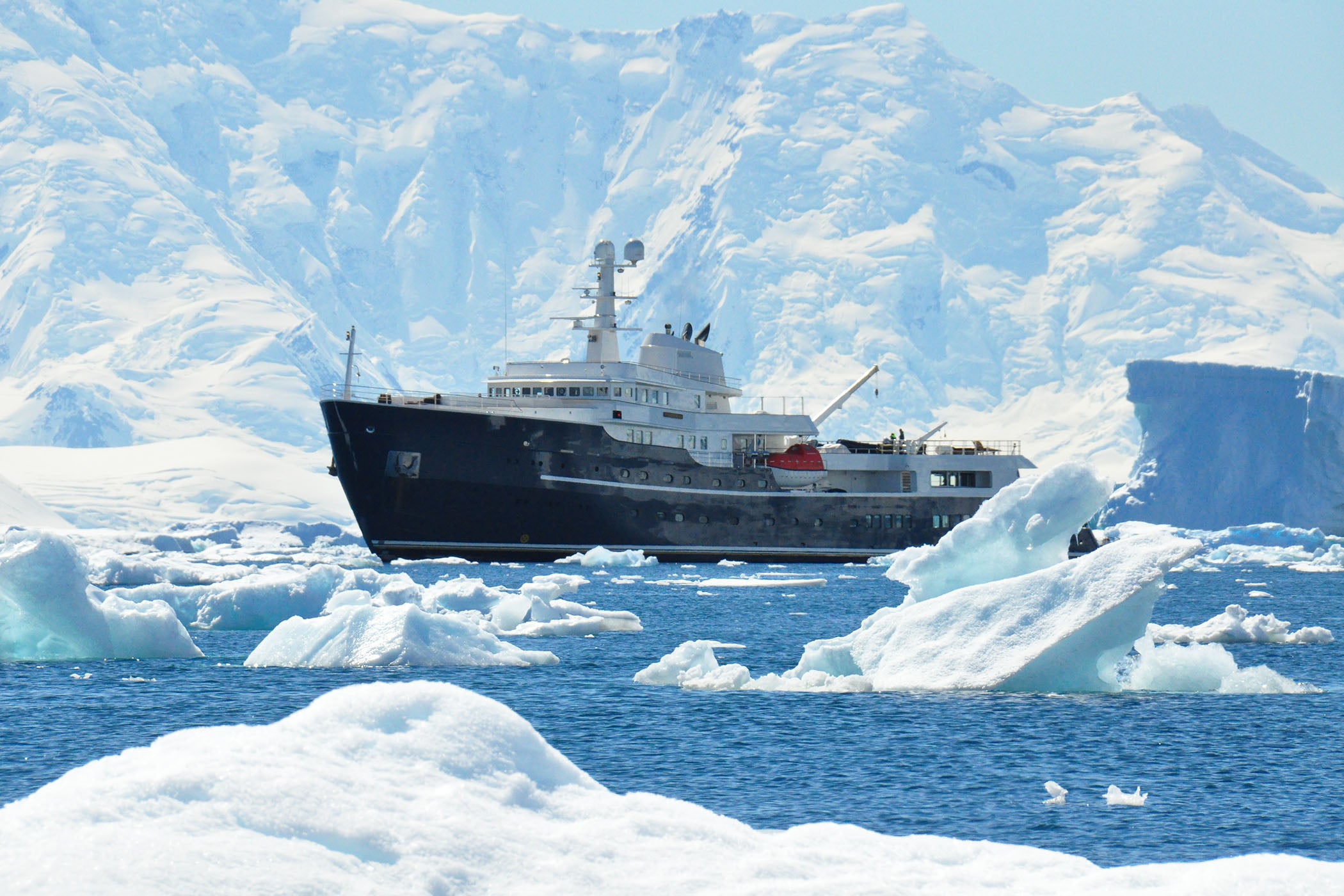 Antarctica was once the reserve of only the bravest of explorers. Then, with advances in technology, international scientists were able to safely take up residence at the South Pole. Today, the frozen continent has become a tourist destination for the world's wealthiest travelers, but there are still no shortcuts to the bottom of the world. No matter where you travel from and how much you pay, it takes considerable time and effort to get there. If you go, you need to do it properly. That is why two leading specialists, White Desert and Cookson Adventures, have teamed up to form the ultimate Antarctica itinerary.
This incredible 24-day trip is one of the most stunning we have ever seen at Elite Traveler and, accordingly, one of the most expensive. The bespoke adventure starts with a flight from South Africa on a Gulfstream jet to the remote Antarctic ice runway of Wolf's Fang. Here, guests will be transported to the continent's only luxury camp and from there board another flight to visit vast emperor penguin colonies and the Geographic South Pole. Sounds fun, right? But the trip is only just beginning.
From there, guests leave Antarctica and travel to South America where they will board the world-renowned explorer yacht M/Y Legend. The luxurious vessel gives guests the opportunity to experience the very best of the Antarctic Peninsula via boat, helicopter and submarine. Nowhere is out of bounds with the two companies combining different expertise to produce the most complete Antarctica itinerary ever.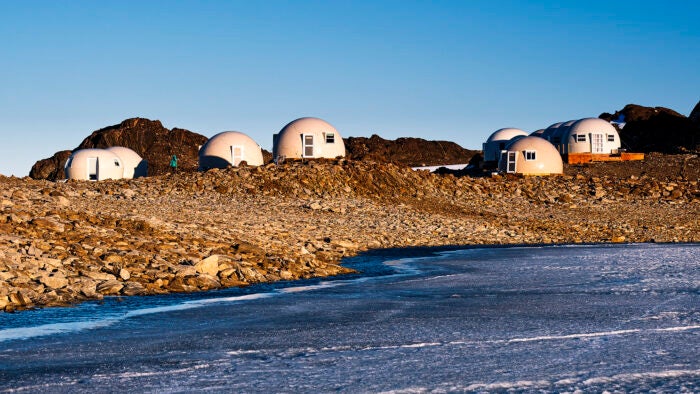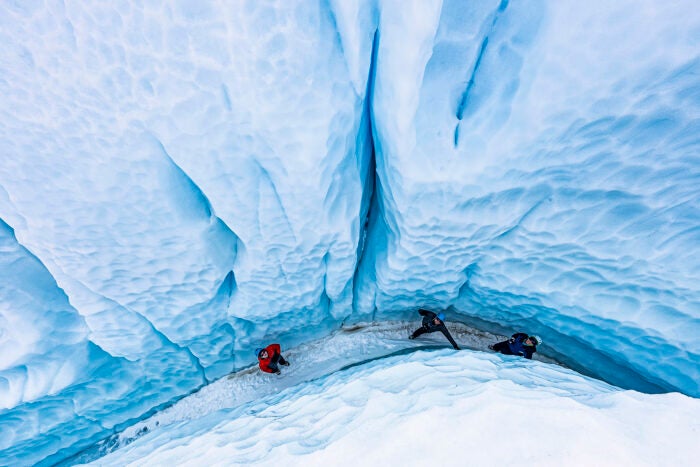 Patrick Woodhead, CEO of White Desert, said: "After 15 years of operations, we know a great deal about the Antarctic interior. However, in all that time, I've barely seen an iceberg! So, it's an absolute privilege to combine our expertise with Cookson Adventures' to enable guests to see totally different but equally incredible aspects of this immense continent."
Henry Cookson, founder of Cookson Adventures and a record-breaking polar explorer, said: "I'm spellbound by Antarctica every single time I arrive at its shores. For that reason, I'm excited to offer explorers this ultimate appreciation of the continent together with White Desert. It's also a privilege to explore onboard Legend once more. Her captain and crew share my enthusiasm to uncover much of what we still don't know about the Peninsula and its inhabitants. "
The Journey
The journey begins in utmost luxury with New Year's Eve celebrations at the One&Only Cape Town under the iconic backdrop of Table Mountain, where guests will see in the New Year in style prior to being flown directly into the remote interior of Antarctica. Once ensconced in Whichaway Oasis, White Desert's newly relaunched eco-camp, guests will explore 200m iridescent blue ice tunnels and marvel at a colony of over 28,000 emperor penguins and their chicks.
The highlight of the adventure is a once-in-a-lifetime journey to the Geographic South Pole. Once the elusive goal of explorers such as Scott and Shackleton, the Pole is still difficult to reach but private jets have eradicated much of the hardship.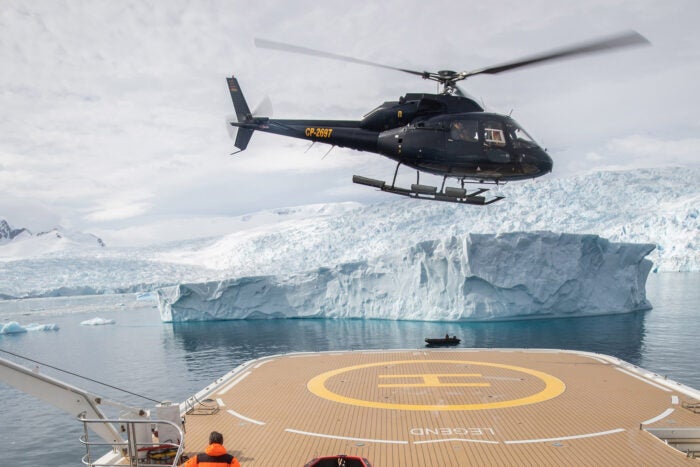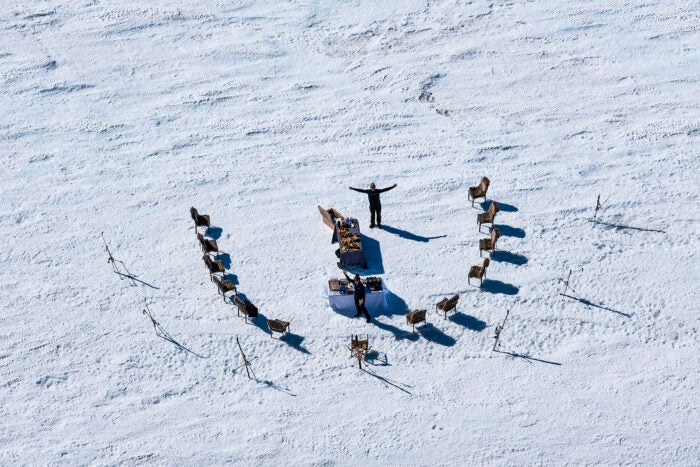 From there, guests will fly across to the snow-tipped mountains and emerald rivers of Torres del Paine in Patagonia – thus linking the continents of Africa, Antarctica and South America. Patagonia offers a totally different landscape where guests can horseback ride with cowboys, mountain bike and glacier hike, before they return to the extraordinary coastline of Antarctica to board the luxury explorer yacht M/Y Legend.
Sailing south they will visit remote inlets, paddle alongside whales and ski entirely untouched routes. With both a helicopter and three-seater submersible onboard, adventurers can take in the magnitude of Antarctica's icebergs from the sky or from deep underwater as penguins dive en masse and leopard seals forage for prey. They will also have the chance to meet with leading climate scientists and contribute to wildlife research as part of their extraordinary Antarctic experience.
From $2,965,000
cooksonadventures.com, white-desert.com