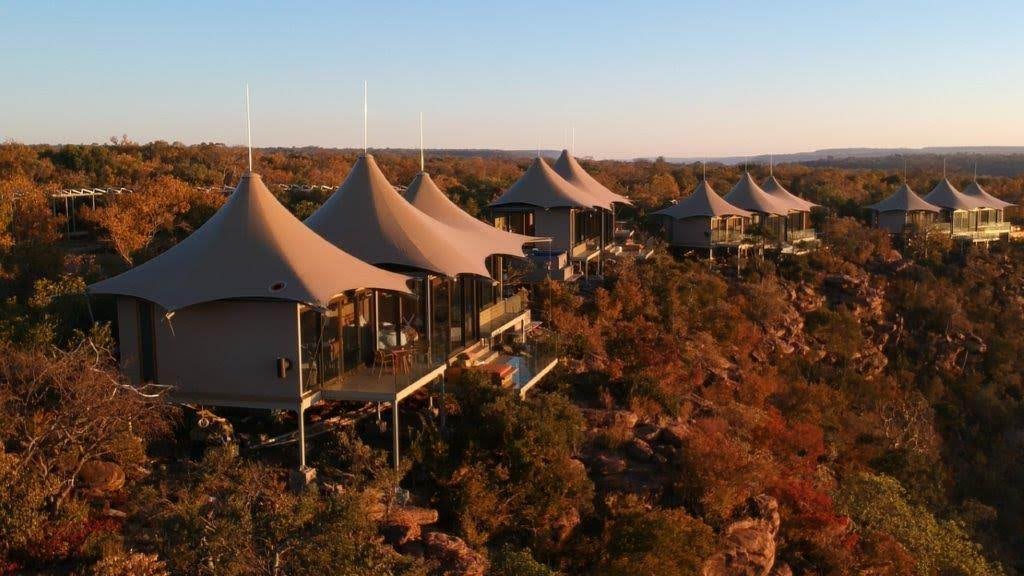 Lepogo Lodges, South Africa's latest high-end safari experience, will welcome its first guests to the highly-anticipated Noka Camp in September.
Set within the 48,000-hectare, malaria-free Lapalala Wilderness Reserve in the Limpopo Province, the new lodges will grant access to a vast wilderness containing Africa's big five (lion, leopard, rhinoceros, elephant, and Cape buffalo).
Lepogo will eventually consist of two lodges – Noka Camp and Melote House – sleeping up to 12 guests each. Both consist of five stilted villas perched atop a 100-foot cliff, offering incredible views of the winding Palala River and out across the reserve. Melote House will open in late 2020 and will be an exclusive-use property.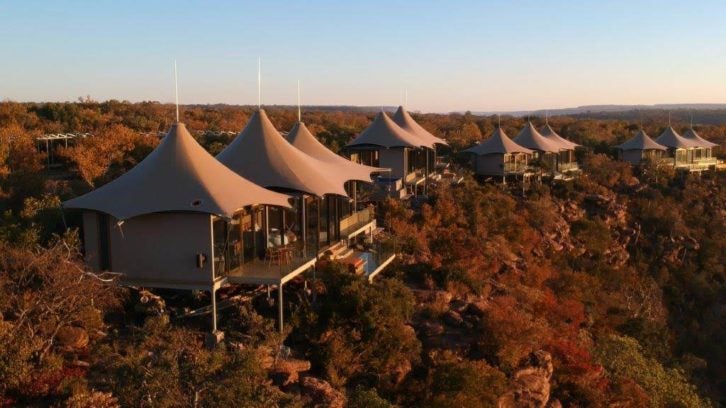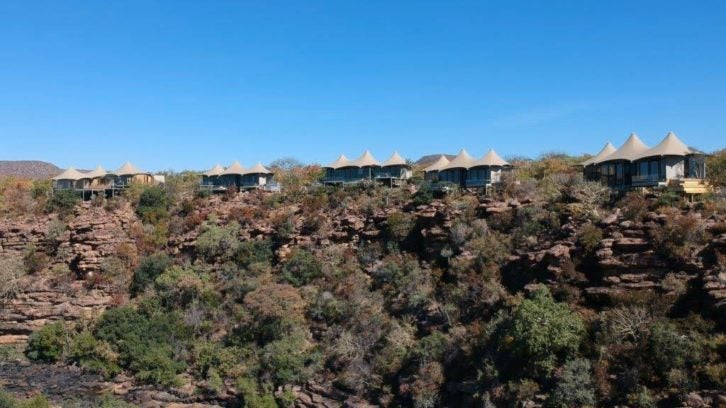 There are only three public lodges in the Lapalala Wilderness Reserve. As a result, Lepogo Lodges offers guests an extraordinary level of privacy considering it is just a three-hour drive from Johannesburg. As well as game drives, guests will also be able to tour the iron-age settlements and bushman paintings in the cliffs below.
It also aims to break new ground in the growing market of eco-tourism. The owning family of Lepogo Lodges has committed to being a not-for-profit business and will use funds to improve conservation efforts in the surrounding reserve.
In particular, the family wants to improve efforts to protect the cheetah, the pangolin and the rhino. Indeed, they were originally attracted to Lapalala due to its reputation as one of the leading private rhino sanctuaries in Africa. The lodge wants to establish the reserve as a center of excellence for wild cheetahs and plan to reintroduce pangolins into the area in the coming months.
Lepogo Lodges has also become the first safari resort in South Africa to commit to offsetting the carbon footprint of every visiting guest from the moment they leave home to their eventual return.
Nightly rates at Lepogo Lodges will start from R21,000 ($1,478) per person, per night. Special introductory rates of R10,750 ($756) for stays booked to travel before mid-December 2019, and R16,500 ($1,160) for stays booked to travel before December 2020.
For more information or to make a reservation visit www.lepogolodges.com or email info@lepogolodges.com.