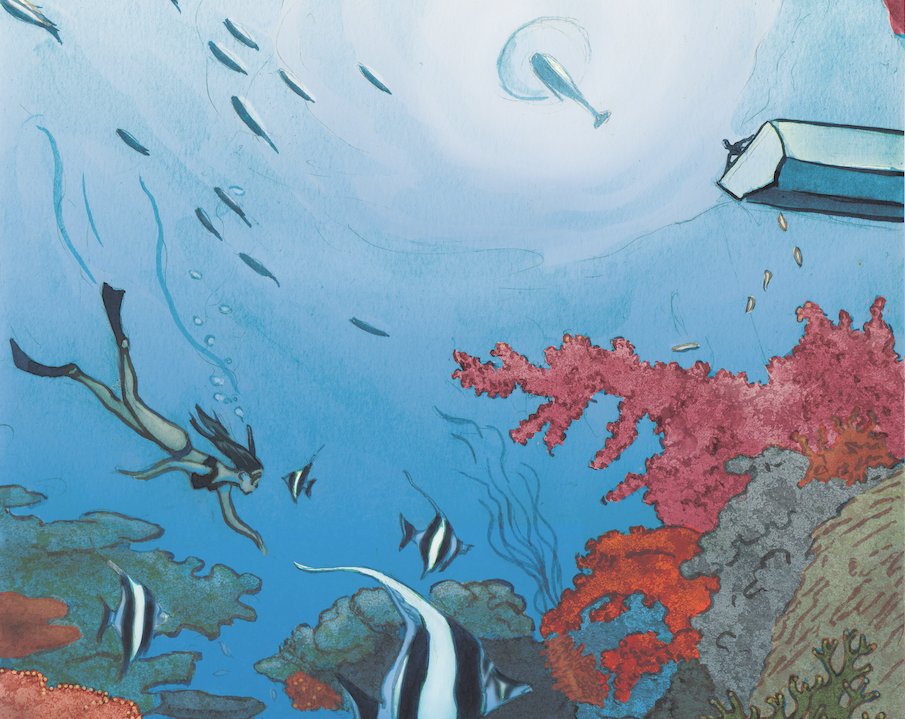 One of the enduring natural wonders of our modern world, the Great Barrier Reef beckons you to explore its maze of coral systems on the fringe of Australia's Whitsunday Islands.
For scuba divers and snorkelers, there's no better way to submerge themselves into its vastness than a diving experience on the outer reefs. But as breathtaking as these views may appear, the puzzle-like composition of the 2,900 coral systems that comprise the 1,430 miles known as the Great Barrier Reef are also worthy of a bird's-eye view.
If you've traveled this far — it is considered a remote destination even for tourists visiting from the southern hemisphere — why not experience both? Booking a stay at InterContinental Hayman Island grants you access to a portfolio of excursions throughout the Whitsunday archipelago, including the Outer Reef Discovery Helicopter Experience with Helireef.
Board a chopper for a 45-minute flight over Bait, Hook, Hardy and Heart reefs before landing on a floating helipad amid cerulean waters. Here, a boat whisks you over to Reefworld, a pontoon 39 nautical miles from mainland Australia, and your launchpad into the underworld at Hardy Reef. Suit up and dive in for an unforgettable swim with an abundance of marine life, including vibrant parrotfish, glistening barracudas and cobalt angelfish.
Post-dive, dry off and soak in your surroundings atop the pontoon with a bottle of champagne. To end the day, hop on your helicopter and marvel at one last vista of the reefs where, if you're lucky, you'll spot humpback whales breaching 1,000 ft below you.
Outer Reef Discovery Helicopter Experience from $625 per person. Contact hayman.reservations@ihg.com, +61 7 4940 1234, haymanisland.intercontinental.com
Words by Jillian Dara. Illustration by Finn Campbell Notman/Folio Art