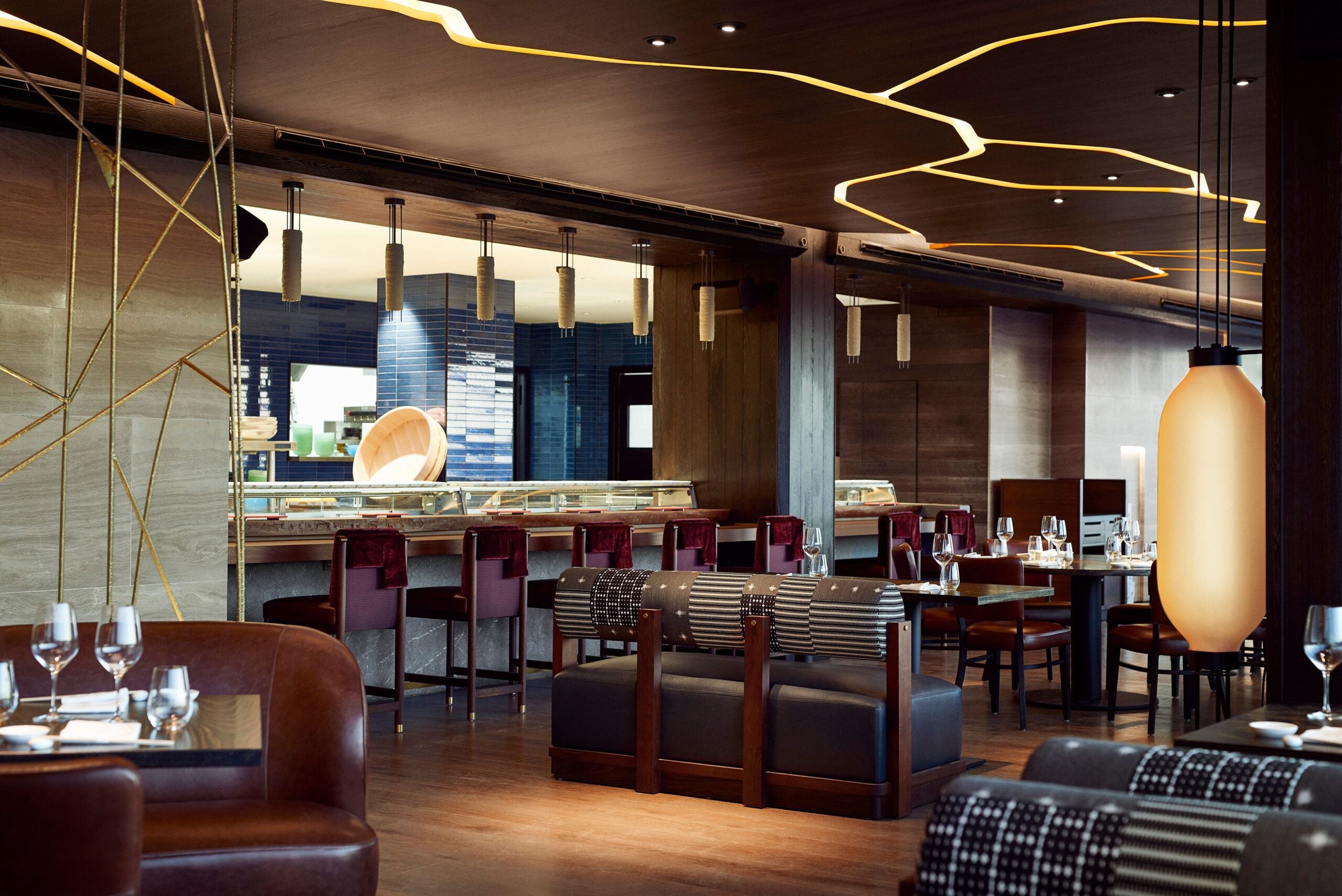 Nobu Matsuhisa's rapidly expanding hotel empire has added another major city to its esteemed list of destinations with the official opening of the very first Nobu Hotel and Restaurant in Barcelona.
The hotel opened its doors to guests Thursday following an extensive refit of a building that formerly housed Gran Hotel Torre Catalunya in the Eixample district. The 259 rooms have been designed according to Nobu's signature Japanese style with pops of color to reflect Barcelona's vibrant traditions.
Along with the hotel comes Barcelona's first Nobu Restaurant. Located on the 23rd floor, the restaurant offers panoramic views over one of Europe's most architecturally beautiful cities. Guests can pick out landmarks such as La Sagrada Familia whilst dining on Matsuhisa's signature dishes.
As well as the restaurant's iconic dishes such as Black Miso Cod, diners will discover new ones that take influence from the hotel's Catalunyan location. Also unique to the hotel is a casual dining spot, Kozara, which serves masterfully executed Japanese inspired Catalan tapas, paired with cocktails using the largest selection of sakes and whiskeys in town.
At 1,600-square-foot, the hotel's Nobu Suite is by the biggest room in the hotel. It is located on the 22nd floor, meaning those same stunning views available at the restaurant can be enjoyed in the privacy of your own suite. The suite features a spacious dining area and a private bar for entertaining guests.
The luxury hotel group, which was co-created by the famous sushi chef, actor Robert De Niro and producer Meir Teper, now boasts 10 locations around the world including London, Las Vegas and Miami.
As part of the hotel's concierge service, guests can discover the spots favored by the three founders including De Niro's favorite restaurant, the bar Chef Matsuhisa visits when he's in town and Teper's recommendation of where to dance. There is also a dedicated team of local experts to advise guests on everything from local hiking trails to the best boutiques.
Room rates at Nobu Hotel Barcelona start from €250 per night in a Deluxe Skyline Room. For more information, visit barcelona.nobuhotels.com