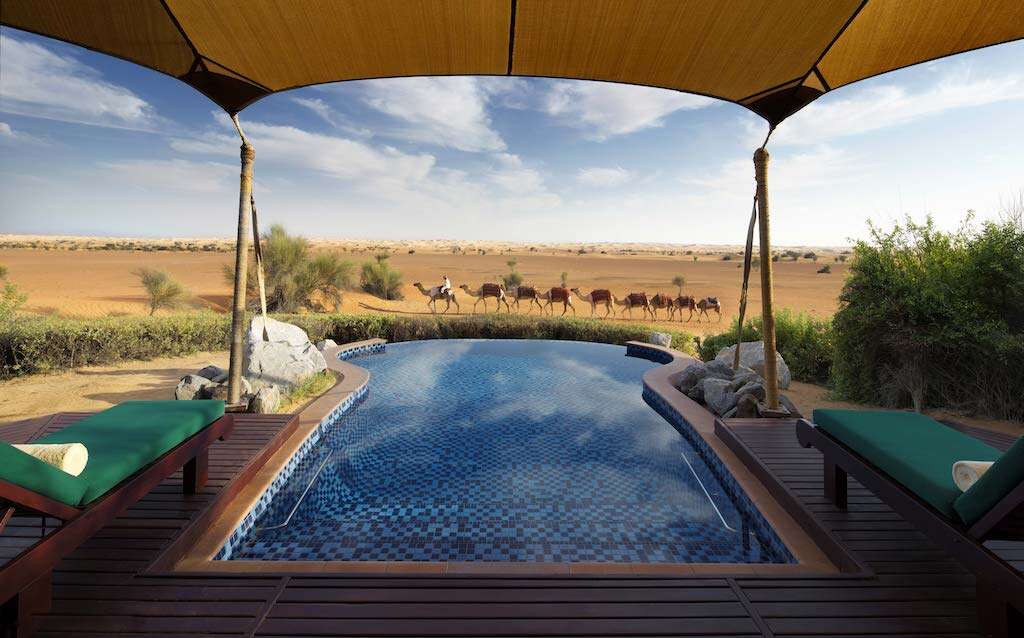 Situated in the heart of the Dubai Desert Conservation Reserve, Al Maha, a Luxury Collection Desert Resort & Spa provides endless sights of golden dunes.
The hotel offers a tranquil and secluded atmosphere allowing guests to immerse themselves in the stunning views of the Arabian Desert and Hajar Mountain massif.
Resembling a luxurious Bedouin encampment, this luxurious retreat is located just 45 minutes away from Dubai International Airport. Our secluded hideaway resort offers personal and memorable experiences with great hospitality, privacy, and absolute comfort.
Al Maha's 42 Bedouin-inspired luxurious suites each feature a private pool and deck.
Treat yourself to a one-of-a-kind getaway, the perfect destination to celebrate special occasions and memorable holidays. Join one of our outdoor experiences and witness the mesmerizing landscape.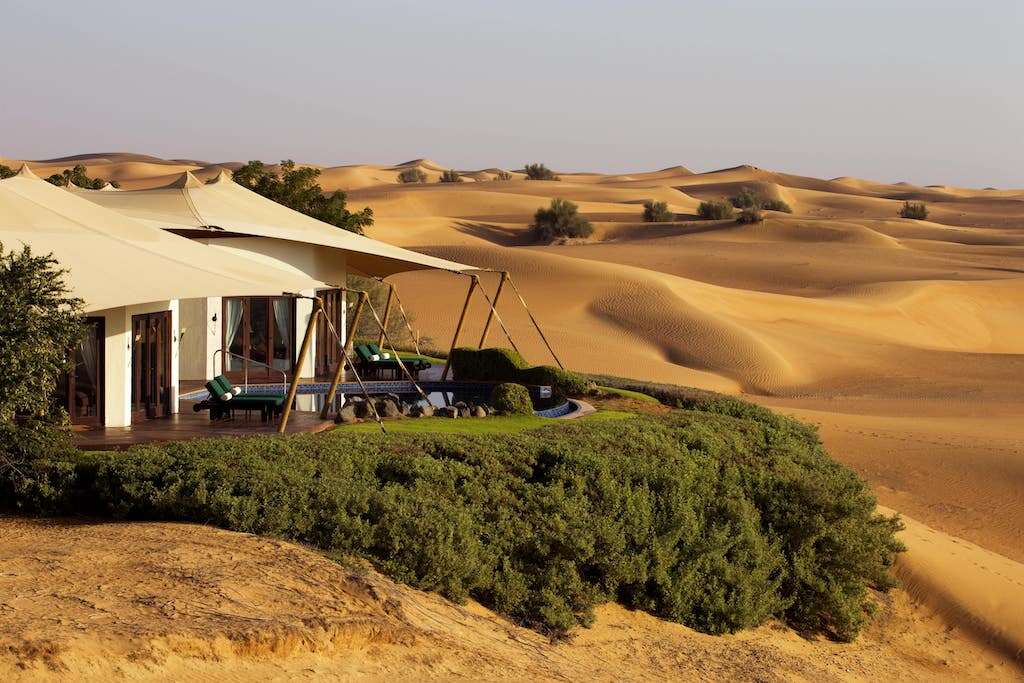 Learn more about the conservation programs and explore the local surroundings with camel treks, horse riding, and falconry displays, or try something more adventurous with an afternoon of archery, dune driving and wildlife drives.
The resort's signature fine dining restaurant Al Diwaan provides a sophisticated setting where guests can embark on a culinary journey accompanied by exceptional service. Breakfast, lunch and dinner are included in the room rate.
Dining at Al Diwaan guarantees a gastronomic extravaganza with a fusion of international and indigenous delicacies.
Our signature Timeless Spa is set against a tranquil and inspiring natural environment, overlooking flora and fauna in their natural habitat, allowing visiting guests to enjoy a holistic experience.
With a wealth of fitness facilities including a Jacuzzi, steam and sauna rooms, and a stunning infinity pool, our spa is the place to be when looking for relaxation and wellbeing.
To book your stay, please contact reservation.almaha@luxurycollection.com, +971 4 832 9900, marriott.com