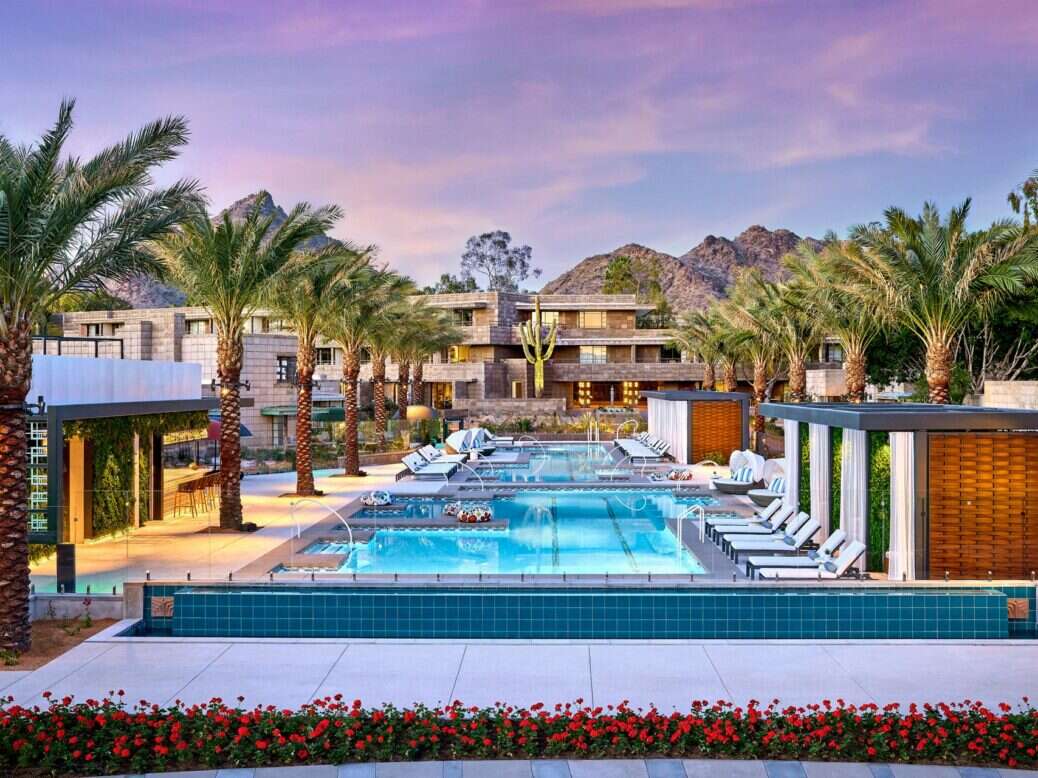 There's nowhere else quite like this. The epic landscape, the majestic mountains and the infinite sky above. Let yourself step into the Biltmore way of life, into a new realm of pleasure and discovery, where there's something fresh and wonderful for everyone to enjoy.
As you step inside the palatial, Frank Lloyd Wright inspired Arizona Biltmore, the clocks turn back to a time when travel was a luxurious affair. Nearly a century ago, the Arizona Biltmore emerged as a symbol of prestige, with dazzling desert glamour meeting Art Deco architecture for the finest of times. The likes of Frank Sinatra, Clark Gable and Carol Lombard spent their time in this desert oasis, eight miles from the airport but a million miles away from a care in the world.
Building on the legacy of Frank Lloyd Wright's architectural style, the Arizona Biltmore has been transformed into a resort of innovative delight. The meticulously restored Biltmore Cottages are perfectly formed private gems boasting part Hollywood splendor with a splash of cool desert chic, made complete with a warm, crackling glow of the fireplace or patio firepit.
The freshly launched Citrus Club lounge provides an exclusive space within the reimagined resort included with select suites and club-level room types. Citrus Club benefits include a personal concierge, an inclusive chef-crafted food and drink service available throughout your stay, and an extended getaway with privileged access to the club before check-in and after check-out.
The resort offer nine unique private dining spaces to explore including the Renata's Hearth private wine cellar and the original Arizona Biltmore speakeasy – The Mystery Room. These highly specialized dining journeys are procured in both indoor and outdoor spaces with a seductive setting of sheer delight.
Updated with a chic edge of its very own, the Arizona Biltmore is for those seeking elegant adventures beautifully wrapped in a level of personalized service and attention to detail not typically found in resorts of this size.
Contact Tyiesha Thaxton, tyiesha.thaxton@waldorfastoria.com, +1 602 954 2580, arizonabiltmore.com