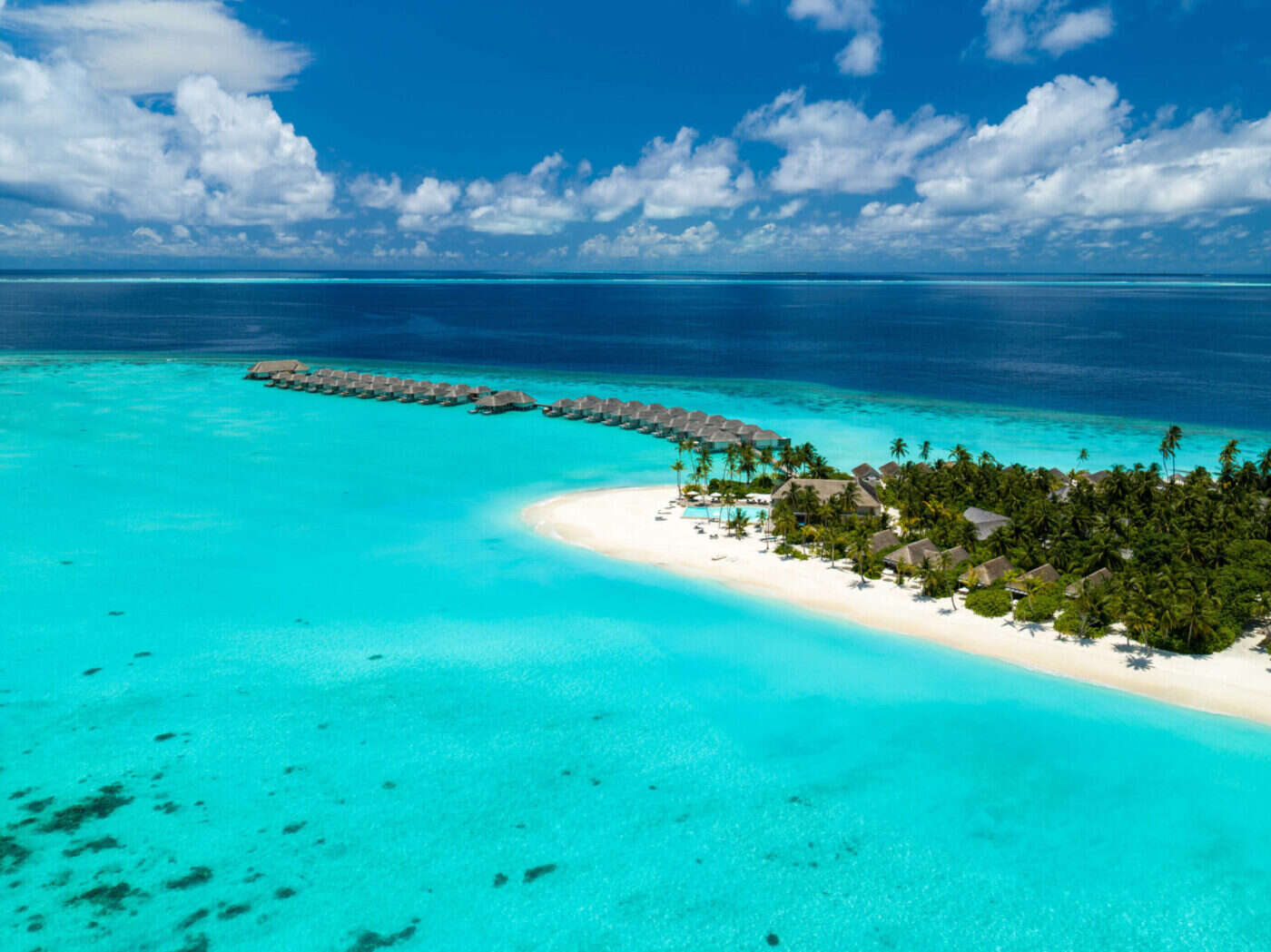 On the island of Maagau in pristine Dhaalu Atoll (just a 40-minute seaplane hop from the capital, Malé), the Baglioni Resort Maldives includes 96 luxury villas surrounded by virgin turquoise waters and velvet-smooth white sands amid glorious tropical nature. It's a resort planned in meticulous detail to offer guests a tailor-made stay in the heart of the Indian Ocean, with exclusive Italian hospitality by Baglioni Hotels. Designed with methods and materials carefully chosen to minimize the environmental impact, the Baglioni Resort Maldives is the ideal destination for indulging a love of nature and sporting pursuits in a holiday steeped in luxury. For an extra-special touch, the resort has partnered with a number of prestigious Italian brands: Ferrari Trento, the world's favorite Italian bubbly; Frette, creators of sumptuous handmade bed linen and bath towels; MC2 Saint Barth, chic beachwear in original designs; Insìum, innovative anti-aging cosmetics; and Cassina, the innovating company that launched industrial design in Italy during the 1950s.
Stay
Presidential Water Villa
Size – 7,200 sq ft
Nightly rate – On request
The PresidentialWater Villa features three bedrooms, each with private bathrooms, and living and dining room. The veranda offers an outdoor daybed, dining area and a private pool. Designed for intimate dining and entertaining, this exclusive villa has a private kitchen for on-demand cooking by the resort's chefs. The terrace features an outdoor seating and dining area and an Indian Ocean view.
Relax
Baglioni Spa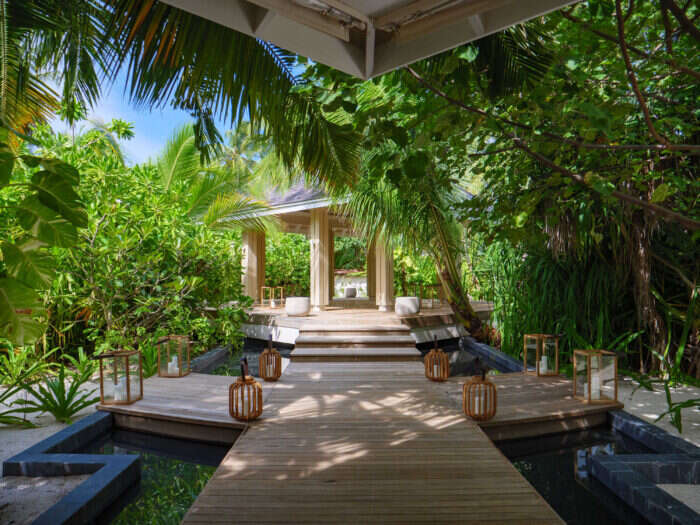 The Baglioni Spa is an Italian oasis in the heart of nature. This center, with concept design by Raison d'Etre, has four open-air wooden pavilions for individual treatments; two double ones for couples treatments; one yoga pavilion for practicing yoga, meditation and breathing; and a well-equipped gym. The Baglioni Spa offers a wide array of massages lasting 60, 75 or 90 minutes. Guests can personalize their treatments and even enjoy them in their villa. The types of massage available are Thai, Balinese, hot stone and deep tissue. The Thai massage involves compression and finger pressure, and is an effective way to ease muscular tension and enhance flexibility. The Balinese massage pairs vigorous movements and subtle manipulation for a relaxing, regenerating effect. The hot-stone massage relaxes and tones the body, while the deep-tissue massage boosts blood and lymph flow, removes toxins, eases stress, and alleviates aches and pains. Manicures and pedicures are available, and a personal trainer is on hand for consultation in the gym. Younger guests aged five-14 can enjoy services created especially for them, from massages to group games and dietary workshops.
Dine
From breakfast to after dinner, there's an array of food and drink to delight the most exclusive international clientele, all in the resort's signature Italian style. A pool bar and three superb restaurants serve gourmet dishes alongside a Healthy Menu of light, nutritious creations and a Kids' Menu crafted especially for younger guests. Sophisticated aperitivi, wine tastings and personalized private dinners complete the offering.
Gusto Restaurant
Gusto, a triumph of Italian culinary tradition amid stunning ocean views, serves traditional Mediterranean dishes with a contemporary twist and a scrupulous eye for ingredients. Guests can take a lesson with a chef and learn to make pasta the Italian way.
Contact
Andrea Saderi, general manager, a.saderi@baglionihotels.com, +960 9802 222, baglionihotels.com