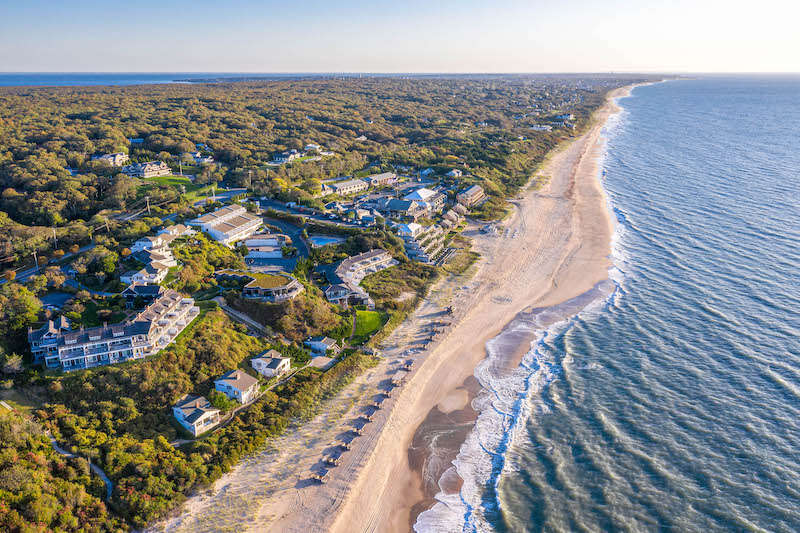 Come summer, a trip to the Hamptons is engrained in the psyche of Manhattan's elite. When the heat clogs the streets of the city, wealthy New Yorkers understandably leave en masse, flogging a few hours east to the far tip of Long Island where the cool Atlantic breeze awaits.
While many opt to go the whole hog and get a rental – be it for the entire summer or just a week or two – the Hamptons also has its fair share of luxury hotels, ranging from the chic beachside hideaways to the grand Shingle-style manor houses.
Below you'll find our top picks of the best hotels in the Hamptons – as well as a few rentals, just for good measure – each of which promises a slice of old-school, east-coast luxury.
[See also: The Best Restaurants in the Hamptons]
Topping Rose House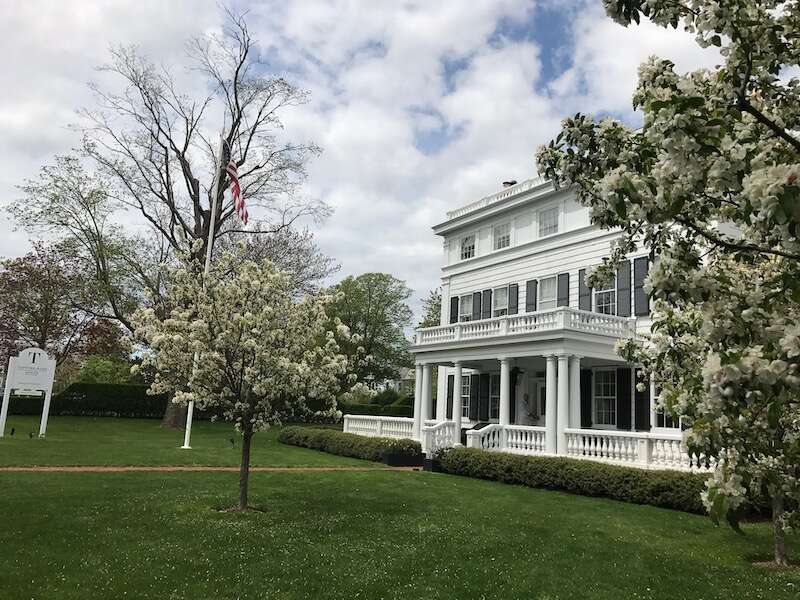 While the Hamptons has plenty of welcoming places to rest your head, the popularity of private rentals means pure full-service, five-star luxury hotels are fewer and far between than in other vacation hotspots. Filling that gap is Topping Rose House – a grand manor house-style hotel on the outskirts of Bridgehampton.
As a member of Small Luxury Hotels of the World, Topping Rose House prides itself on its high level of service, with guests invited to enjoy elegant farm-to-table cuisine at the Jean-Georges restaurant, experience rejuvenating treatments at the spa or take a dip in the pool. Further afield, there are tennis lessons, beach trips, vineyard visits and golf sessions to be had.
The hotel itself is nice and boutique with just 16 guest bedrooms and six suites, some of which are in the main house and others in the neighboring cottage building. Each accommodation neatly combines historic touches such as open fireplaces with contemporary design details.
Gurney's Montauk Resort & Seawater Spa
Overlooking its own private stretch of beach in Montauk, in the far eastern end of the Hamptons, Gurney's Montauk Resort occupies one of the most coveted spots in the whole region. Making the most of this prime location is the Gurney's Montauk Beach Club, complete with bookable daybeds, beach chairs, a bar and regular live entertainment fixtures.
The ocean's influence continues at the spa, which offers a bounty of treatments that use ocean ingredients, while the indoor pool uses salt water – a natural alternative to chlorine. Elsewhere in the hotel, guests can make use of the exclusive tequila terrace, a smart Italian restaurant and even an on-site shopping boutique.
Each of the 158 rooms delivers on that cool coastal charm visitors expect of the Hamptons, with a few contemporary details for good measure. Book one of the Superior Suites for the best view in the house.
[See also: The Best Wellness Retreats in the US]
Canoe Place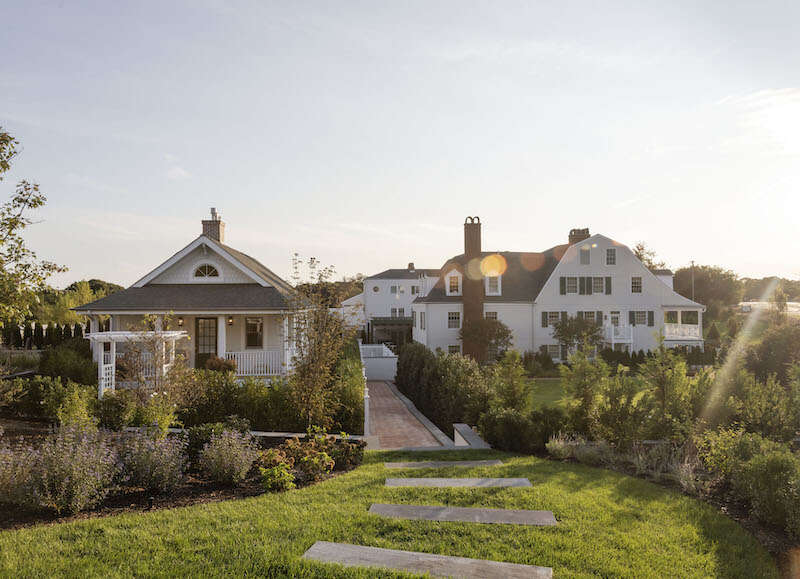 Over in Hampton Bays, on the small stretch of land that bridges Shinnecock Bay and Great Peconic Bay, is Canoe Place. Staking a claim as one of the oldest inns in the States with a history that dates some 400 years, Canoe Place reopened in 2022 with a fresh new look that seamlessly blended the Hamptons' signature coastal style with fresh minimalist touches.
Guests have the choice between one of Canoe Place's charming Inn suites, each of which features King beds with sumptuous Italian linens; a one-, two-, three- and four-bedroom cottage with its own private patio; or one of the canal-side Waterfront Residences, each of which come fully serviced.
Canoe Place guests can make use of the hotel's full range of amenities, including the Tavern restaurant, a convivial outdoor terrace, a spa, a heated swimming pool and private boat slips. This is proper Hamptons.
Shou Sugi Ban House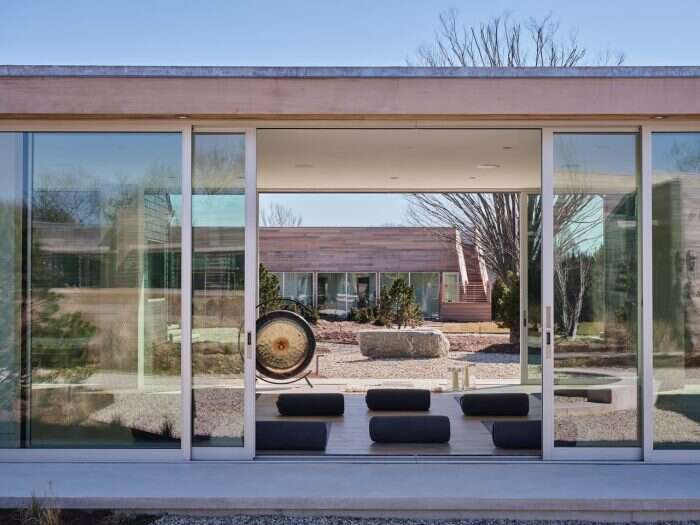 Shou Sugi Ban House is not your typical Hamptons retreat. Located in the village of Water Mill, between Bridgehampton and Southampton, the resort-hotel spreads across five acres and encompasses a bed and breakfast and a small collection of short-stay rentals, as well as, most importantly, a designated retreat and spa. 
It is this retreat that really cemented Shou Sugi Ban House's reputation as one of the best hotels in the Hamptons – here, guests can indulge in a Japanese-inspired wellness package, which includes daily meditation, hydrotherapy and movement classes, with the option for additional spa treatments.
Truly bucking the region's coastal-core interior style, the retreat is all restrained color palettes and minimalist furnishings. You could even book a night or two at Shou Sugi Ban House as a mini-retreat within your wider Hamptons trip – everyone needs a vacation within a vacation after all. 
[See also: Elite Traveler Reveals Top 50 Beach Hotel Suites]
205 Surfside Drive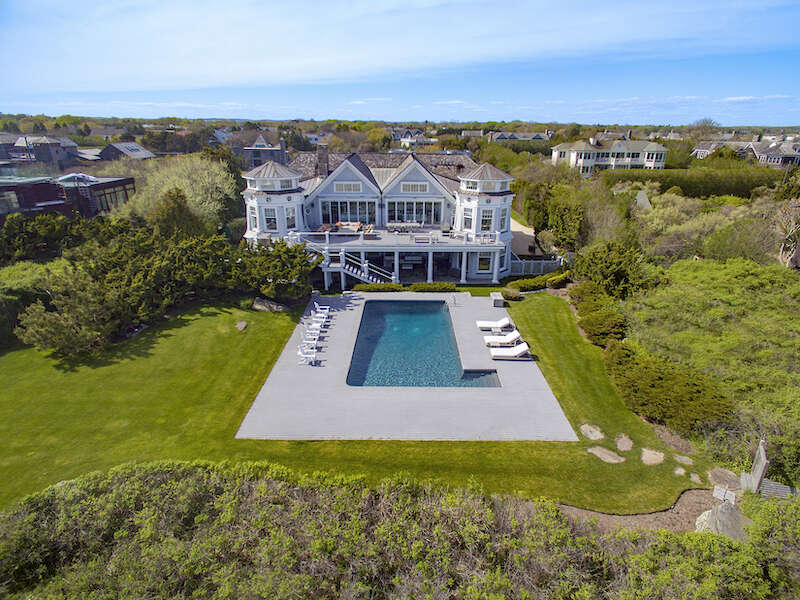 This article might be hotel-focused, but no round-up of the best places to stay in the Hamptons would be complete without a rental or two – especially when they're as special as 205 Surfside Drive. The ten-bedroom home sits right on the beach in Bridgehampton, with a manicured lawn that leads directly to steps down to the sand.
Brilliantly catered to host multiple families at once, the property has all age groups covered. Grown-ups can congregate in the magnificent double-height living room and enjoy wide views of the ocean beyond, while kids will love the games room downstairs. Bridgehampton has plenty of restaurants, but for nights in there's a full chef's kitchen and outdoor grill.
Outdoors, a first-floor deck is the perfect spot for al fresco dinners and sundowners, while the manicured lawn and swimming pool promise hours of fun.
$1m for August rental, sothebysrealty.com
[See also: The Best Luxury Hotels in Los Cabos]