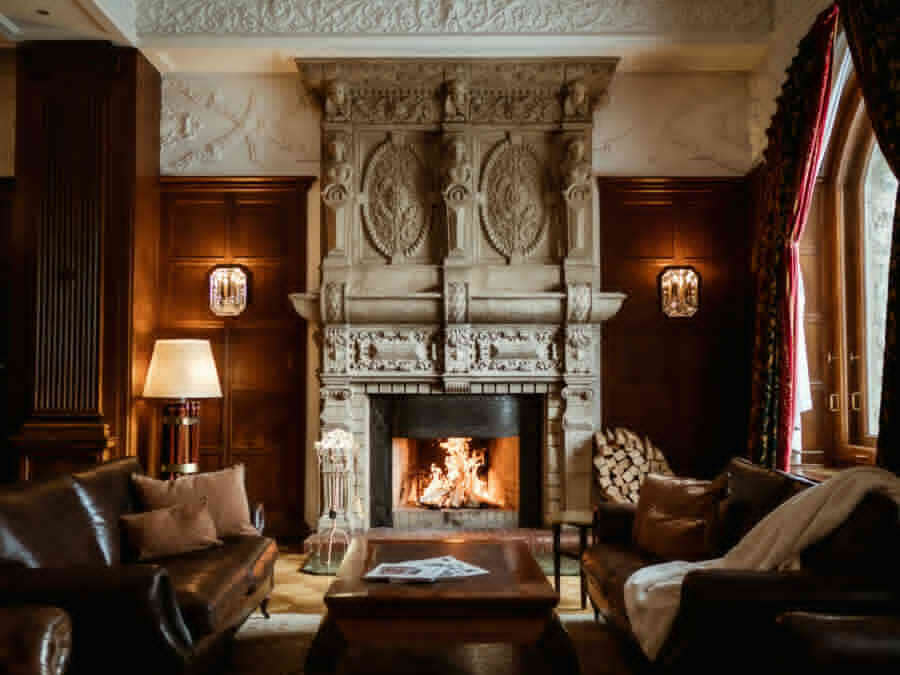 With its prominent position at an altitude of over 6,500 ft above sea level, sweeping views over Lake St Moritz, and 60 suites designed by Carlo Rampazzi, the Carlton St Moritz is one of the most stunning hotels in Switzerland. Guests are treated to a variety of culinary surprises in both the Carlton Hotel's restaurants, Romanoff and Da Vittorio St Moritz. The sun terrace overlooking Lake St Moritz and the Engadine Valley has become famous for offering one of the region's most popular photo opportunities. Almost uniquely among hotels worldwide, the Carlton Hotel offers an outdoor butler who creates and curates all outdoor activities for the hotel's guests.
Stay
Carlton Penthouse Suite
Size – 4,155 sq ft
Nightly rate – From 30,000 CHF (approx. $32,760)
The Carlton Penthouse Suite, located on the top floor of the hotel, overlooks St Moritz, St Moritz Lake and the Engadine Valley. It has five outdoor terraces, three bedrooms, three bathrooms, a living room with a dining table and office, as well as a fully equipped kitchen. The highlight of the suite is the stunning 360-degree panoramic lake and mountain view. It is the largest hotel suite in St Moritz.
Explore
Besides offering seasonal festivities throughout the winter, the hotel offers a number of experiences such as an afternoon tea in front of the cozy fireplace, a romantic coach ride through the snowy winter landscape, cooking master classes with chefs, cocktail master classes, a chef's table experience where guests dine in the kitchen as the chef whips up special dishes, private candlelit dinners in the Carlton Penthouse Suite and so much more. The Carlton Hotel's outdoor butler is exclusively in charge of creating experiences in the beautiful outdoors, so guests can experience the beauty of the region – and nature – to the fullest.
Relax
Carlton Spa
Covering over 12,000 sq ft, the Carlton's spa is spread across three floors and boasts an indoor and outdoor pool, a spacious spa area and luxuriously appointed treatment rooms offering personal well-being. The amenities include a private spa suite. Signature treatments Rose Diamond Facial is the most luxurious facial. It uses the power of diamonds and cosmeceuticals to resurface and lift the skin. Triple exfoliation (Diamond Dust, Enzyme Peel and Hydra Diamond exfoliation) is followed by an oxygen-infused mask and lifting massage with the hotel's Rose Diamond range for intense hydration and rejuvenation.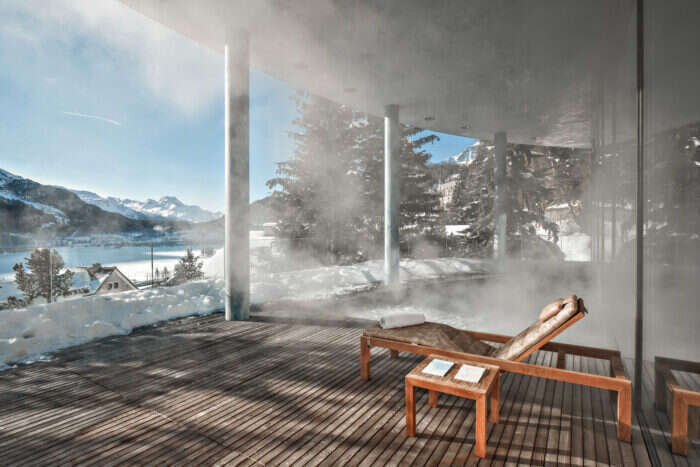 Dine
Da Vittorio St Moritz
Italian chefs Enrico and Roberto Cerea are world-renowned for their high-class yet hearty, extremely Italian gourmet cuisine. Since February 2020 the restaurant has held its second Michelin star. The Cerea brothers are members of the Cerea family, known worldwide as one of the most successful families running restaurants at the Michelin Star level since the early 1970s.
Elite Tip: All guests have access to a private Bentley limousine, so hop in and explore the boutiques of St Moritz.
Contact
info@carlton-stmoritz.ch, +41 818 367 002, carlton-stmoritz.ch