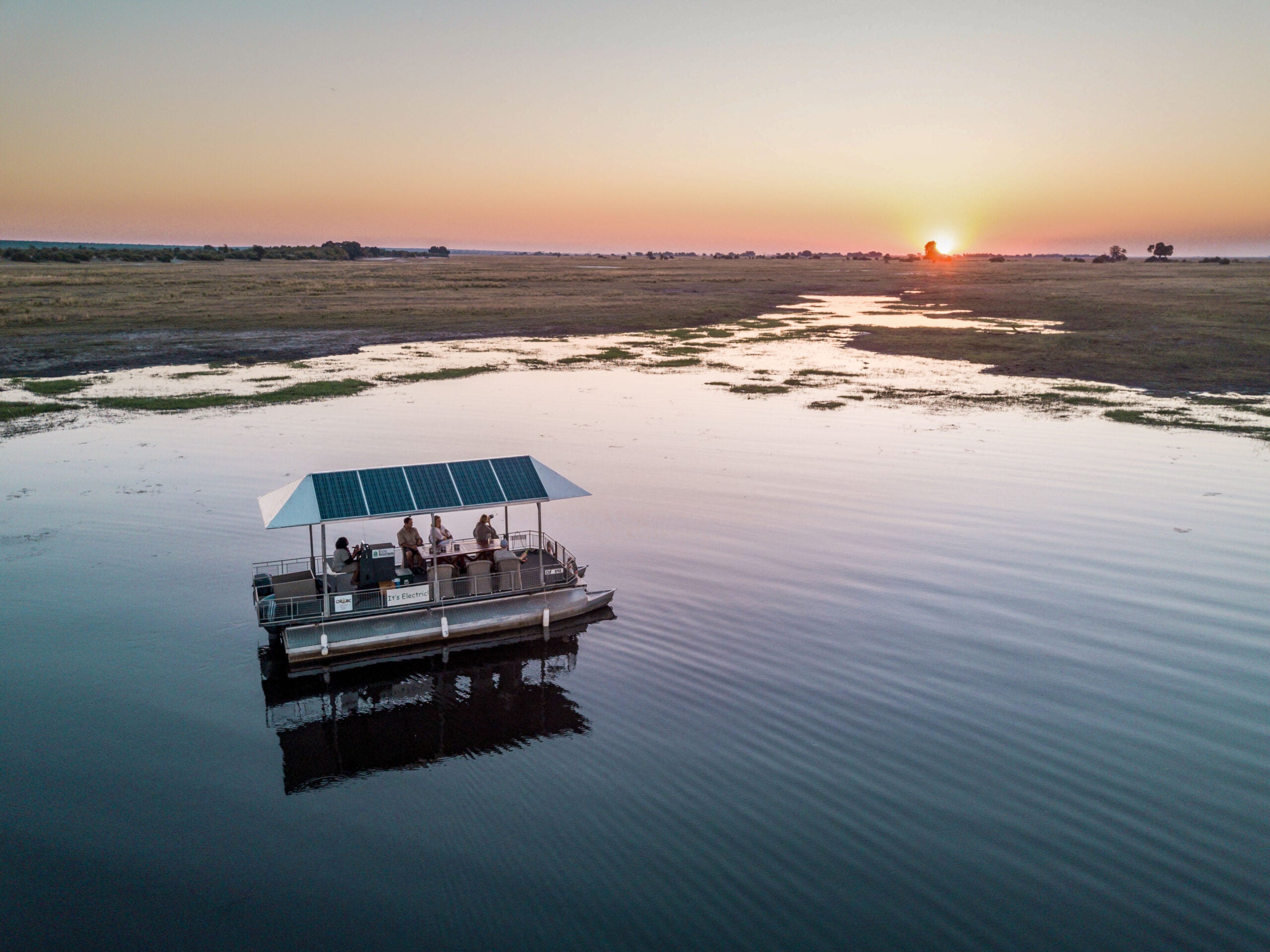 One of Africa's leading safari camps, Chobe Game Lodge, is helping to make the industry more sustainable with the introduction of a fleet of solar-powered tour boats.
The safari industry is by definition completely reliant on the natural world, and a number of camps have made great strides to protect it. Chobe Game Lodge has lead from the front in that respect, introducing its first fully electric, solar-powered boat in 2014. Now, it boasts an entire fleet.
Each high specification boat is fully customized and bespoke and cost almost $50,000 to convert. The electricity used is entirely renewable, supplied by a solar field that was specifically constructed to provide power to on-site electric game vehicles and contribute to the main power grid.
As Chobe Game Lodge is the only permanent camp in the Chobe National Park, the lodge already offers unique access to the area. The state-of-the-art fleet is the only of its kind in Botswana, further boosting its eco credentials and separates its offering from competitors.
The boats grant guilt-free access to the stunning Chobe River. Its silent motor means nearby wildlife goes virtually undisturbed. The benefit of being a zero-emissions vehicle speaks for itself. The boats are perfect for tranquil sunset cruises or viewing the breath-taking wildlife that inhabits the Chobe National Park.
This protected area enjoys the highest concentration of elephants on the planet and is one of Botswana's most reliable year-round game and predator viewing destinations. Wildlife roams in abundance during the dry season, and the electric safari boats provide guests with the opportunity to see herds of buffalo congregating on the fertile flood plains along the Chobe River to drink, bathe and play.