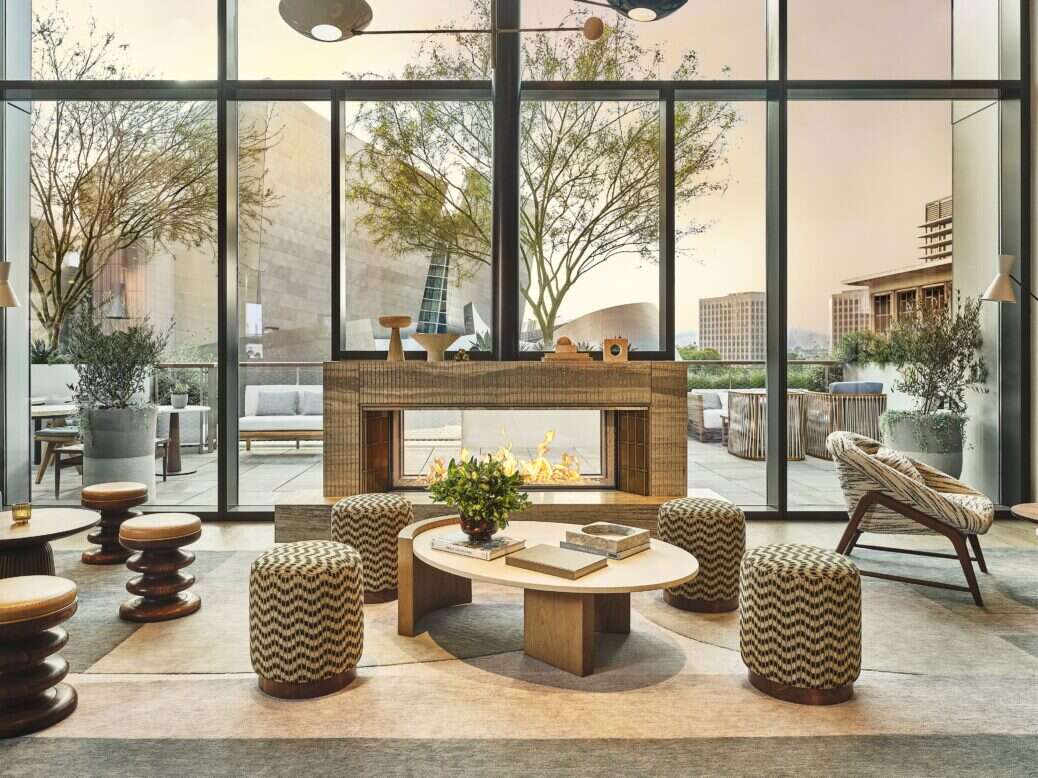 Redefining the Downtown Los Angeles skyline, the 28-story Conrad Los Angeles features sweeping views of the city – including the Walt Disney Concert Hall – from its 16,000-sq-ft rooftop terrace complete with a private pool deck. Situated within walking distance of some of Los Angeles' most prominent cultural venues, The Grand LA will serve as the city's newest dynamic destination for shopping, dining and entertainment.
When crafting the interior design for Conrad Los Angeles, Tara Bernerd & Partners brought its signature luxury approach, drawing inspiration from Gehry's legendary captivating, statement architecture. Taking cues from the West Coast Modernist movement, with its holistic design and links to nature, as well as the architecture and culture of Downtown Los Angeles itself, the resulting interiors possess a timeless elegance for which Tara Bernerd is renowned.
Upon entering the hotel, guests will find themselves transported to a chic yet seductive atmosphere where floor-to-ceiling windows blur the lines between indoors and outdoors.
Conrad Los Angeles features two original dining concepts from José Andrés and his ThinkFoodGroup team, both located on the 10th-floor arrival lobby.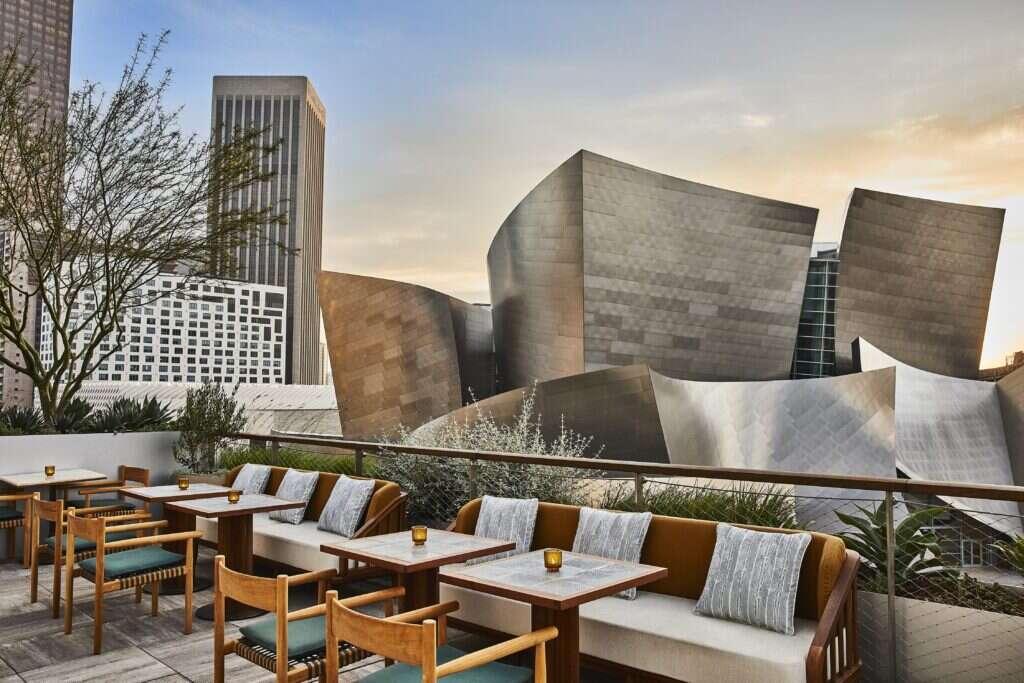 Agua Viva is an open-air rooftop dining destination that features a Latin- and Asian-inspired menu, as well as a dedicated rooftop pool-side menu for light and leisurely snacking and sharing.
San Laurel is dedicated to classic Spanish flavors and dishes that come alive with Southern California's vibrant, farm-fresh ingredients. Adjacent to San Laurel is The Beaudry Room, a classic lobby bar, designed to celebrate the spirit of the desert and the Pacific Ocean.
Conrad Los Angeles will usher Downtown Los Angeles hospitality into a new era of modern luxury with its captivating architecture, bold and contemporary interior design and culinary offerings.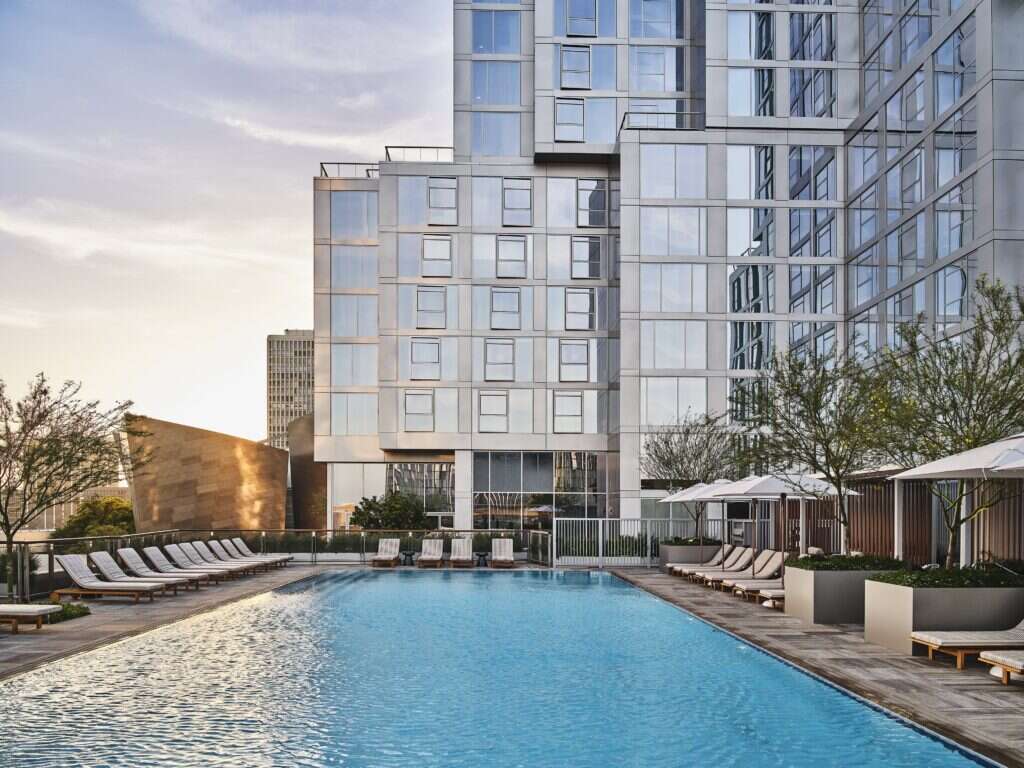 Contact Karina Gaughran, karina.gaughran@hilton.com, +1 949 304 3390, hilton.com