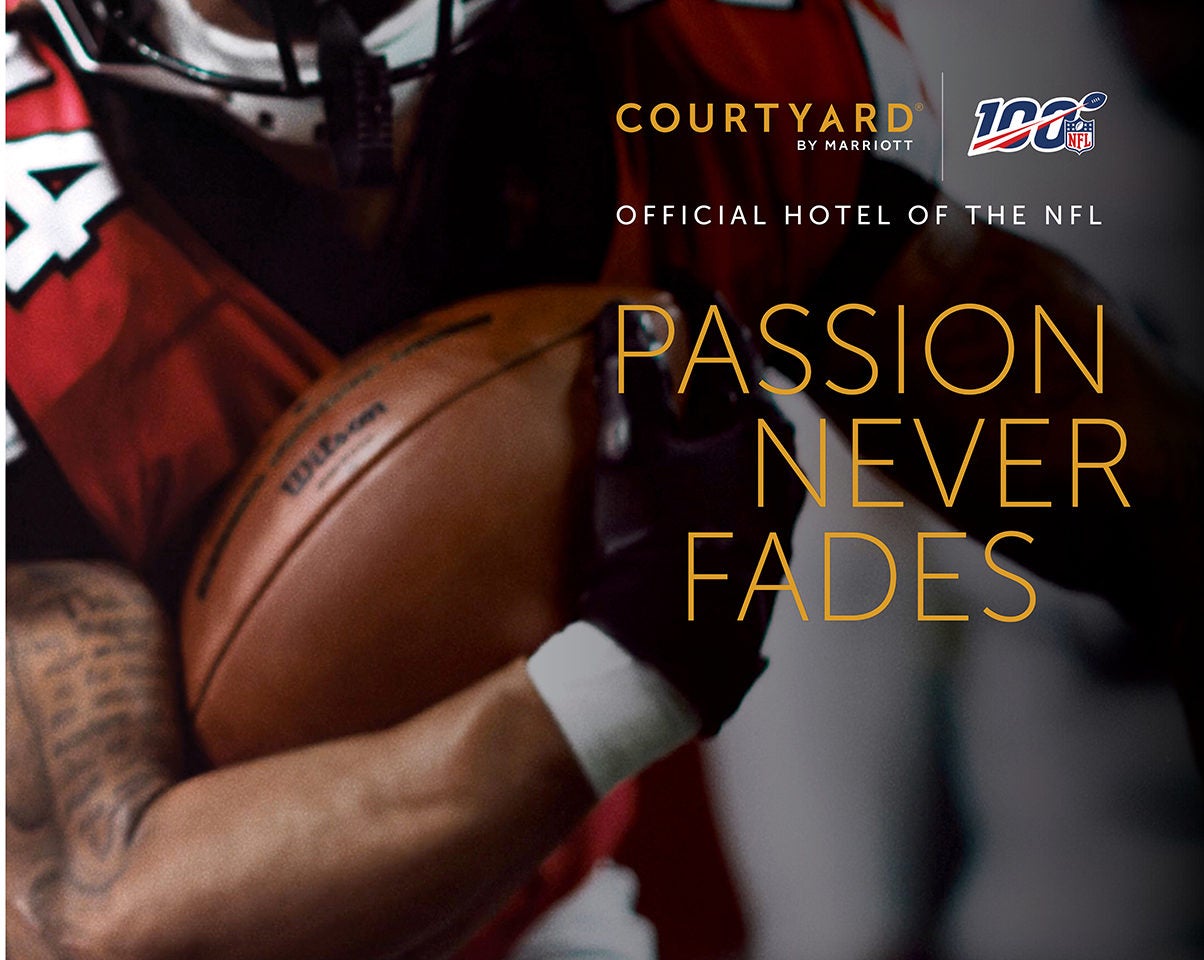 The 100th season of the NFL began in earnest last week and Courtyard by Marriott, the official hotel of the league, has marked the occasion with the launch of a new initiative aimed at paying tribute its true foundation: the fans.
Courtyard by Marriott, which is celebrating its ninth year as the League's official hotel partner, kicks off the season with the return of its Courtyard Super Bowl Sleepover Contest.
The contest will celebrate the power of friendship by awarding one lucky winner and three friends the opportunity to wake up on Super Bowl Sunday inside the Hard Rock Stadium in Miami, Florida.
Courtyard wants to find a group of friends who have encouraged each other to follow their passions. The deadline for entries is midnight on October 31, 2019. They will be judged on creativity, relevance, originality and impact.
The winner will enjoy an overnight stay inside a stadium suite transformed into a Courtyard guestroom with a flawless view overlooking the field. This year's suite will also feature the Courtyard Bistro Bar, offering the winners a taste of Courtyard's exclusive food and drink concept.
"Just as NFL players need the support of their teammates in the quest for a Super Bowl championship, NFL fans need the support of their friends to achieve their own personal and professional goals," said Janis Milham, senior vice president and global brand leader, classic select brands.
"As the hotel brand that supports guests on their journey and experience of pursuing their passions on and off the road, Courtyard is proud to once again partner with the NFL to bring fans closer to the game."
Alongside the competition, Courtyard will also bring its famous hospitality to select "Fantennial" celebrations around the country. These events will aim to shine a spotlight on how football has grown and thrived through the power of fans, during the NFL's historic 100th season.
Members of Marriott Bonvoy Moments will also be offered over 155 money-can't-buy experiences throughout the regular season, including masterclasses with former NFL players, access to the 2019 London Games, and NFL Network tours of gamedays.