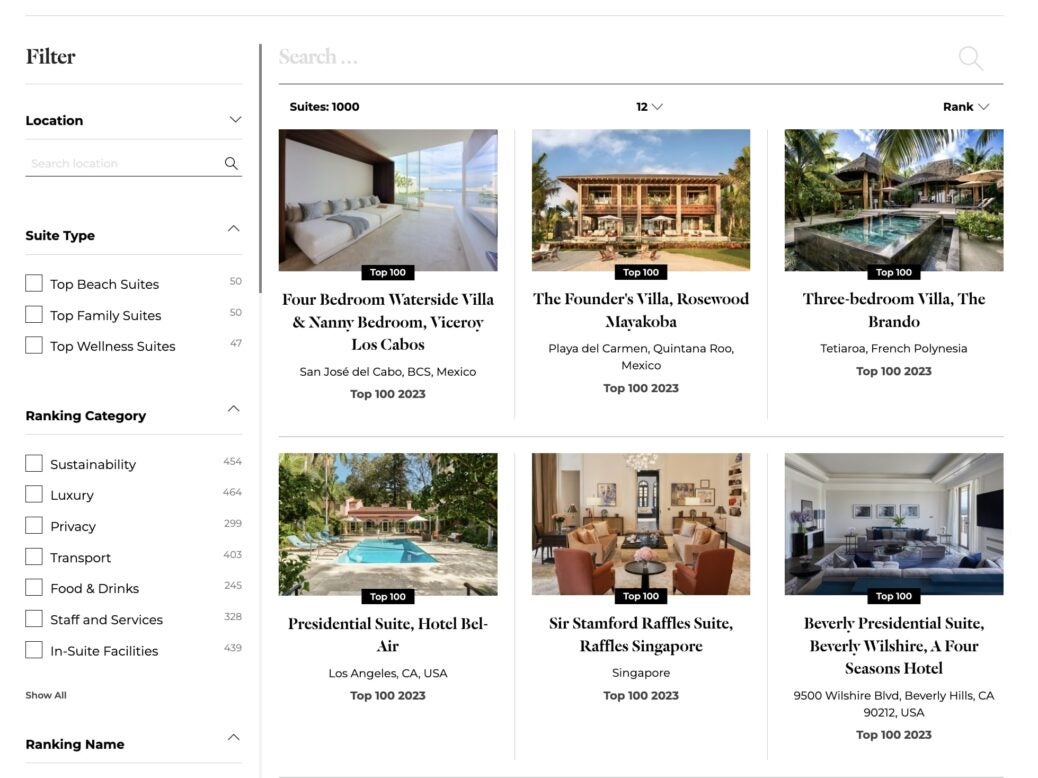 Elite Traveler would like to invite you to submit entries for our annual Top Suites in the World list.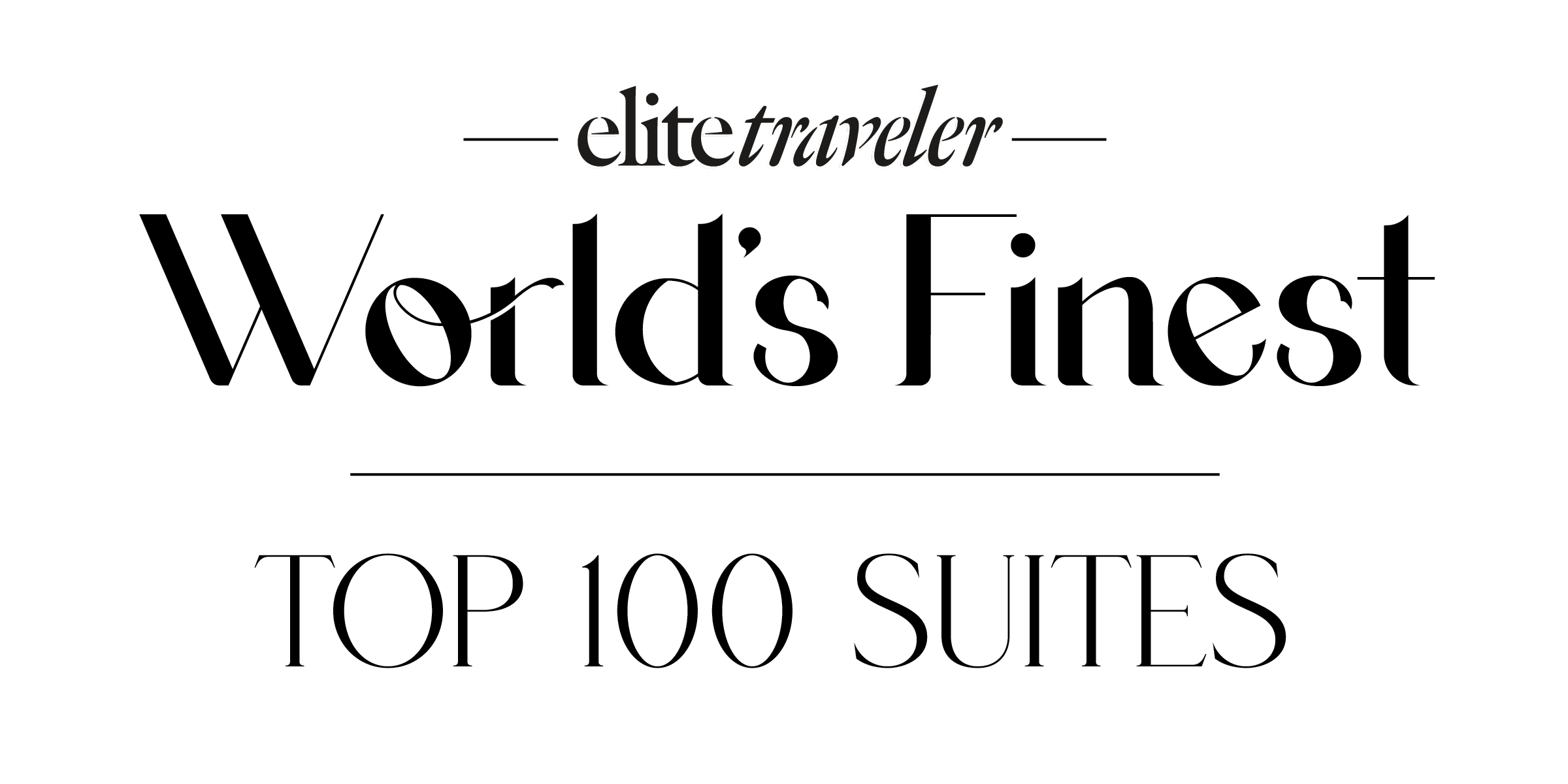 Full research guidelines can be found HERE
Since its inception over 20 years ago, the Elite Traveler Top Suites has been synonymous with opulent luxury. As the top suites continue to improve and evolve in terms of extravagant amenities, incredible features and standout service, we're continually working on our methodology and data to ensure our audience receives the very latest and greatest information.
The following submission survey forms part of our process and methodology, and we thank you for taking the time to enter.
The form will take less than 10 minutes to complete, all information is for publication except where indicated. Our data privacy policy can be found here.
Please complete one form for each suite/hotel you wish to enter for consideration.
If you wish to send your submission via email please send to topsuites@elitetraveler.com
The full list of the Top Suites in the World will be covered online, and a selection of the very best will be covered in the upcoming Winter edition of Elite Traveler.
Full research guidelines can be found HERE
For more information please contact:
Alex Martin
Editor in Chief
Alex.Martin@elitetraveler.com
Katrin Kostadinova
Head of Data
Katrin.Kostadinova@ns-mediagroup.com