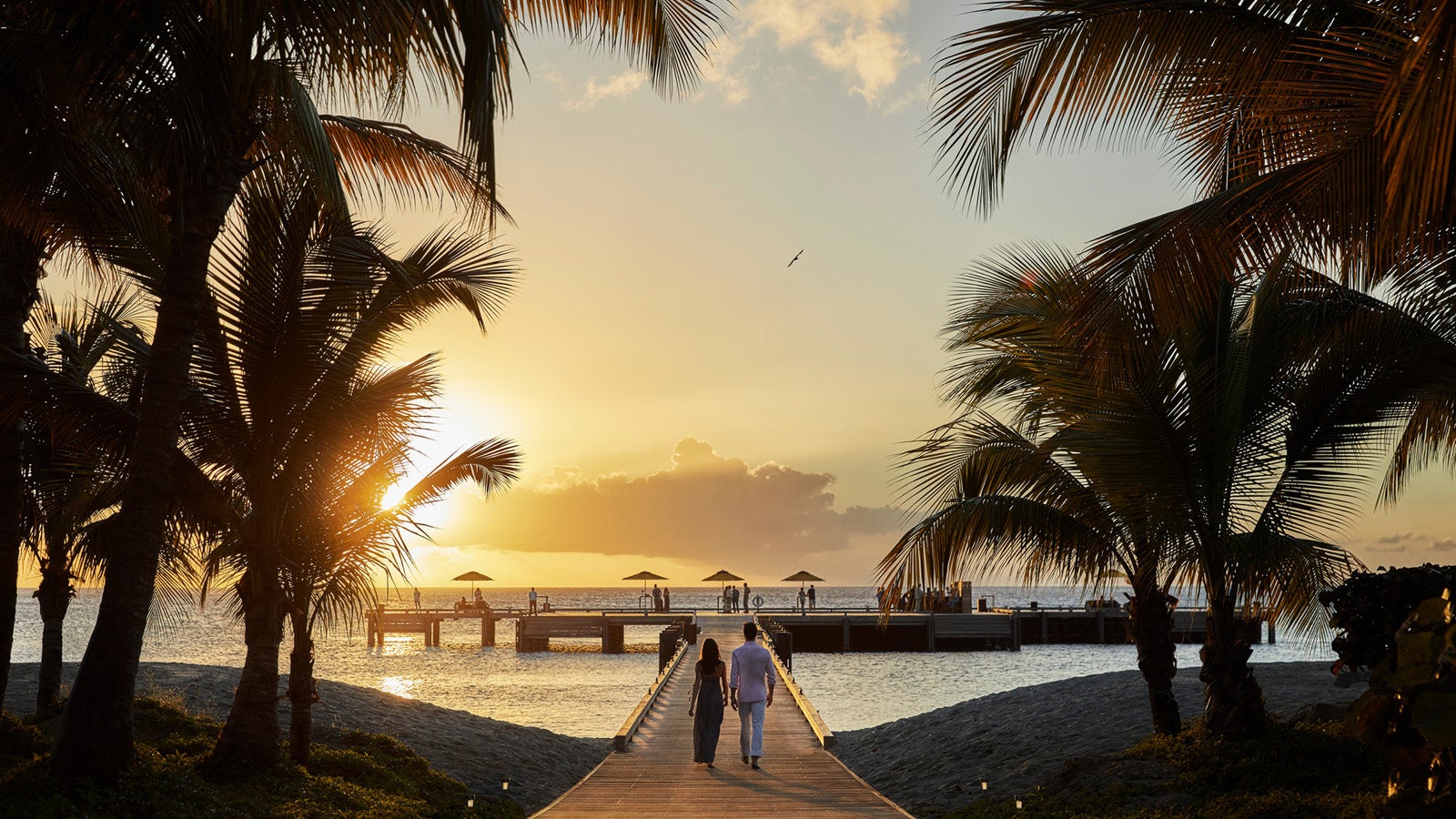 Four Seasons Resort Nevis will complete its multi-year refurbishment project just in time to offer sunseekers an alternative winter wonderland in the Caribbean.
The hotel has already begun reintroducing revitalized spaces and plans to unveil a brand new restaurant and swimming pool in time for the holiday season. The two openings signal the end of a huge project that has also seen its rooms and suites modernized.
Set to reopen in mid-November, the Limin Pool has been completely reconstructed to offer better views out to the Caribbean Sea and is now the obvious centerpiece of the Resort. The pool experience will include amenities such as modern sun loungers and an amphibious DJ.
The Resort's new restaurant, On the Dune, will open in mid-December with an eclectic menu offering the best of Caribbean and American cuisines. Once the sun goes down, it will transform into a vibrant beachfront party atmosphere where guests can sip cocktails and admire the views looking out towards St. Kitts.
To kick start interest in its new-look, Four Seasons Resort Nevis is planning a fun-filled schedule for guests visiting during the festive seasons. This includes an array of family-focused adventures as well as signature dining experiences for adults.
"The new Four Seasons Resort Nevis is a modern embodiment of the spirit and soul of the Caribbean," says General Manager Gonzalo Güelman Ros. "Our beachfront oasis offers everything you could want in a luxury holiday getaway with a captivating combination of adventure, discovery, serenity and recreation.
"There are infinite perfect places at your convenience and, when combined with our uniquely Nevisian hospitality, they form one perfect paradise that can only be found in Nevis."