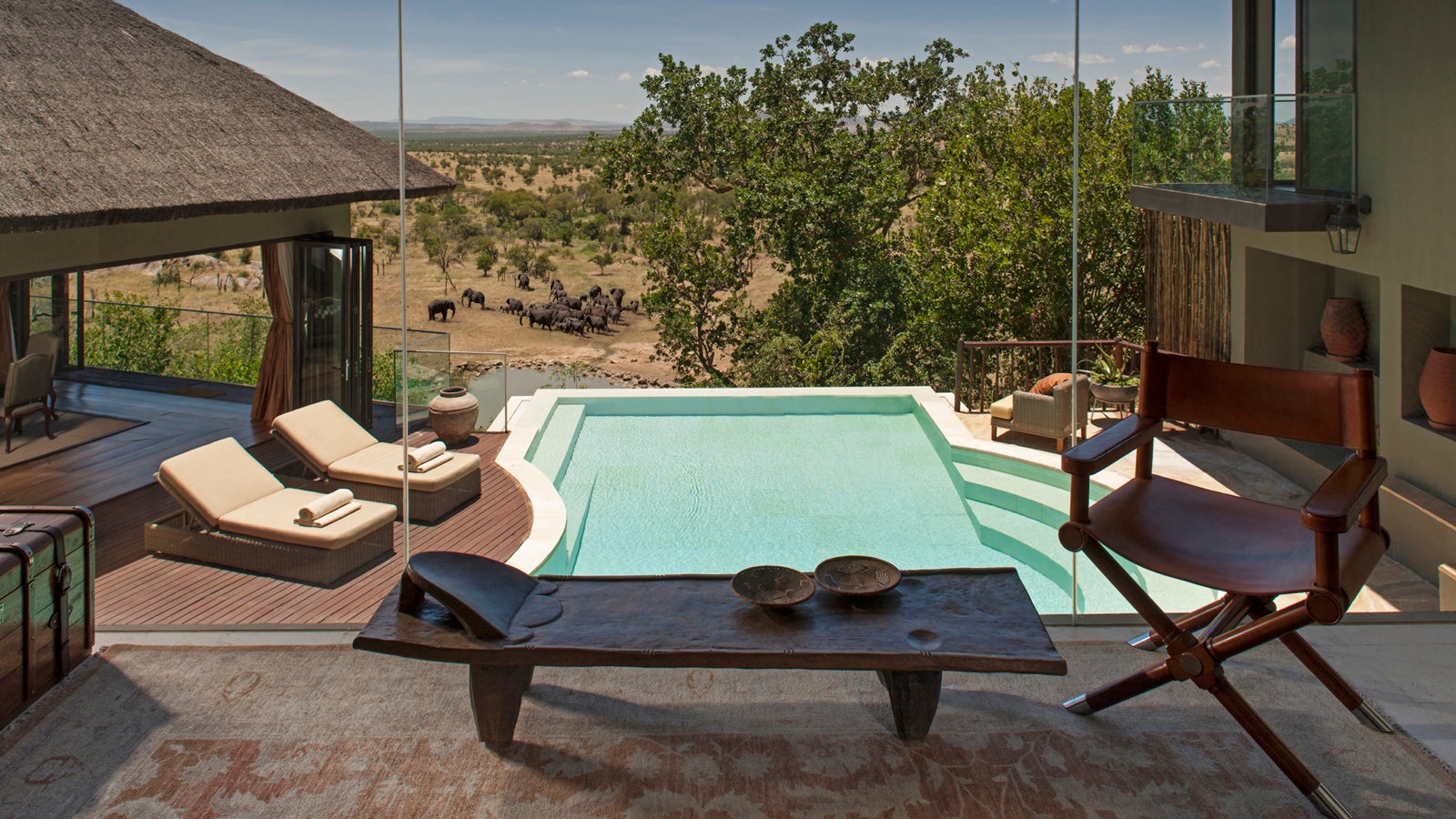 Four Seasons Serengeti is introducing a new ultra-exclusive experience in one of its five opulent private villas a month ahead of its official reopening.
Situated in the heart of Africa's most famous national park, the safari camp will fully reopen on September 1 with enhanced health and safety programs fully in place. However, with August the best time to go on safari and many itching to get away as soon as possible, the camp will reopen its private villas for the month of August.
The Private Villa Experience allows guests in search of the ultimate hideaway an opportunity to enjoy a stay in one of just five free-standing villas – each offering panoramic views of the Serengeti plains.
Guests will not only enjoy near-exclusive use of one of Africa's most coveted accommodations, but they will experience the thrill of a Serengeti safari with almost no one else around. The disruption caused by the Covid-19 pandemic means the Serengeti is quieter now than it has been in decades, making it the perfect time to go as soon as it is safe to do so.
"August is often one of the most popular months for visitors to the Serengeti," says general manager Justin Stevens. "The summer holidays allow greater flexibility of travel for many, especially families, plus there's the chance to see the great migration's incredible Mara river crossing.
"With the impact of travel restrictions and limited international flights seen this year, we expect the National Park to be far quieter than any August in recent history, making our new Private Villa Experience a once-in-a-lifetime opportunity to discover the magic of Serengeti on a near-exclusive basis."
Four Seasons Serengeti will offer all five of its free-standing pool villas throughout the month of August. This includes two one-bed villas, two two-bed villas and the three-bedroom Presidential Villa. Although their sizes vary, they all come with 24-hour butler service, personalized dining and a dedicated game driver. The Lodge also has a doctor on call around the clock for additional peace of mind.
While the villas are extraordinary places to stay, most who come here won't be spending too much time in them. Four Seasons Serengeti offers a wide range of experiences from a short morning game drive into the Central Serengeti to spot big cats along the banks of the Seronera River, to a full day of adventure to the Moru Kopjes or Ngorongoro Crater, where more elusive sightings of black rhino are possible.
Rates start from $4,500 per night for the Four Seasons Serengeti Private Villa Experience subject to a four-night minimum. fourseasons.com/serengeti, +255 768 981 981, res.serengeti@fourseasons.com