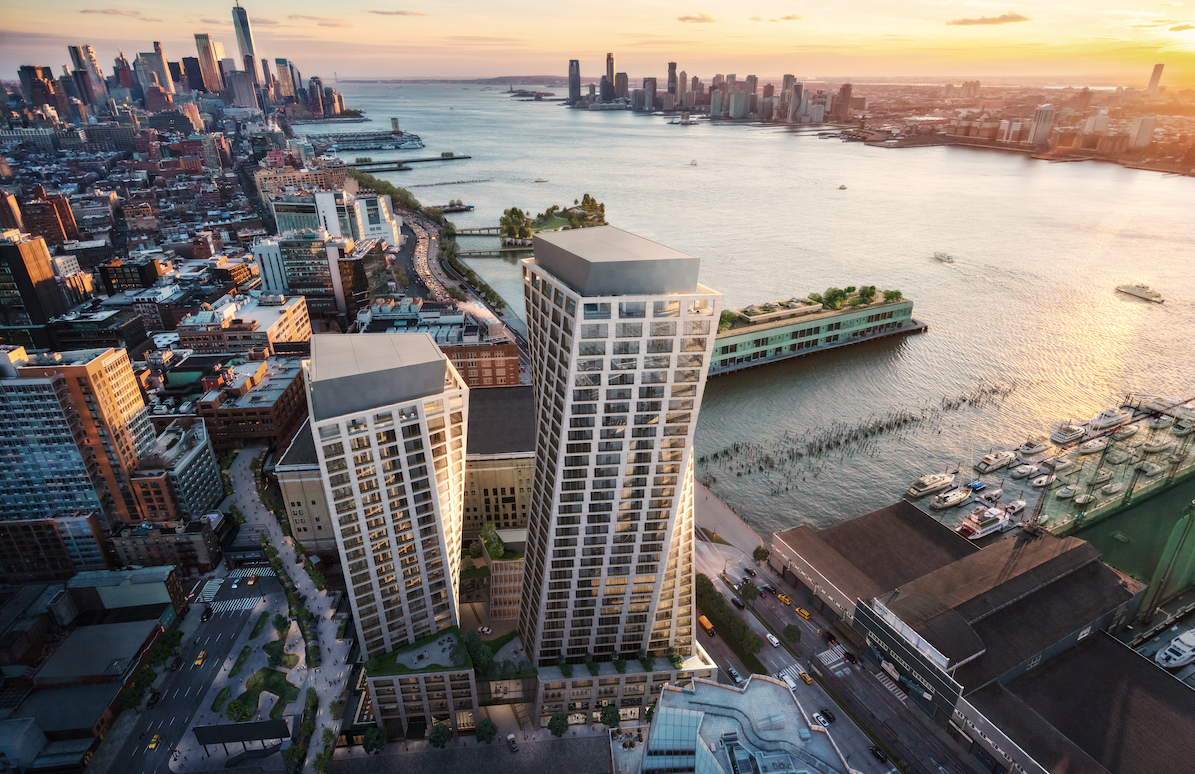 Six Senses New York was due to be one of the biggest luxury hotel openings of 2020. At Elite Traveler, we selected it as one of the ones to watch. Of course, much has changed since the early days of this year. Covid-19 has brought the travel industry to a standstill and New York has been one of the hardest-hit cities in the world.
Having now quashed the spread of the virus, the city is once again showing signs of life. Six Senses New York expects to welcome its first guest in early 2021 in what will be a pivotal moment for the brand, representing its first foray into North America. As the general manager. Dant Hirsch will be responsible for ensuring Six Senses New York lives up to the brand's world-class reputation.
Mr Hirsch arrived at Six Senses New York with 16 years of experience in the international hotel and tourism sectors. He joined from his most recent role at The Dominick New York, where he led his team to attain the prestigious AAA 5-Diamond rating. He has also held roles at other prestigious brands such as The Ritz-Carlton, St Regis and COMO,
What attracted you to take the GM position at Six Senses New York?
The brand has always appealed to me. The values at Six Senses align with my own personal values; connection, emotional hospitality, wellness and sustainability are all things I am passionate about. Seeing these values come to life in hotels with unique locations, world-class architects and designers truly creates an unparalleled experience for the guest and for the employee. Six Senses has a compelling story and it will be so exciting to tell it in New York with the first hotel in North America and the first private members club for the brand.
What has been your biggest achievement in your 16 years in the industry?
I've opened a few hotels throughout my career and it isn't easy. It requires the right team and strong leadership. My biggest achievement thus far has been motivating a team to accomplish shared goals with a shared vision. Together, we were able to achieve a Forbes five-star rating within the first 12-18 months of opening (the first rating cycle at Forbes). We managed to do this twice, for two separate openings which were both located in a city that wasn't well-versed in five-star service. These shared goals, the collaborative work and accomplishments have been some of my biggest achievements.
What, in your eyes, defines a "typical" Six Senses experience?
A seamless, engaging and flawless experience with magical and playful touchpoints along the way. Dining that involves interesting and flavorful foods that make you feel good. A focused wellness offering that allows you to go deep into various mind, body and soul adventures, or simply dabble your feet in it. A sense of place that feels refined yet approachable, connected to the local environment and community, with fun local activities to give you a real sense of where you are.
What challenges do you expect to face in the opening months at Six Senses New York?
Launching our first urban hotel and club in a post-Covid-19 environment will present some challenges, but never before has wellness, authenticity, and human connection been so important.
How do you think Covid-19 will change travel and travelers after lockdown?
People will be definitely be craving travel after lockdown but I believe it will be about quality over quantity. Time spent reconnecting with the right people in the right places with unique and authentic experiences will be in high demand.
This is the first Six Senses property in North America. What unique aspects will the hotel have to adopt in order to meet the needs of new audiences?
Interestingly enough, Six Senses possesses so many of the qualities North American travelers are looking for. They have set the bar high when it comes to wellness and sustainability programming and practices. This kind of offering is sought after in an urban environment in North America. The new normal is a guest traveling to New York for business but being able to find connection, peace, various healing modalities, and fun, all with sustainability in mind.
New York has a remarkable number of luxury hotels. How does Six Senses plan to stand out in a crowded market?
The extensive programming and amenities offered through Six Senses Place, our private members club, will surely separate us from the crowd. The unique content and events along with pioneering wellness, lounging, working and dining options under one roof is yet to exist in New York. As a Six Senses New York guest, you have access to Six Senses Place which will be our version of an urban haven.
And finally… where is the first place you'd like to travel when restrictions are lifted?
With the borders closed to Canada due to Covid-19, my seven-month-old baby boy has yet to meet some important family members. My wife and I will take him on a trip home to meet his 98-year-old grandfather and a number of people we have been separated from. This will certainly be a celebrated first stop.