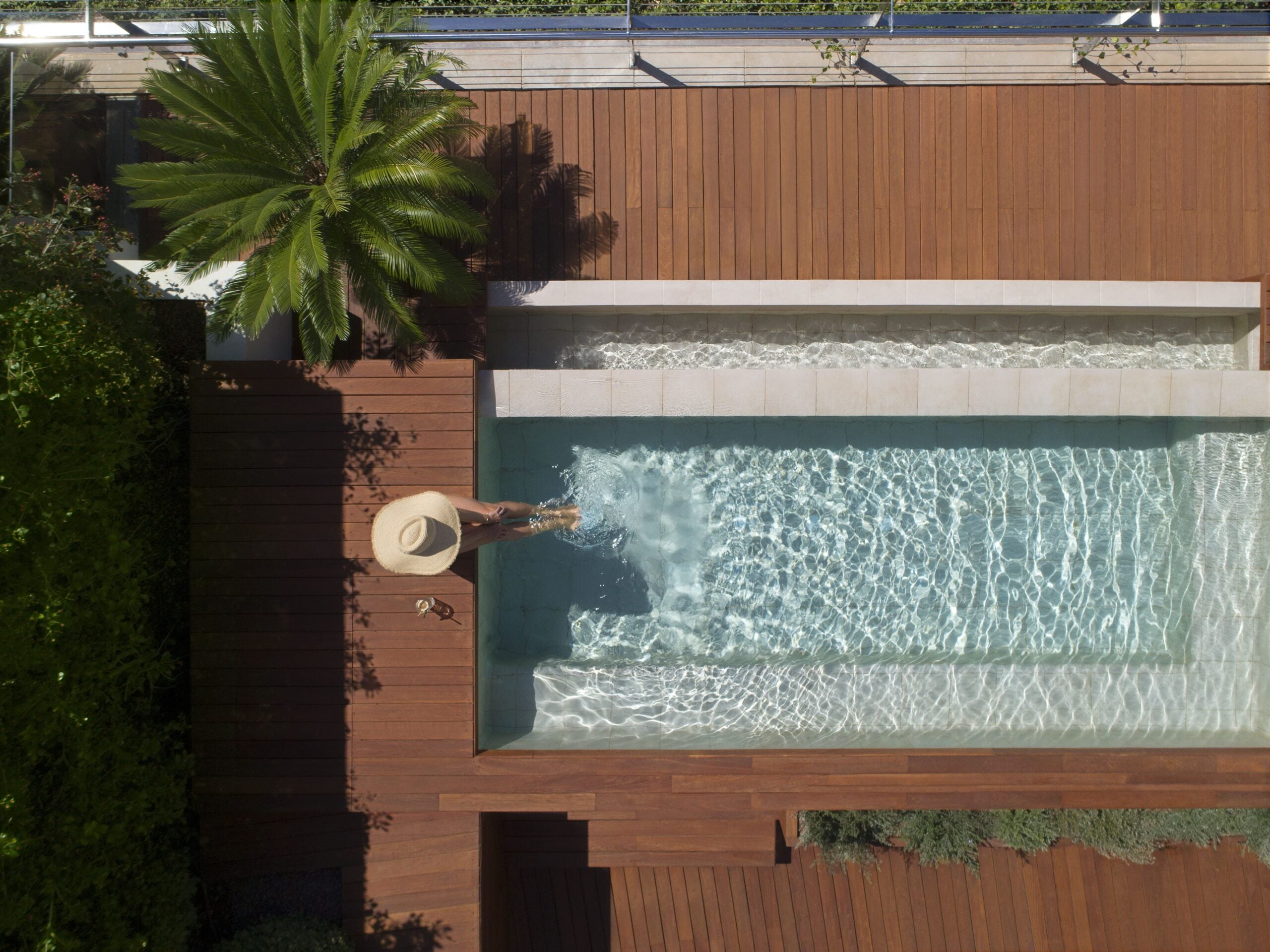 Looking for personalized experiences and the chance to live life to its fullest after a year of restrictions? Then Ibiza Gran Hotel is the perfect option this summer. The ultra-luxe hotel pursues a philosophy based on excellence and aims to showcase a less crowded and more authentic version of the island. The utmost dedication to every small detail and the pursuit of perfection defines the character of Ibiza's first five-star hotel.
Ibiza Gran Hotel: The Location
There is always something magical about waking up in Ibiza, but doing so in one of the suites at Ibiza Gran Hotel is an unforgettable experience. Located right on the seafront, the hotel faces the island's most glamorous marinas and is a mere ten-minute walk from the cultural old town.
The Ibiza Gran Hotel is the manifestation of Mediterranean luxury. Guests can recline in spacious suites with unbeatable views, enjoy the latest wellness retreats at the prestigious Open Spa and dine on fine cuisine at the hotel's two restaurants: the worldwide known Downtown Cipriani and the award-winning La Gaia by Óscar Molina. The expansive hotel also offers two inviting swimming pools and shopping opportunities at Rialto Living and 100% Capri boutiques, as well as the only casino in the city. It is a truly authentic oasis where you can experience all the attractions that the White Island offers, with each space offering its own charm and magnetism.
[See also: The Most Secluded Beaches in Spain]
Activities
This year, the hotel welcomes the summer season with a healthy lifestyle proposal divided into a series of different activities. Upon arrival guests will receive a wellbeing assessment from a certified wellness planner, who will help devise a plan to ensure a feeling of health both inside and out via personalized treatments and therapies and personal fitness sessions. Guests will also have the option to continue their daily exercise routine in their own suite with online fitness classes and Technogym training equipment.
The extensive programming offers plenty of family-based activities, from mini spa sessions with the children and yoga classes given by an in-house instructor in the garden, to baking masterclasses and Polaroid photo sessions to have a keepsake of your holiday. And for the more adventurous, head to the beach to try your hand with water toys such as flying boards and scuba jets or navigate the shoreline at your own pace in a traditional llaut. Back on land, families can take a trip to the nearby Can Muson farm where children can enjoy the fresh air and help feed the animals.
Gastronomy at Ibiza Gran Hotel
Every morning guests can enjoy one of the most spectacular breakfasts in Ibiza. Ibiza Gran Hotel's versatile dining area features an endless buffet with healthy local products, freshly squeezed juices, pancakes and eggs cooked to order, as well as a series of daily specials, which may include oysters and champagne, sweet and savory crêpes, chocolates designed by the hotel's master pastry chef and Iberian ham. The hotel proudly boasts a firm commitment to km.0 ingredients, which refers to an ethos of only using food sourced locally.
Open Spa
The indulgent Ibiza Gran Hotel experience is continued at the Open Spa, where time all but stands still. The spa's Open Aqua water circuit offers no fewer than 21 options to reset and recharge thanks to the relaxation and stimulation offered by its heated pools, contrasts path, cold plunge pool, Turkish bath, Finnish sauna, aroma shower and ice fountain.
The immersive aqua experience can be rounded off with a highly tailored massage or beauty treatment. The Open Spa offers a range of treatments designed for modern-day needs, all of which are performed by a team of skilled therapists. Aimed at soothing every part of the body and recharging one's batteries, treatments range from Akwaterra sandstone ceramic and hot volcanic obsidian stone massages to stress-away wood therapy techniques and radiance facial ice cubes by Anne Semonin, as well as Linda Meredith oxygen therapies.
All-New Pool Suites
Ibiza Gran Hotel remains true to its philosophy of excellence and ongoing investment, with this summer seeing the unveiling of its all-new pool suites and superior pool suites. As the name suggests, the pool suites offer a large terrace with a private outdoor pool, as well as a relaxation area with comfortable bamboo furniture lending an added touch of luxury.
Spread across nearly 700sq ft with views extending over the Dalt Vila neighborhood, the expansive pool suites are the ideal spot to enjoy a summer getaway with family and friends. For larger groups, the suites offer the possibility of connecting rooms for added space. The rooms each boast a King size bed, a 55″ Full HD Smart TV with Chromecast connection and a sound system to create the world-famous Ibizan atmosphere in the comfort of your own spacious suite. At Ibiza Gran Hotel, every last detail has been imagined to make guests feel completely at home.
Ibiza Gran Hotel re-opens May 27. Call +971 806 806 or visit ibizagranhotel.com to book.