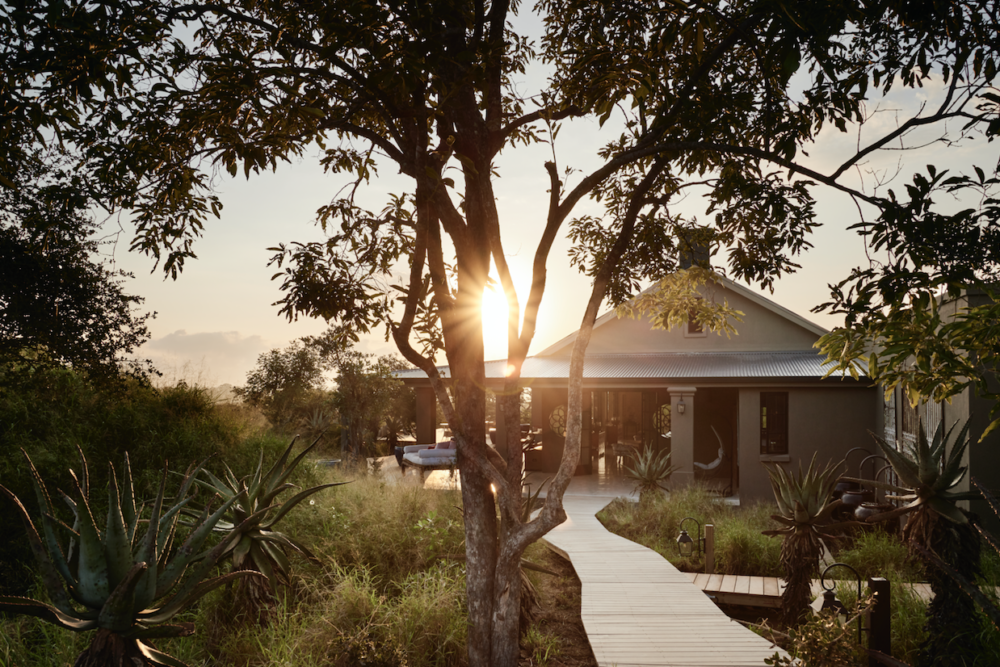 The Royal Portfolio has announced the grand opening of their exclusive new safari lodge The Farmstead at the award-winning South African resort Royal Malewane.
The grand unveiling marks the end of years of planning and adds to the growing collection of exclusive accommodations owned by the family-run Royal Portfolio.
Located a short drive away from the main Royal Malewane property on the edge of the Kruger National Park, The Farmstead is a standalone lodge offering a unique and intimate safari experience for up to 14 guests.
It consists of the main lodge area, three luxury farm suites and The Farmhouse. The central lodge area is where guests will gather for meals and drinks, and to relax after a day of exploring with some of Africa's most experienced safari guides.
The lodge has been styled by Liz Biden, owner and co-founder of The Royal Portfolio, who wanted to offer guests something unique in terms of luxury safari accommodation in stark contrast to the ultra-modern style in vogue.
Biden has taken inspiration from The Silo Hotel and La Residence, two of The Royal Portfolio's other properties. Antique doors from Zanzibar welcome guests into the lodge and invite them into interiors that blend contemporary style with opulence.
Attention to even the finest details ensures a luxurious feel in every room. There are extravagant touches throughout, but the lodge succeeds in retaining the rustic homeliness of a traditional safari lodge.
The three luxury suites are generously spacious and have an en-suite bath and shower. Each suite comes with its own private pool that overlooks the nearby bush, where South Africa's wildlife is likely to pass by. The layout encourages guests to live outside: the suites include an outdoor shower and hanging day-beds custom made for The Farmstead.
The Farmhouse is the biggest of the three suites and has its own private services including a chef, housekeep, butler and a private safari vehicle. The 6,845 sq ft includes vast verandahs and deck.
As with all Royal Portfolio projects, The Farmstead will form part of a broader project to give back to local communities. The group will continue to support the local population and increase its conservation efforts.
theroyalportfolio.com/the-farmstead