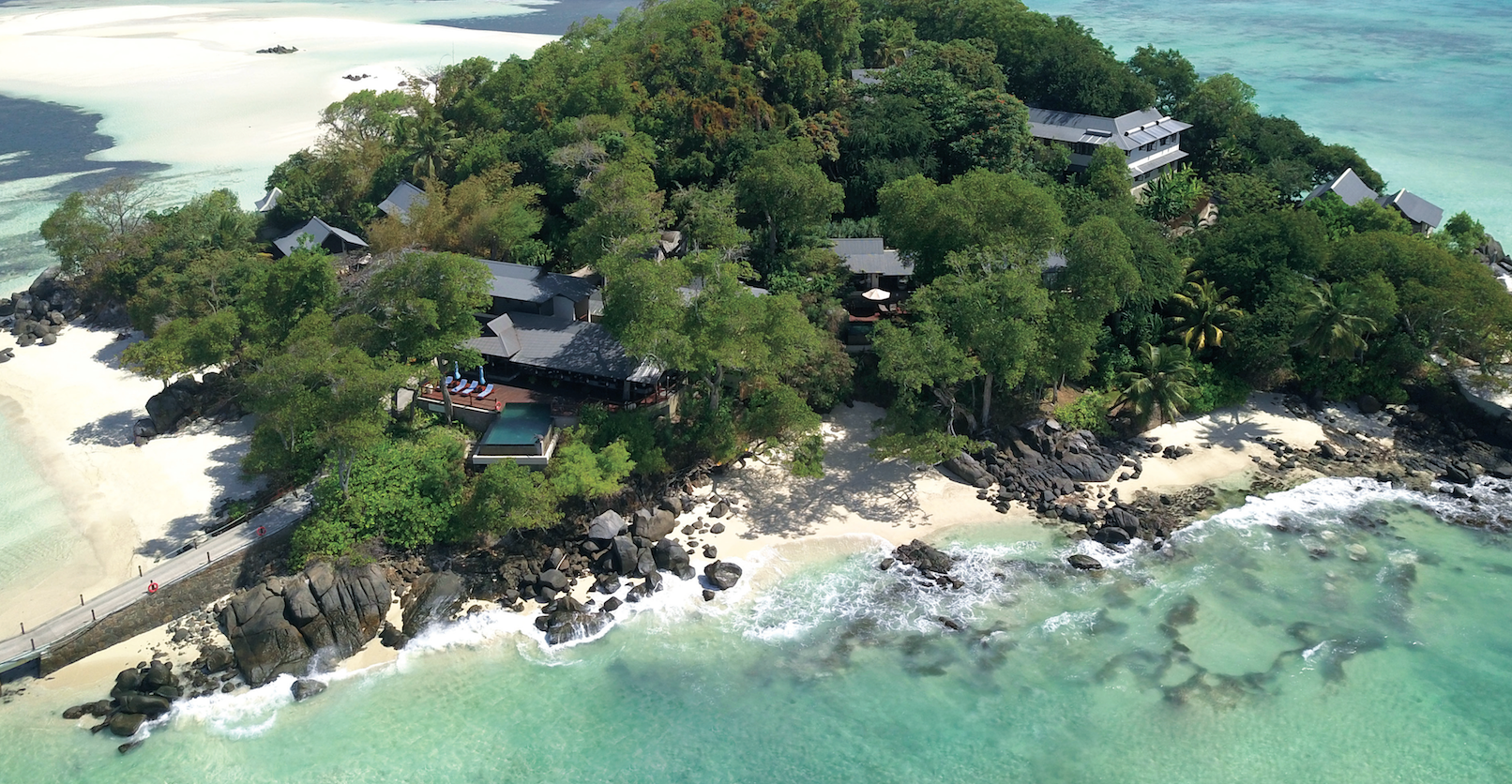 Prepare to be spellbound as you discover the hidden gem of the Indian Ocean, JA Enchanted Island Resort. The ultra-luxurious resort features ten exquisite villas on a private island in the middle of the Saint Anne Marine Park. A paradise for intimate and magical vacations, JA Enchanted Island Resort invites you to feast on delicious Creole cuisine, unwind at the hilltop spa or lounge in your own private pool as you take in the wonders of nature.
Stay
The Owner's Signature Villa
Size: 2,615 sq ft
Nightly rate from $1,500
Nothing compares to The Owner's Signature Villa. This unparalleled property elevates the guest experience to a whole new level. The two-bedroom villa is split over two adjoining villas, with direct access to three beaches, a larger indoor and outdoor living space, and separate lounge with a sofa and dining area.
Relax
JA Enchanted Island Resort Spa
A blissful hilltop sanctuary radiates energy and harmony in its pivotal position high above the hotel. Designed with an emphasis on privacy, the spa and wellness facilities offer rejuvenation and relaxation through age-old healing rituals.
Taste
Bounty Restaurant
Enjoy personalized culinary creations inspired by traditional cooking methods. Authentic Creole-Seychellois dishes tempt guests to explore local flavors alongside contemporary international delicacies from all corners of the globe.
Enjoy
Embark on a sunset catamaran cruise, fishing trip or an island-hopping excursion to the neighboring islands. Romantic dinners or in-villa dining experiences can also be arranged.
Contact
Reservations team, reservations.eir@jaresorts.com, +248 467 2727, jaresorts.com