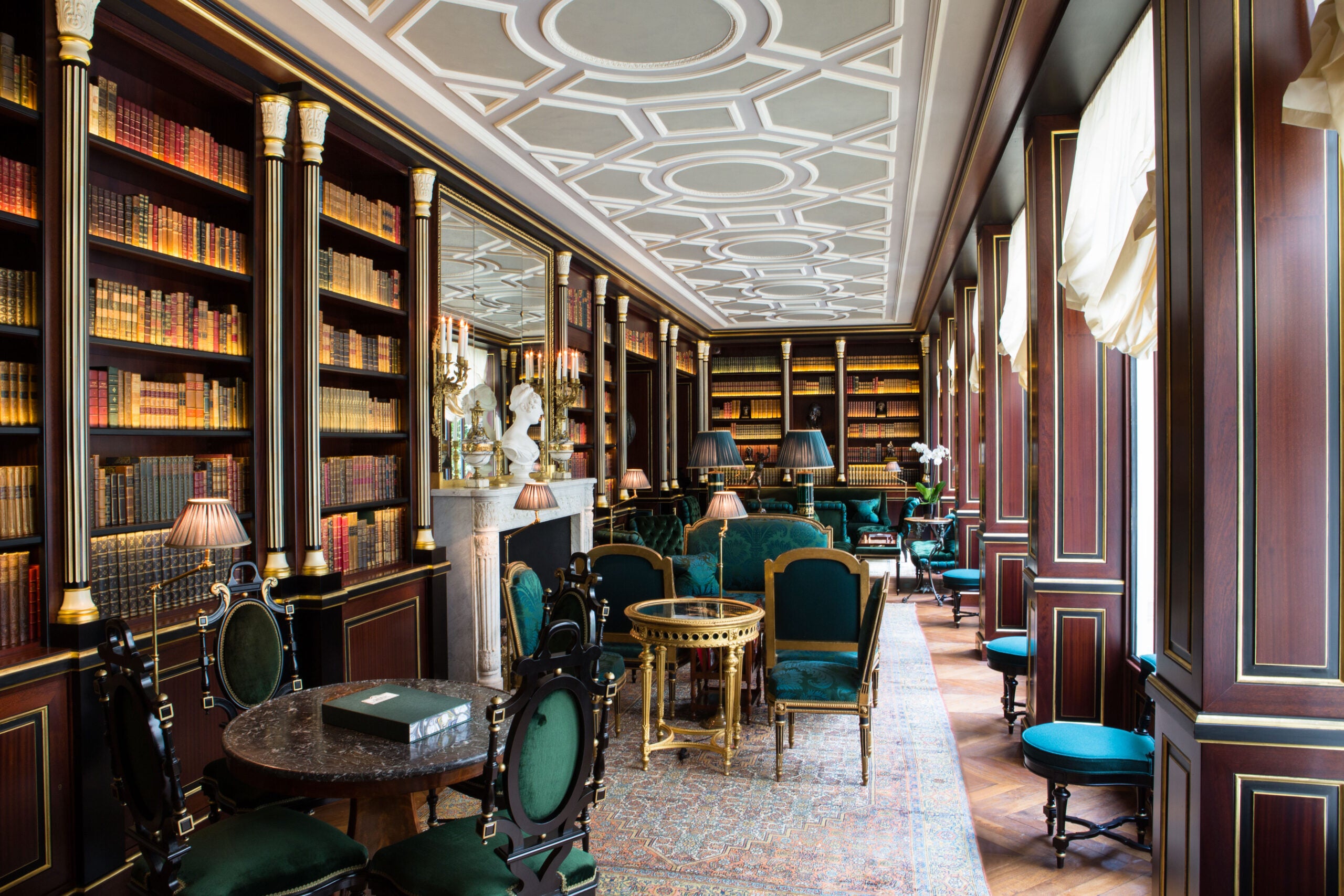 La Réserve Hotel & Spa has just 45 rooms and suites, all with beautiful decor from Jacques Gracia that mixes 19th-century Parisian design with modern touches. Each room and suite has a dedicated butler offering discreet and extensive service. The hotel has two restaurants: Le Gabriel from chef Jérôme Banctel, which holds two Michelin stars, and La Pagode de Cos, which focuses on Bordeaux cuisine, and has a sensational wine list to match. There's also a chic bar with gorgeous cocktails. La Réserve hotels are known for incredible spas. Here, the highlights are a 50-ft pool and a hammam, as well as exceptional treatments using Nescens-Swiss products.
Top suite: The Grand Palais Suite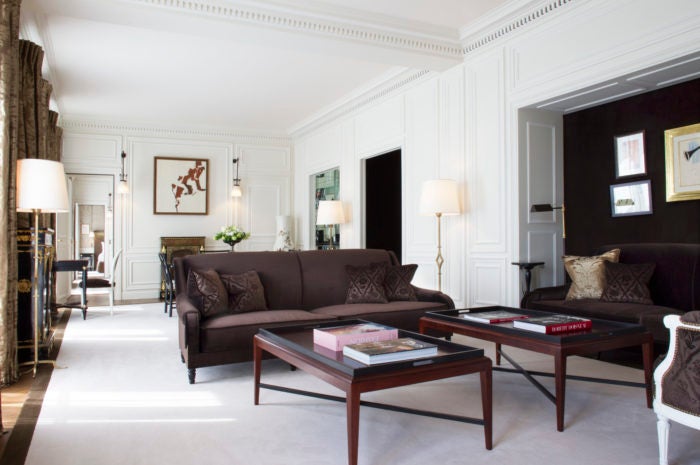 The Grand Palais Suite pays tribute to La Belle Époque and to its namesake building, which was built to showcase French beauty and savoir-faire during the 1900 Paris Exposition. It has two lounges, two private bars, a wine cellar stocked with incredible vintages and two bedrooms with en-suite bathrooms, as well as views of the Eiffel Tower and the Grand Palais.