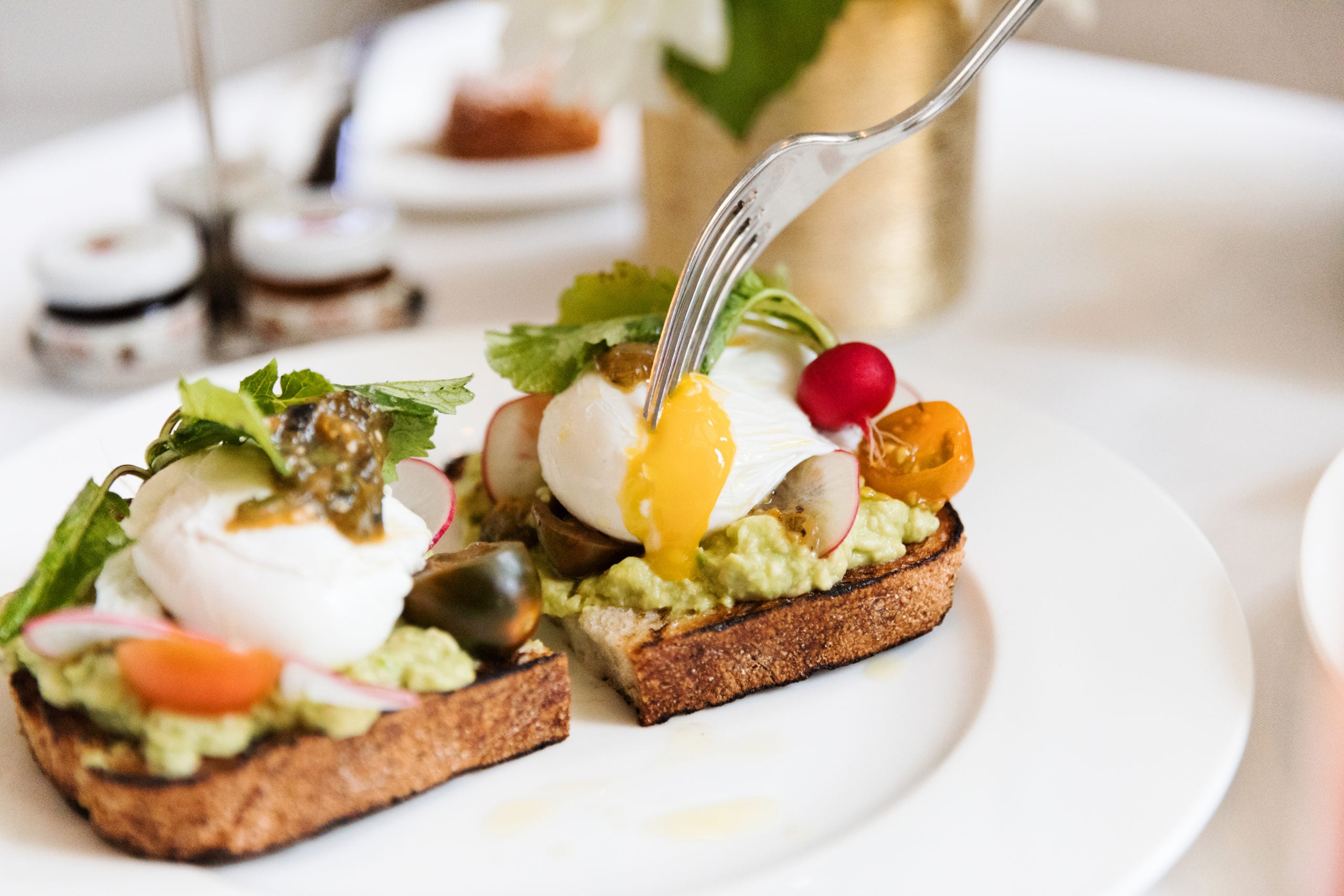 A day at The Peninsula is perfect for a special occasion like Mother's Day. The iconic hotel brand always offers a high level of sophistication, glamour and style no matter the location. Its hotel may be closed for business right now, but loyal customers can stay in tune with the life of luxury by recreating the five-star experience at home.
The brand is now offering exclusive access to some of its most famous services from amazing recipes to unique wellness programs. With Mother's Day approaching, take a look at the dedicated brunch recipe from The Peninsula Beverly Hills.
The hotel's restaurant, The Belvedere, would usually be booked weeks in advance for the special day, but is likely to be closed this year. However, you can recreate it at home by following recipes for some of its most beloved dishes including Avocado Toast, Blueberry-Buttermilk Pancakes and Coconut Panna Cotta. The recipes for each of these delicious dishes will be posted on the official Peninsula Instagram page in the coming days.
After a decadent brunch, you can then unwind in a mixology lesson from some of The Peninsula's most famous bars. Most notably, The Peninsula Paris's Bar Kléber is bringing its signature Renaissance of the Golden Kingdom to your living room.  You can also transport yourself to the iconic rooftop terrace Z Bar at The Peninsula Chicago. Shake up a quick 'Z' cocktail with some simple ingredients. See below for the recipes and methods for both cocktails.
If you are seeking more wellness than indulgence while your homebound, The Peninsula Beijing has revealed its renowned morning yoga program combining the best of Eastern and Western philosophies. Fitness lovers can follow along step-by-step here. Following a relaxing morning of yoga, replenish your system with a wholesome immunity-boosting elixir from the same hotel. The easily recreated beet and ginger juice is loved by guests for its ability to provide an instant energy boost.
Follow The Peninsula Instagram page for regular updates.
Renaissance of the Golden Kingdom
Ingredients:
– 50ml of Gin
– 30ml of Umeshu
– 2 dashes of Peychaud's Bitters
– Ice cubes
Method: Pour the Gin and the Umeshu in a mixing glass, add the ice cubes and finally the two dashes Bitter Peychaud, mix for 20 seconds. Filter the ice cubes and pour into the glass, add an ice cube
The 'Z'
Ingredients:
– 4 cucumber slices
– 1 sprig mint or other soft herb such as basil or tarragon
– 2 ounces gin or vodka
– ¾ ounce simple syrup-we normally use Bergamot liqueur
– ¾ ounce fresh lime or lemon juice
Method: In the shaker, mix cucumber and mint. Add other ingredients and shake vigorously. Strain and serve up, garnish with either more fresh herbs, cucumber slices, or citrus wedges.