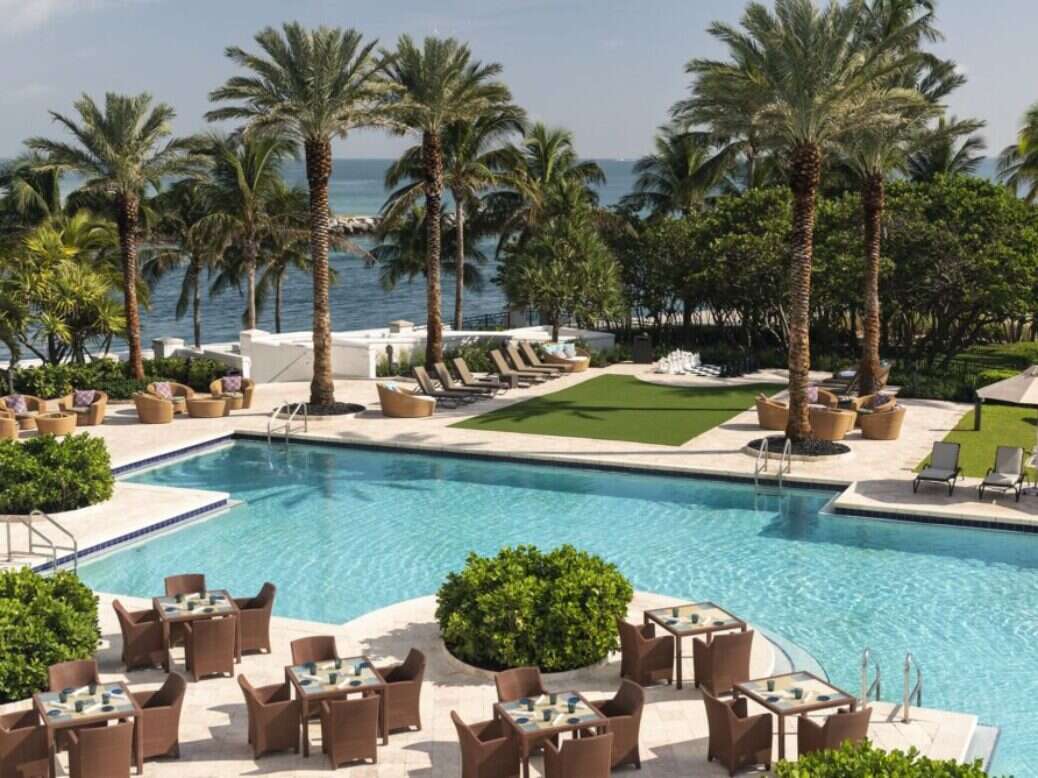 Set along the Atlantic Ocean on a secluded peninsula in North Miami Beach, The Ritz-Carlton, Bal Harbour provides privacy and pampering in equal measure. The exclusive coastal sanctuary features world-class accommodations, multi-room suites, and a semi-private beach on the warm Atlantic waters.
Set against a magnificent backdrop of clear skies and crashing waves, the ocean takes center stage in the luxurious rooms and suites. Gaze across the glittering waters from the floor-to-ceiling windows, terraces, and standalone tubs. Luxuriate in the hand-selected décor that reflects the ocean's tranquility with natural tones and textures.
Indulge in the epicurean delights of Artisan Beach House, a resort restaurant featuring a seafood-centric menu coupled with craft cocktails. Enjoy a variety of globally inspired dishes featuring locally-sourced seafood, meats, and produce. Alfresco dining is also available poolside at Water's Edge, presenting an array of refreshing lunch options and all-day beverage service under the glorious Miami sunshine.
Treat yourself to a day of wellness at the beloved Exhale Spa, a brand that blends fitness with unparalleled spa experiences. After a satisfying workout, unwind in the steam room or sauna before enjoying a relaxing treatment. Extend the wellness experience to your home by purchasing carefully curated, covetable items from the spa boutique.
The Ritz-Carlton, Bal Harbour draws both inspiration and energy from the ocean, and offers an oasis of calm in one of the world's most exciting cities. Whatever brings you to the resort, this luxury hotel will leave you feeling refreshed, rejuvenated, and inspired.