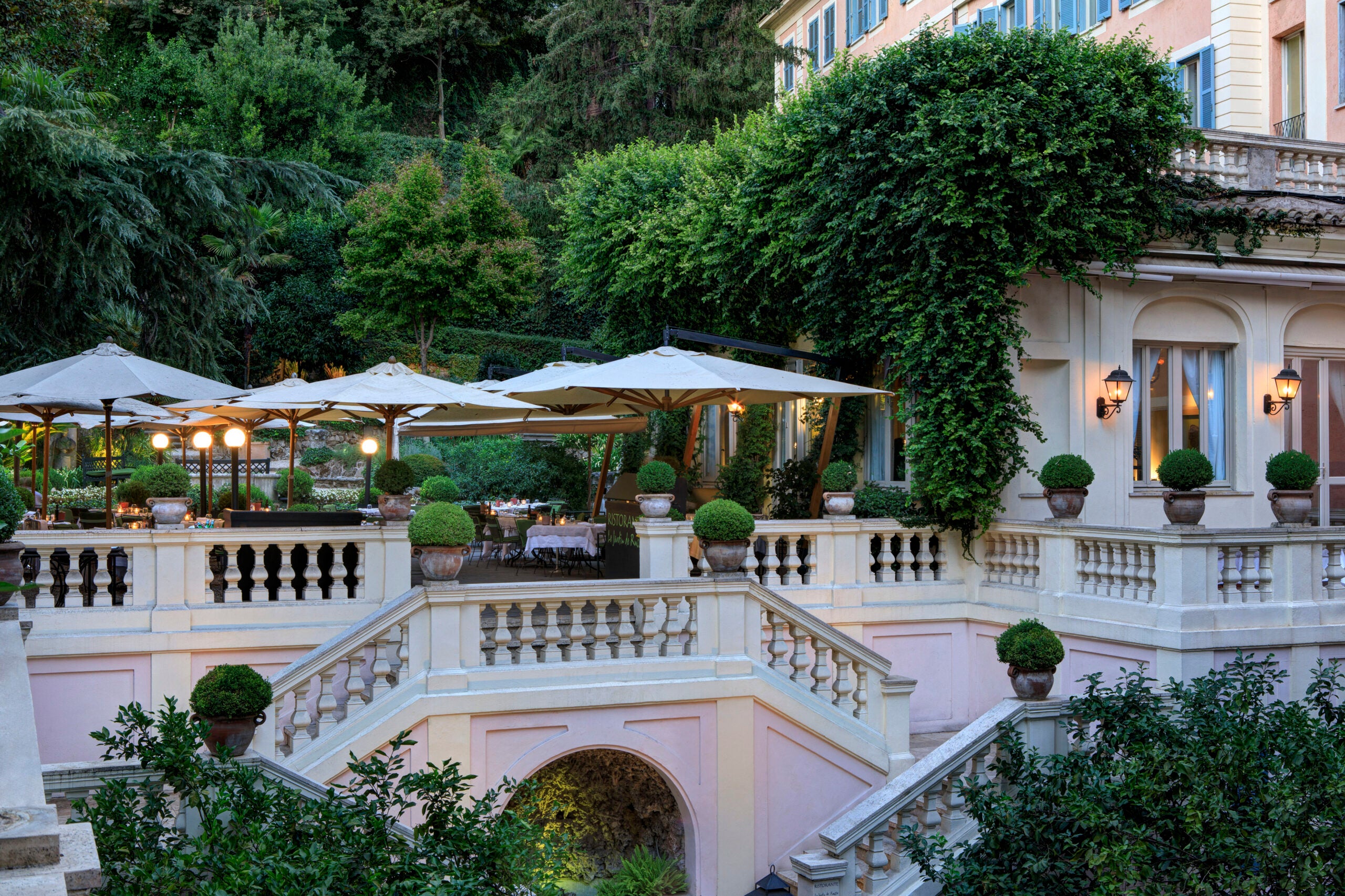 Those familiar with Rocco Forte Hotels are used to living a life of luxury. Now, the iconic Europen brand has made it easy to elevate it further through an exclusive partnership with leading private aviation company VistaJet.
The partnership brings two of the world's most luxurious brands together, coupling incredible five-star accommodations in some of Europe's most exclusive destinations with elite transportation. Rocco Forte Hotels owns some of the best hotels in Europe, including Brown's in London and Hotel de la Ville in Rome while VistaJet boasts a fleet of over 70 business jets and flies to 187 countries worldwide.
As a result of the partnership, guests staying at any of the Rocco Forte Hotels will be able to enjoy preferential rates and complimentary canapés aboard a VistaJet private jet. A private jet journey is not only a much safer option in the time of Covid-19 but also allows guests to enjoy superlative Rocco Forte service from the moment they arrive at the airport.
A large portion of business and first-class travelers have taken the step up to private aviation this year as they look for more privacy and security when traveling for business or pleasure. VistaJet was one of the first private jet companies to take additional steps to strengthen its safety and security procedures, including updated crew protocols and onboard service standards; enhanced aircraft cleaning after every flight; passenger health declarations; and dedicated flight approval and coordination teams working on every booking so guests can travel with complete peace of mind.
The hardest choice for guests will be choosing which property to visit as Rocco Forte Hotels has launched a summer of unforgettable experiences at some of its most iconic properties. Verdura Resort in Sicily offers a day exploring the island's best beaches in Porsche 718 Boxster before taking off in a helicopter to view it all by air. Meanwhile, in Rome, Hotel de Russie pays homage to one of the greatest artists of all time, Raphael, with an exclusive partnership allowing guests to not only access the sold-out exhibit but to also skip the line to view his extraordinary masterpieces.
In Puglia, the garden of Italy, guests can visit Masseria Torre Maizza for first-hand experiences with making traditional focaccia and creamy burrata. Likewise, olive oil is the lifeblood of Puglia, its unique flavor enhancing every local dish from antipasti to dessert. Guests of the property may also learn how to become a sommelier of the region's 'green gold.'
roccofortehotels.com, vistajet.com