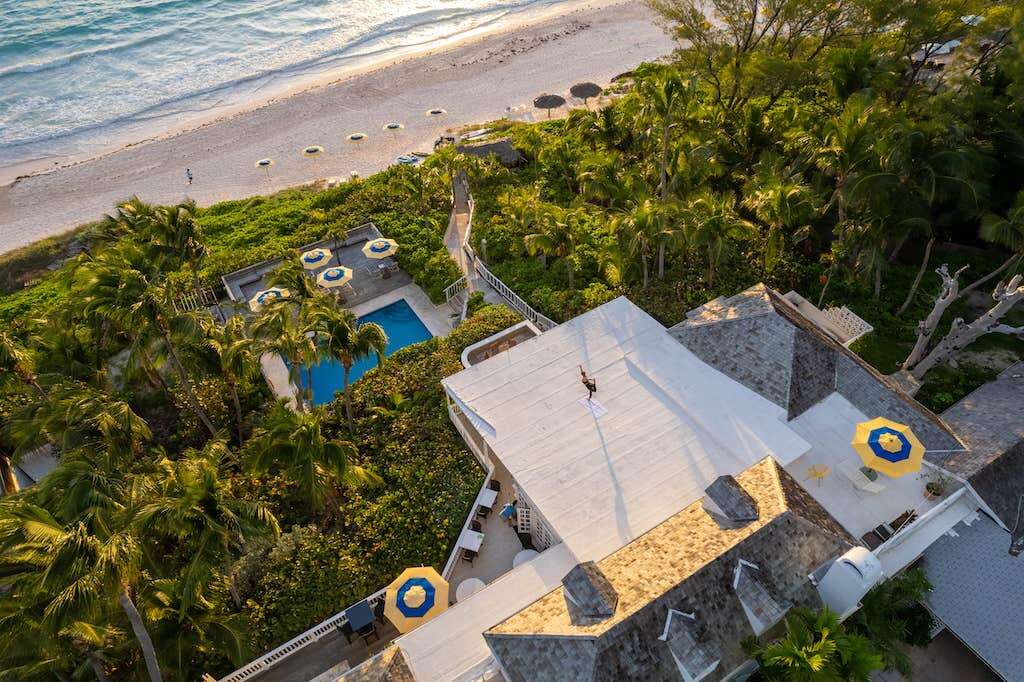 Escape to a tropical paradise on the stunning Pink Sands Beach with breathtaking ocean views and endless opportunities for relaxation and adventure.
Runaway Hill Inn is a charming boutique hotel located in Harbour Island, just off the northeast coast of Eleuthera. The property sits elevated on a three-mile stretch of beach known as Pink Sands Beach, boasting 175 ft of beachfront, with a hilltop elevation of roughly 30 ft.
Nestled on a lush 9.365-acre hilltop overlooking the crystal-clear waters of the Caribbean, Runaway Hill Inn offers 11 spacious guest accommodations – four of which have ocean views – spread out between the Main House and detached cottages.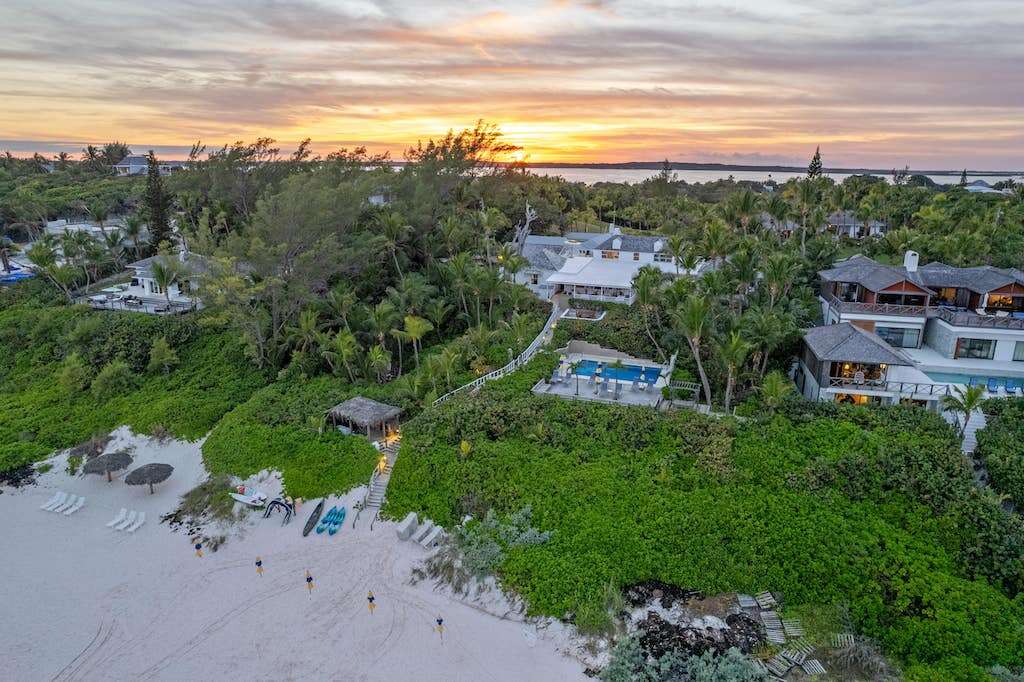 The Main House is a charming one-and-a-half-story building, roughly 75 years old, with a rustic, old-world charm that transports you back in time. The lobby, bar and restaurant offer panoramic ocean views.
The North Guest Cottage features one bedroom and two bathrooms with distant ocean views overlooking the lawn and distant harbor facing west. The sunsets are beautiful from the private patio of this villa.
Complete with a full kitchen and living room, the North Guest Cottage accommodates four people. The South Guest Cottage features two guest suites, each with the same west-facing ocean view overlooking the lawn.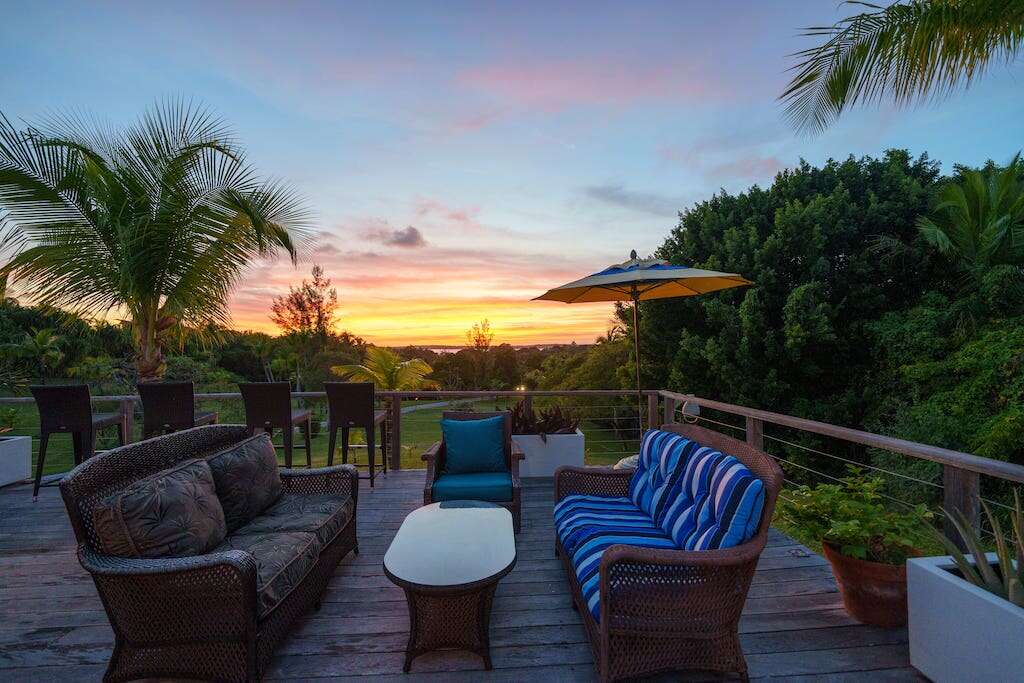 The pool and sun deck are located just steps down from the Main House and the beach is further down the staircase, lined with lounge chairs, umbrellas, and water toys including kayaks and paddle boards. Walk along the shoreline, horseback ride, or swim in the ocean. Harbour Island is buzzing with lots of activities, including restaurants, shops, bakeries, marinas, and nightlife.
Known for its picturesque pastel-colored buildings with colonial architecture, Dunmore Town was the first capital of the Bahamas and one of the oldest settlements in the nation. Several marinas in the protected harbor offer full-service fuel and accommodations, and lastly, there is Pink Sands Beach. Considered one of the prettiest beaches in the Caribbean and the world, Pink Sands Beach is a place to relax and recharge.
The nearest airport is North Eleuthera International Airport offering daily flights to and from the US and other islands of the Bahamas. The airport is a short water taxi and taxi ride from Harbour Island.