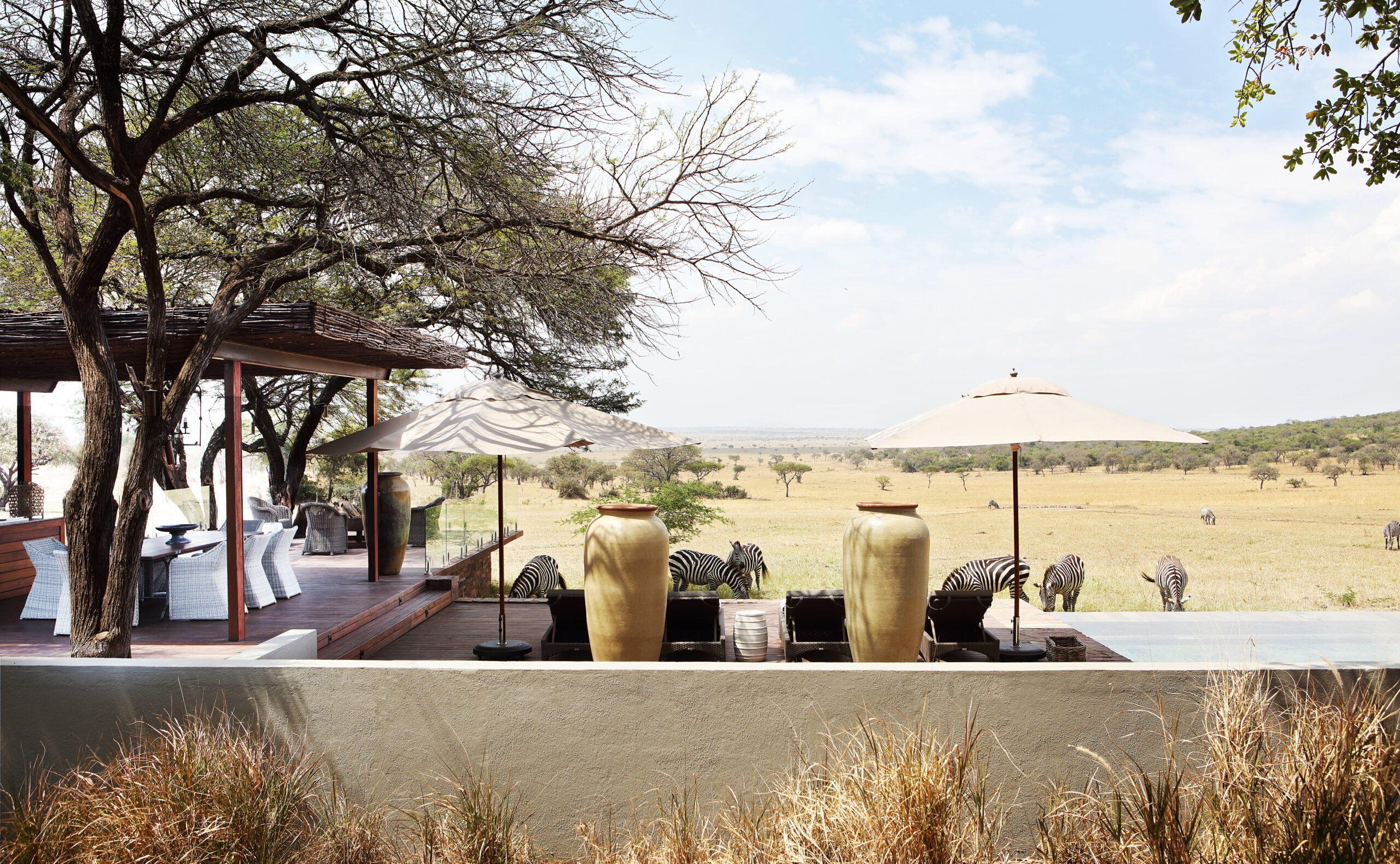 Luxury safari specialists Singita is offering guests an incredible opportunity to experience the ultimate private safari with a new package that includes a private stay in its properties in Tanzania and Rwanda.
With Africa's national parks quieter than they have been in decades, this year presents an exceptional opportunity for the lucky few who can fly private. With Rwanda and Tanzania set to reopen the borders to tourism this month, Singita has moved fast to launch an exclusive package tailored to high-net-worth-individuals.
From September, those traveling by private jet will be able to experience two incredible safaris in one spectacular trip. The itinerary includes stays in both Singita Serengeti House in Tanzania and Singita Kataza House in Rwanda with guests flying via private jet in between. The 12-night trip offers exclusive access to the best of East Africa, launching in time to combine Rwanda's mountain gorillas with the Serengeti's iconic wildebeest migration.
The trip includes stays in two purpose-built exclusive-use villas. The villas offer the best in luxury accommodation as well as the added privacy and safety that many guests now require in the era of Covid-19. Touchpoints are kept to an absolute minimum and those staying in the private villas need never interact with other guests.
Guests begin their journey at Serengeti House, where they will enjoy twice-daily game drives and tailored dinner menus in a space that has been designed especially for private use. A dedicated field guide takes them out into the untouched plains in a private vehicle to witness one of the greatest migrations on the planet. Although, with a private terrace overlooking the vast expanse of the Grumeti Reserve, the safari never really stops.
From there, a private charter flight and helicopter whisks them to the equally luxurious Kataza House in the Volcanoes National Park, Rwanda. Here, the stay includes two private gorilla treks as well as a golden monkey trek in the extraordinary landscapes, experiences with local artisans in the Akarabo Garden, private cooking lessons with expert chefs, guided birding walks and even tailor-made no-touch wellness treatments.
By visiting these amazing creatures, guests will be making a huge difference to Singita's conservation efforts. While it may seem like a good thing for humans to disappear for a year, the fact is that the survival of mountain gorillas relies heavily on the money that the tourism industry raises. Singita is directly involved with local communities on the edge of the Volcanoes National Park and helps to protect the land by lowering their dependence on farming and poaching, which have brought gorillas to the edge of extinction.
From $209,339