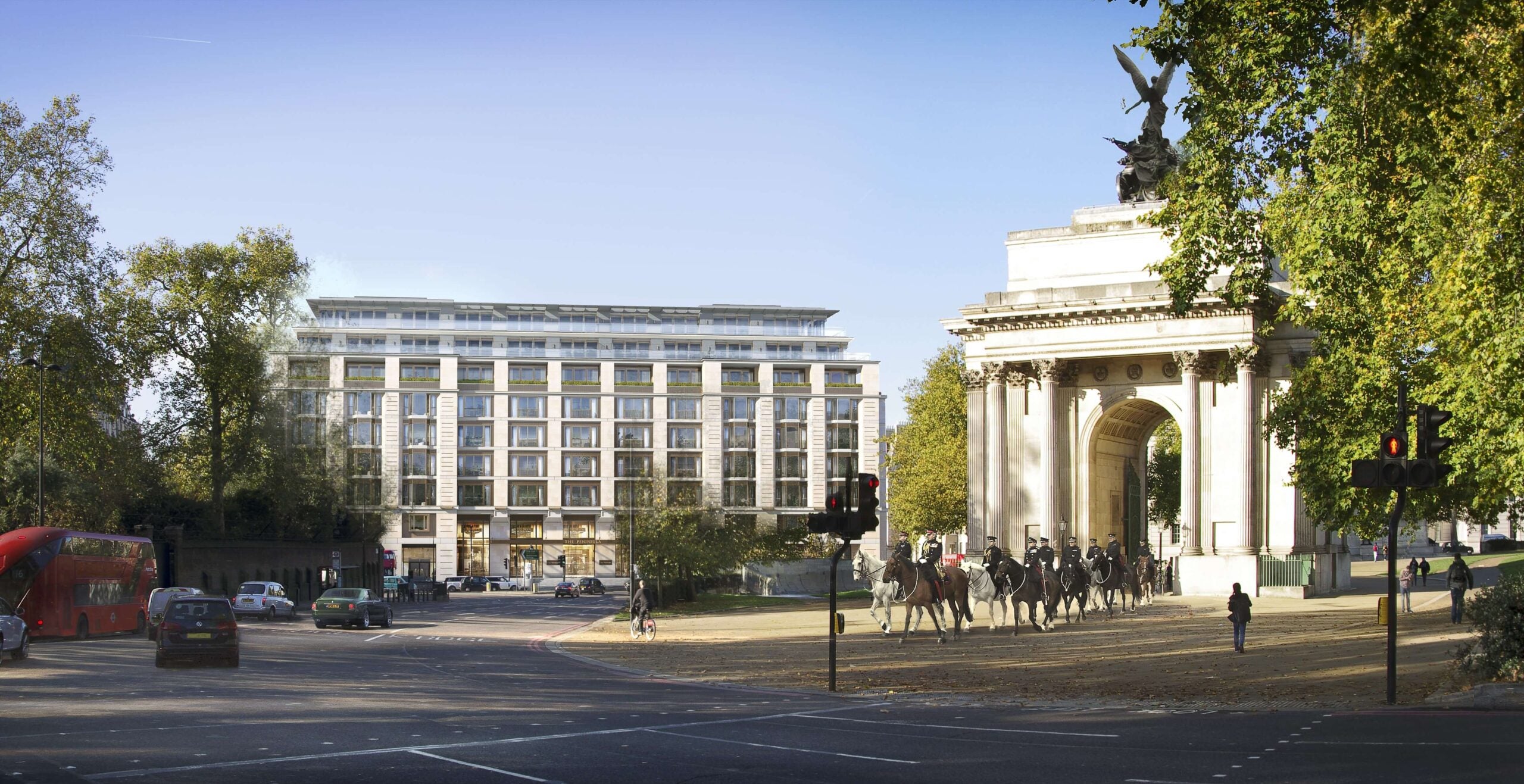 Sonja Vodusek is the managing director of The Peninsula London, which is set to open in 2022. Sonja's commitment to The Peninsula Hotels extends back to 2010, when she first joined The Peninsula New York as hotel manager. She subsequently went on to serve as general manager of The Peninsula Manila, a post she held until her appointment in 2015 as general manager at The Peninsula Tokyo.  A true ambassador for the brand and the hospitality industry as a whole, Sonja talks about the upcoming opening, the luxury travel industry today and what she is most excited for.
You are set to open your London property in 2022, quite a time to be opening such a halo property. What do you think this opening will bring to London and to the industry?
We are very excited to be opening The Peninsula London in 2022. The team is hard at work on making sure the hotel will be another wonderful addition to the city's exceptional hospitality scene. The Peninsula Hotels group has looked at opening a hotel in London for decades. For us it was all about finding the right location. We finally found this at Hyde Park Corner, where we are located between three beautiful Royal Parks and right across the street from Buckingham Palace.
The new hotel will be a showcase of the best of British culture, art and cuisine while honoring the group's Asian heritage. Whilst we will bring the much-loved Peninsula service, history and ethos to the hotel, there will also be a lot of 'firsts' for The Peninsula London. I can't reveal them all now, but rest assured there will be some lovely surprises for our local and international travelers to enjoy.
Outside of the obvious safety considerations, do you think the pandemic will change anything about your opening, be that from a design or service perspective?
At The Peninsula, we have always been very conscious of the importance of space and privacy. The Peninsula London will have some of the largest rooms in the city, from 54 sq m (581 sq ft), as well as many expansive public spaces, including an airy, triple-height lobby and panoramic rooftop restaurant. Feeling a sense of wellbeing whilst traveling is something that I believe contemporary travelers are really looking for.
From the point of view of service, our motto is all about going paperless and going contactless and looking for ways to make the guest experience even more seamless, safe and comfortable. Recently we introduced a 24-hour concierge: PenChat so guests can communicate easily with our team whenever they want or need to, direct from their favorite apps on their phones. Our innovative flexible check in, Peninsula Time, is another way we have adapted to accommodate changing needs. Ultimately, smart technology is always employed in our hotels in an intuitive way, so it's easy to use and so that our staff can dedicate more time to guests.
As brands emerge and travel recovers, do you think there will be any alterations in how luxury hospitality is expressed or received?
Luxury is personal – it means so many different things to different people at different times. One huge change is that sustainability is no longer a 'nice to have', it has become a necessity. A question we always ask ourselves at The Peninsula is: how do we deliver luxury in a sustainable way? As a company, we have a sustainability vision that encompasses our people, our cities and our community and we are deeply committed to reducing travel's impact.
A recent example in our bid to eliminate single-use plastics is that we have just launched a new collection of eco-friendly guest room products that use packaging that is 99.9% free of single-use petroleum plastics. Each of our ten hotels has a bespoke scent, masterminded by a local artisan perfumer to reflect and celebrate their home destination.
Where do you see being the biggest feeder market to begin with?
At first, our local and domestic travelers will be very important for us. Becoming a hotel for the local community is absolutely key. From an international perspective, we'll welcome travelers from all over the world, with the biggest markets likely to be Europe, USA, Asia, Australia and the Middle East.
The Peninsula brand is known for combining heritage and glamour, how do you see this translating into the London property?
Heritage and glamour are by-words for The Peninsula. For me, it is all about quality and attention to detail – whether that means designing a room that flows and functions seamlessly or making a perfect scone. It is a very Peninsula trait to test, test and test again to achieve something as close to perfection as possible.  Just to give you an example, our London 'model room' has been built in both Hong Kong and London and each time it has gone through rigorous testing. The model room is accurate down to the last detail including the flower arrangements and plug sockets. We always say that we strive for perfection in our product and excellence in our service.
Do you think people have different expectations or considerations now?
We are all going through uncertain times and people are looking for brands they trust and that they believe in. We have a longstanding reputation for quality and an uncompromising dedication to our guests, which is a huge source of reassurance for travelers right now. At the same time, we want to offer our guests the chance to create happy memories and travel is an opportunity to provide pure escapism. All our guests want things to be efficient, elegant, engaging, entertaining, and experiential – that will never change. Our guests will always seek that.
What are you most excited for?
To bring this hotel to life.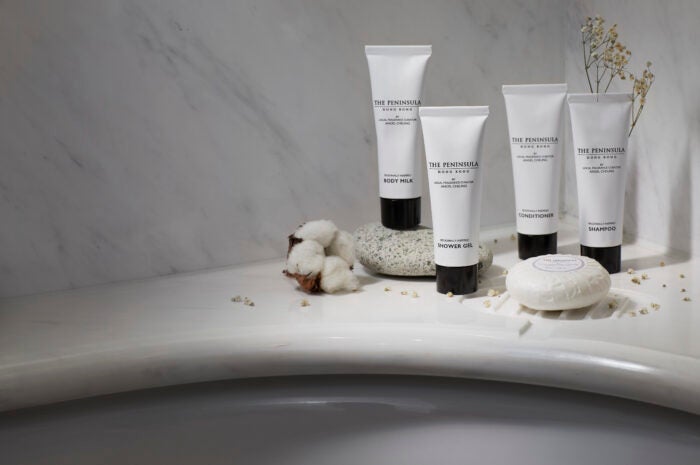 The Peninsula London will open overlooking Hyde Park Corner and the Wellington Arch, in the heart of Belgravia in 2022. peninsula.com
Patricia Kahn-Saunders is a communications director specializing in luxury, travel, and purpose-driven brands.