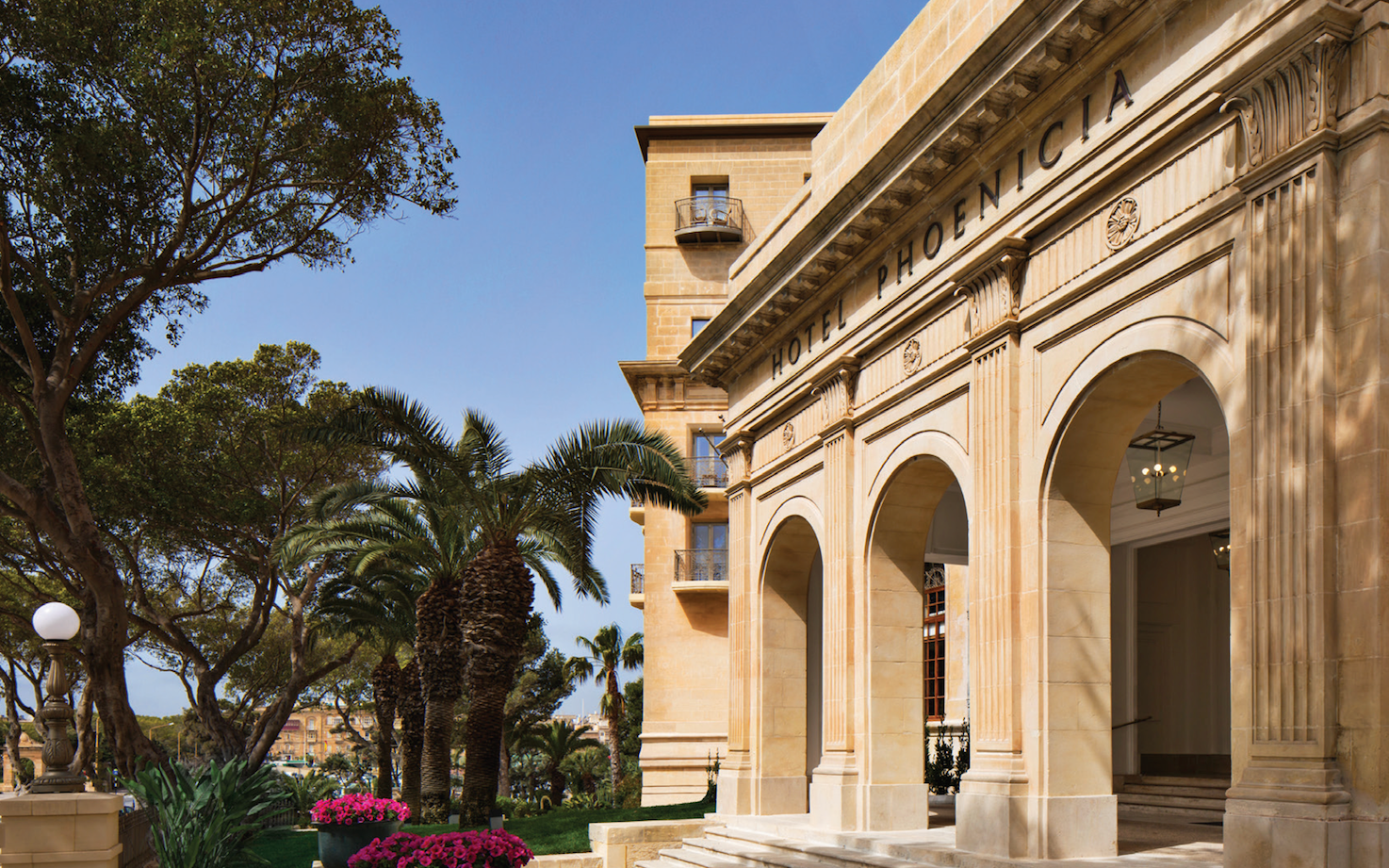 Built in 1939 by Scottish architect William Binnie, The Phoenicia was sensitively restored to its former neoclassical glory in 2017. The glamorous hotel is situated on the outskirts of the city center, just a leisurely, picturesque stroll away from the bars, shops and lively waterfront. The expansive gardens, perfectly manicured, lead down to the 'Place of Arms' and pool terrace with stunning infinity pools and a spectacular see-it-to-believe-it view over the many yachts moored in the Grand Harbour.
Stay
Harbour View Suite
– Size 602 sq ft – Nightly rate from $1,200
The expansive views of the harbor beyond this one-bedroom suite encourage you to really absorb the rich maritime heritage of Malta. The new design is fresh and simple, with ample evidence of Peter Young Design's commitment to maintain and incorporate as many of the original features as possible. Mediterranean colors paired with bright white create a modern haven in which to rest following a day exploring the cobblestone streets and other-worldly architecture of the ancient city.
Taste
The Phoenix
Taking the local flavors of Malta and transforming them into elegant dishes is a task chef Daniel Debattista relishes. Delicate dishes such as a zesty prawn ceviche, locally caught tuna or veal tartare can be enjoyed over long balmy evenings on the terrace with an Aperol spritz in hand. The restaurant is open for breakfast, lunch and dinner in an elegant setting with modern decor.
Contact
Charles Azzopardi, general manager, res@phoeniciamalta.com, +356 2291 1023, phoeniciamalta.com