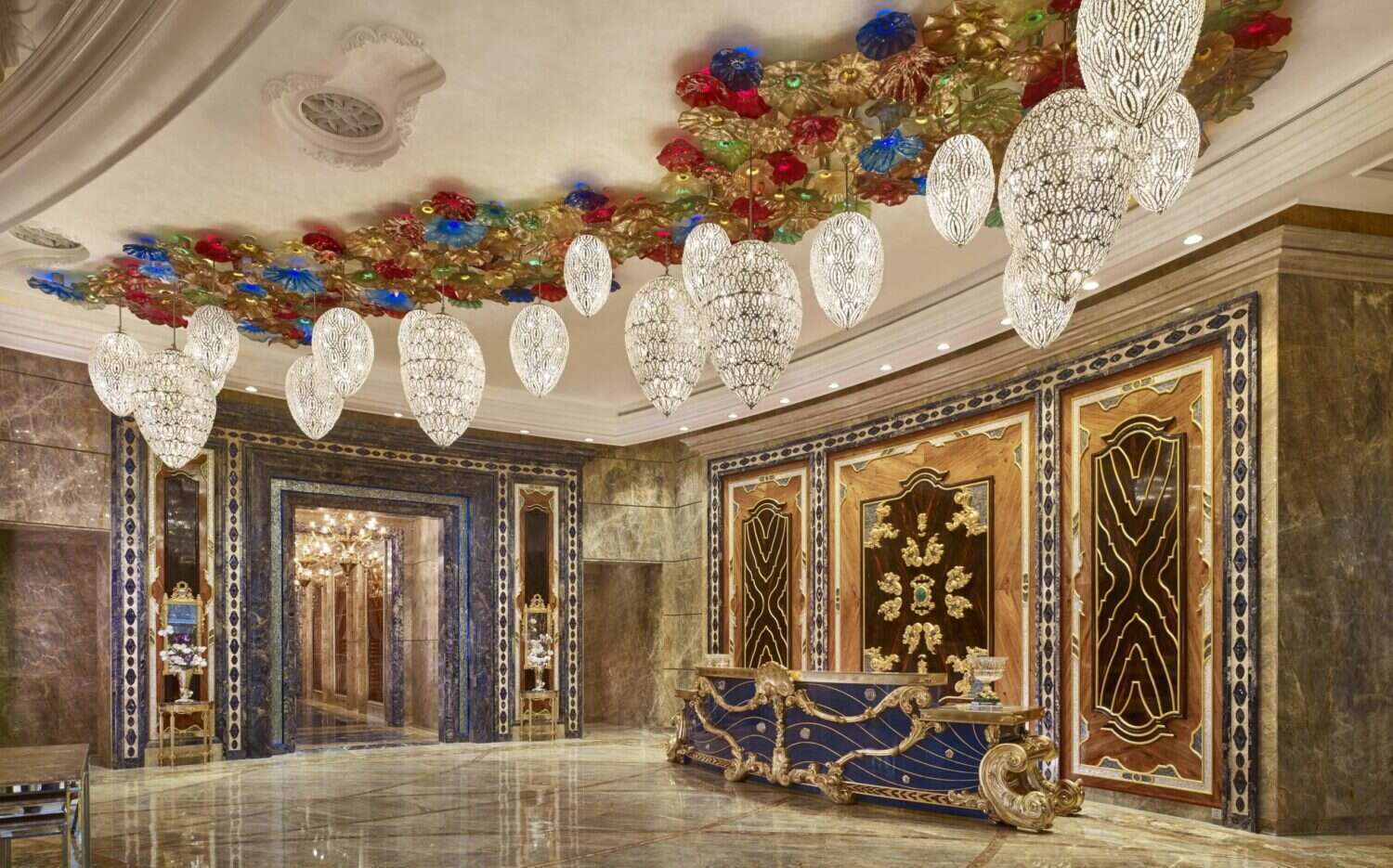 Vietnam may be better known for its stunning beach resorts, but sitting in the center of its largest city is a luxury hotel that stands up to anything found in New York, London or Rome. The Reverie Saigon was an ambitious project right from conception. The goal was to set a new standard of quality and service in Ho Chi Minh City. Five years after opening, it is still head and shoulders above the rest.
It does not matter how many times you have stayed at The Reverie Saigon; its over-the-top opulence will never fail to amaze. The Reverie Saigon's jaw-droppingly beautiful interior design is the result of a meticulous search for the finest materials available. All 286 rooms and suites are luxuriously appointed and filled to the brim with fine Italian furniture, and The Reverie Suite is the stateliest of all.
Occupying the top two floors of the hotel, The Reverie Suite offers beautiful views of the bustling metropolis through floor-to-ceiling windows. However, its interior is arguably even more stunning. A wondrous example of classic European interior design, the 3,370-sq-ft suite is undoubtedly Ho Chi Minh City's most regal accommodation. The lower floors offer ample space for entertaining with formal living and dining space. Ascend the grand winding staircase to the upper level, where a stunning master suite and marble-clad bathroom await.
[Click here to see the full Top Suites database]
The hotel's Italian influence goes beyond its interiors and extends into its kitchens. The R&J Italian Lounge & Restaurant delivers an authentic taste of homestyle Italian cooking, offering dishes inspired by its distinct regions. The hotel is also home to The Royal Pavilion, widely considered to be one of the best Cantonese restaurants in all of Vietnam. While both restaurants are worth a visit, those staying in The Reverie Suite can opt to enjoy the privacy of their own dining room.
For those staying in The Reverie Suite, it is also essential to step on board its aquatic equivalent, The Reverie Yacht. Offering 60 feet of Italian opulence, this state-of-the-art yacht further raises the bar in terms of luxury hospitality. Her interior was designed by Italian Pierangelo Andreani, who succeeded in turning it into an extension of the hotel's glamorous style. Guests can enjoy private excursions down the storied Saigon River with their crew and private butler. Choose from a champagne picnic at sunset to a full-day excursion into the heart of the Can Gio Unesco biosphere reserve.
Upon your return to solid ground, head straight to The Spa at The Reverie to enjoy luxurious and rejuvenating treatments. A comprehensive menu offers a variety of therapies inspired by the holistic traditions of Southeast Asia. With 12 treatment rooms and separate men's and women's steam and sauna facilities, you will feel as if you have this oasis of calm all to yourself.
Contact Christina von Wrede, hotel manager, christina.vonwrede@thereveriesaigon.com, +84 28 3823 6688, thereveriesaigon.com
To submit an entry for next year's Top Suites database, complete this online form.