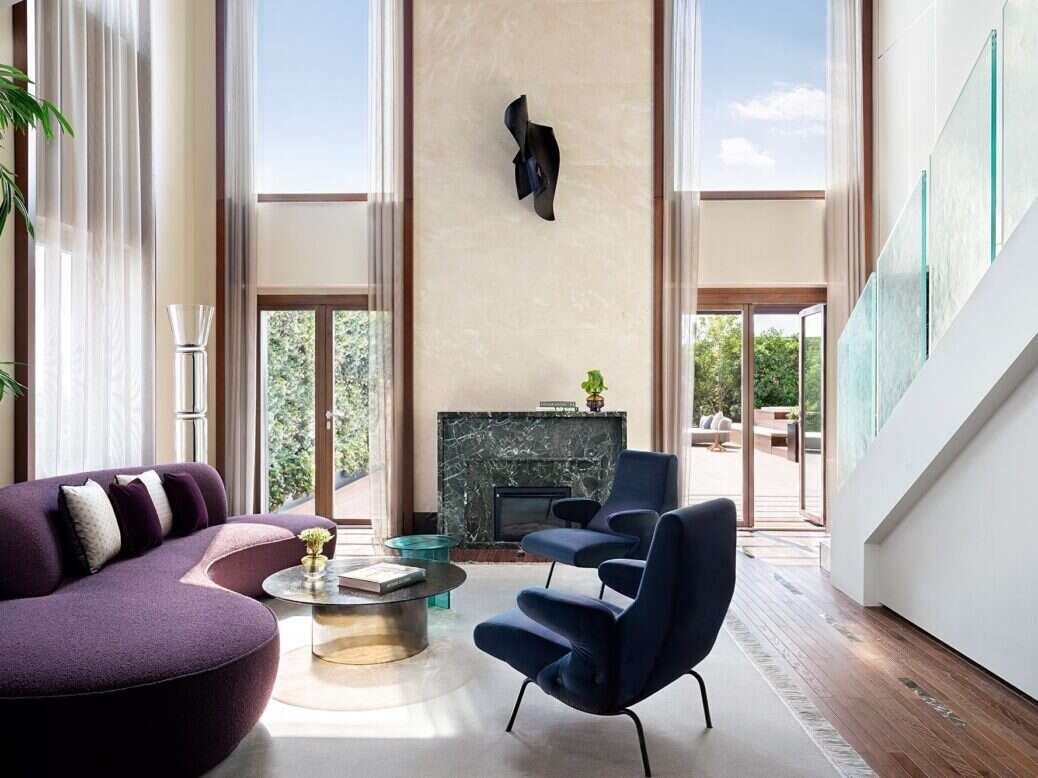 The Westin Palace, Milan has revealed its brand new one-bedroom Presidential Suite. Renovated by Reveria Design Studio, the suite places Italian craftsmanship and design at the forefront, blending both contemporary and traditional Milanese styles.
Spanning over 2,100 sq ft, this private residence extends across both the eighth and ninth floors of the hotel. The interior of the apartment is designed to enhance the innate harmony between suite and its surroundings, with floor-length windows and earth-tone fabrics.
"Our new Presidential Suite can be considered the flagship of our rooms offering, now all completely renovated. This elegant residence embodies the truest Milanese style, with a refined but not flaunted luxury, enriched by made-in-Italy design and embellished by the excellent work of extraordinary craftsmen" said Alessandra Pagano, the general manager of The Westin Palace, Milan.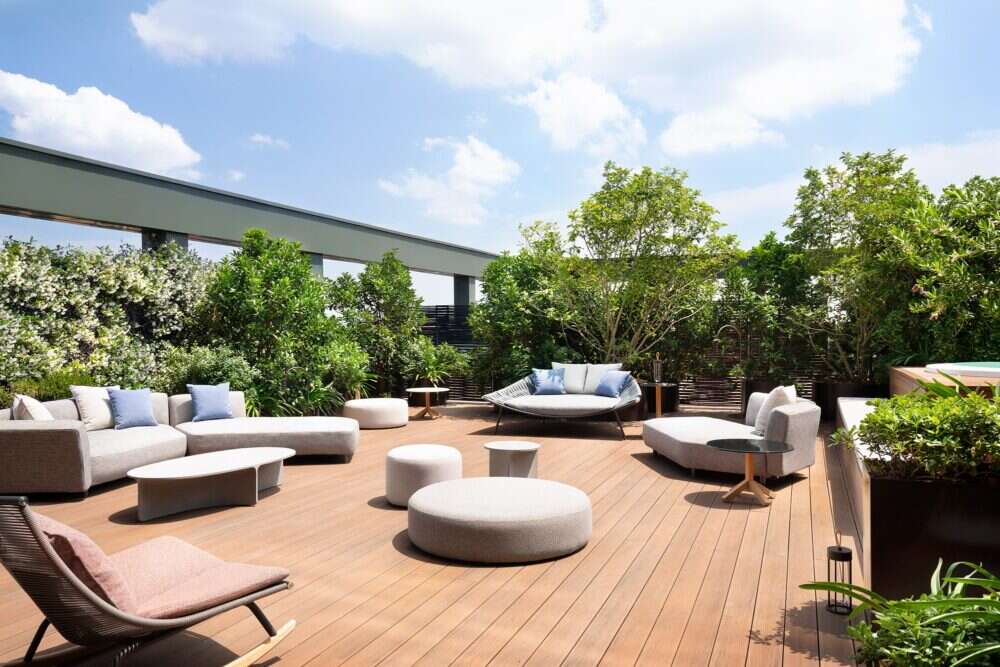 In the living room, historic Delfino armchairs by Arflex, Vetreria Bazzanese hand-blown coffee tables and an Antonio Crippa-designed sofa all pay homage to Italian artistry. The marble staircase with its Vetreria Bazzanese die-cast balustrade showcases a technique mastered by very few Italian craftsmen.
An adjoining dining room is centered around a Belt light installation by Flos, and showcases an entirely mirrored wall that illuminates a custom bar, which guests can configure to their liking.
Located on the mezzanine, the master suite features a king-size Westin Heavenly® Bed, strategically positioned so that guests can enjoy views of the Porta Nuova skyscrapers. Equipped with a sofa and coffee table, the bedroom also has an ensuite spa and a separate Turkish bath.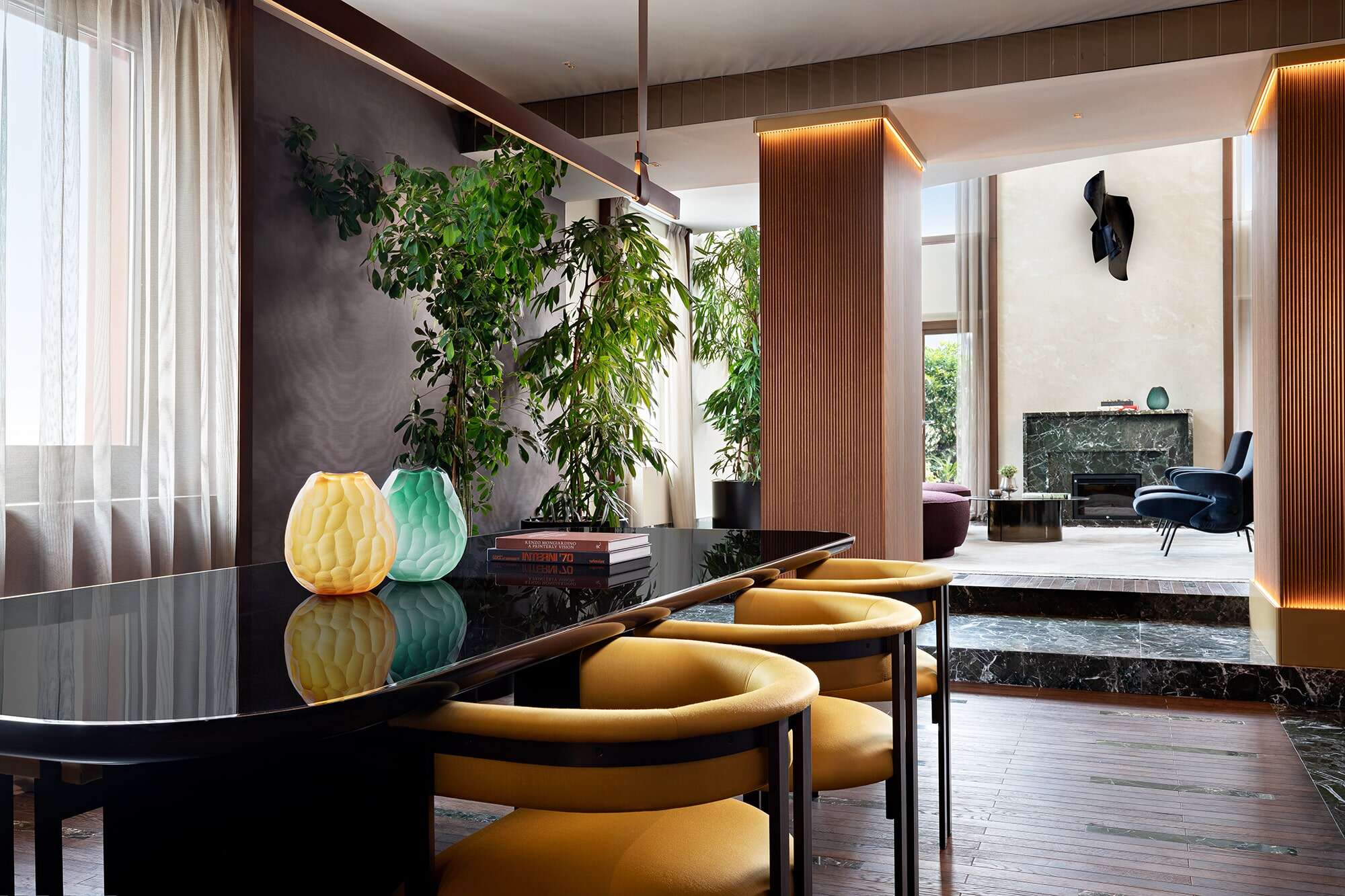 The 1,600-sq-ft terrace is arguably the highlight of the suite. Designed with outdoor living and entertainment in mind, the terrace is equipped with a kitchen, dining table, modern outdoor furniture by Roda and a Minipool Seaside. The surrounding walls of live greenery (landscaped by Frassinago – Gardens and Landscapes) provide guests with privacy and lend the terrace the ambiance of a lush oasis.
Coupled with the spacious kitchenette inside, the suite is the perfect location for corporate events or private celebrations.
"After a phase of study the starting point for the works of renovation was the idea of making the most of the suite's unique features: the double-height space, the extraordinary lighting coming from the outside, the mezzanine floor and the wonderful terrace," said Diego Paccagnella and Laura Sari of Reveria.
"We began from these points of strength to create a totally customized space, with the support of the craftsmen involved already in the design phase, in order to develop something totally unique and site-specific."
For more information or to book you stay, visit westinpalacemilan.com