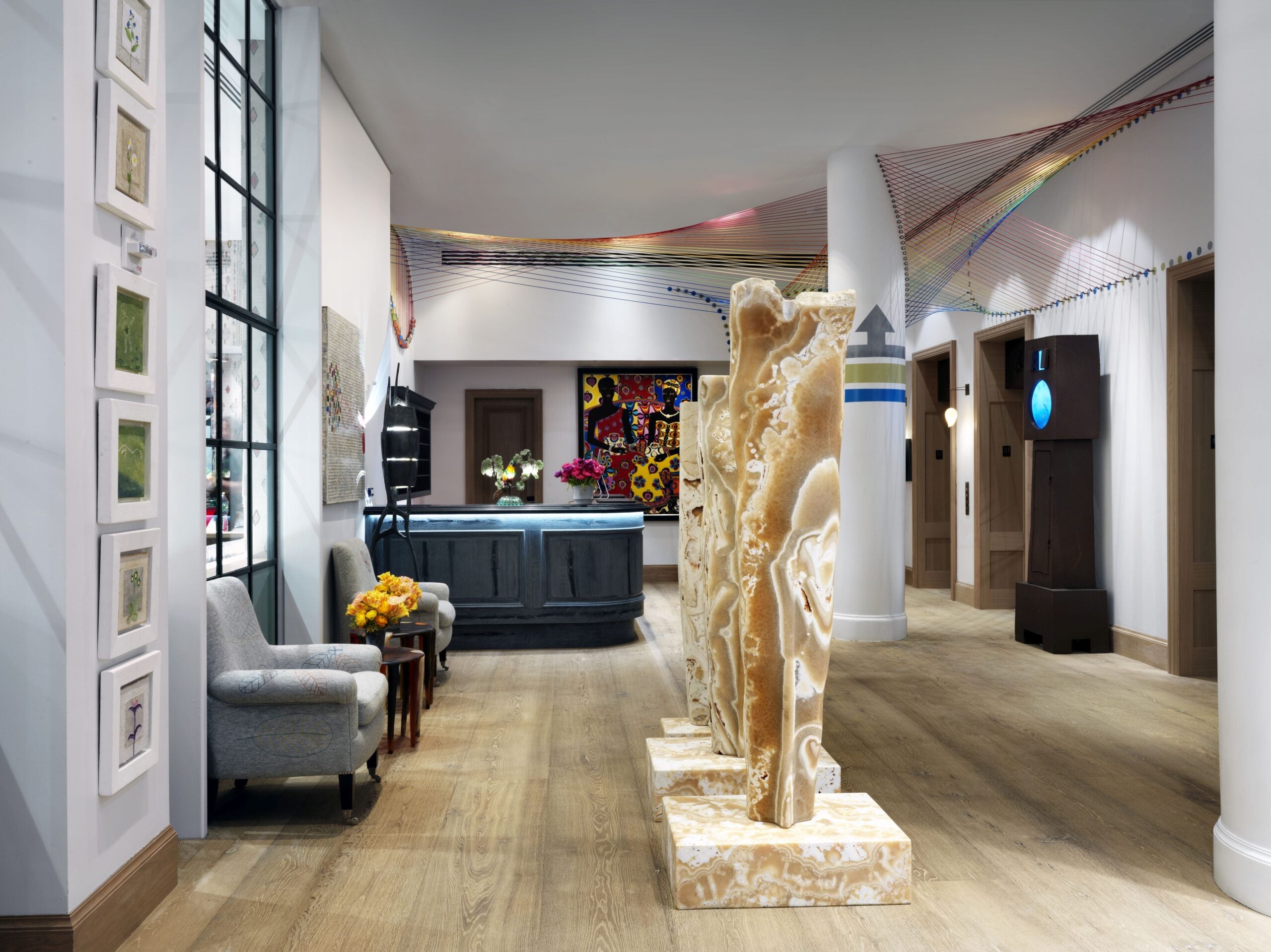 In the heart of midtown Manhattan, The Whitby Hotel (owned by Firmdale Hotels) is a chic, boutique hotel filled with whimsy (think: loads of contemporary art and unexpected colorful patterns and textures designed by founder and owner Kit Kemp). The rich and airy hotel has high ceilings and a wonderful restaurant, The Whitby Bar and Restaurant, with a long pewter bar, upholstered banquettes and contemporary American menu. Or enjoy its special Afternoon Tea service. We recommend enjoying Afternoon Tea in The Orangery, a separate dining area at the back of The Whitby Bar and Restaurant that features 40 porcelain pots designed by Martha Freud; each pot has an homage to New York with an illustration of a landmark, building or bridge. Enter into the lobby, which has an elegant fireplace, library collection and comfortable seating areas with sofas. The hotel has 86 bedrooms and suites spread over 16 floors. Guests can also enjoy the 130-seat Whitby Theater, or the Whitby Gym to maintain fitness on the road.
Top Suite: Whitby Suite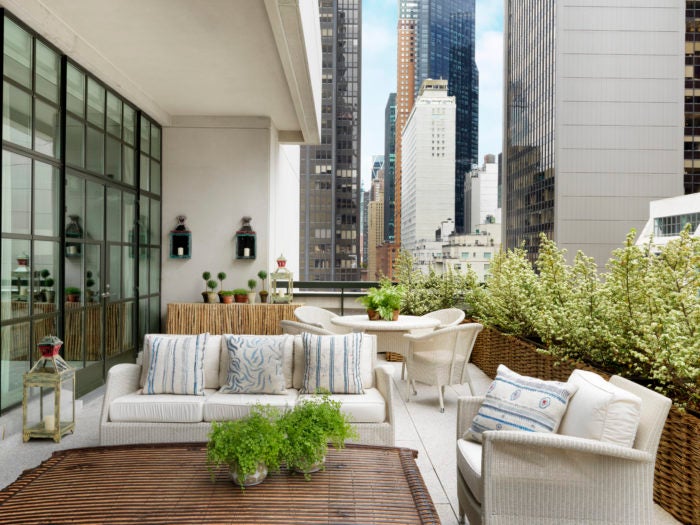 Stay in the top floor Whitby Suite: There are two master bedrooms, a drawing room and a beautiful furnished private terrace with spectacular views over Manhattan. The suite has plenty of natural light with floor-to-ceiling windows and large bathrooms. Guests of the suite have car transfer, in-suite check-in, butler service and a bespoke welcome gift.
18 W 56th St, New York, New York 10019
+1 212 586 5656, firmdalehotels.com