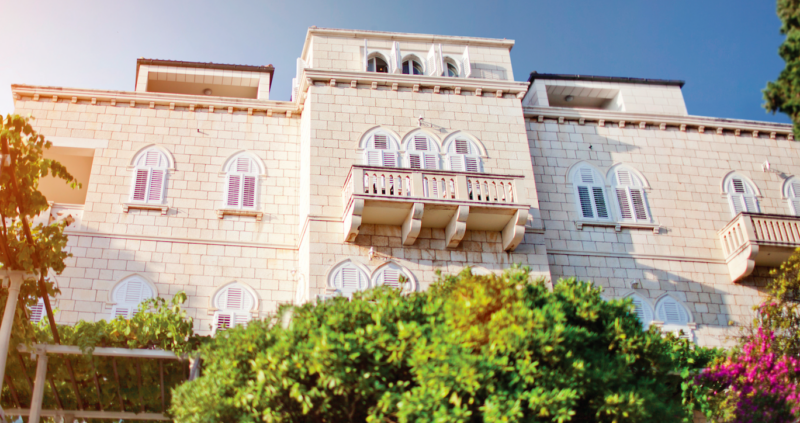 Built in 1939, this boutique five-star hotel in Dubrovnik was completely restored and refurbished for its grand opening in spring 2012. Owned by Adriatic Luxury Hotels and part of the Dream Collection, this stunning villa is adjacent to picturesque, cascading seafront gardens with breathtaking views of the Adriatic Sea, Lokrum Island and Dubrovnik Old Town. One of the latest additions to the Adriatic Coast's hotel scene, Villa Orsula is everything a leading boutique retreat should be: intimate, stylish and utterly comfortable. Its plum position beside the sea, just five minutes from Old Town, also means that the city's sights are conveniently nearby. Villa Orsula introduces a touch of Dubrovnik's historical magnificence, while combining classical Mediterranean design, luxurious accommodations and personalized service to create a superb vacation experience in the heart of the city. The ground's gardens and private beach are ideal for superb relaxation.
Stay
Royal Suite
– Size 786 sq ft
– Nightly rate from $3,700
The Royal Suite promises complete privacy and boasts a superb stone fretwork corner terrace, offering cinematic views of Dubrovnik's historic harbor, the Adriatic and lush Lokrum Island. Situated on the second floor, it has its own hallway and entrance that feels like you're in your own private wing.
Leading off the regal master bedroom is an adjacent sea-view room and a grand walk-in dressing room that reveals a stylish surprise — the entrance to the luxury bathroom features both a bathtub and walk-in shower. The suite offers ultimate luxury and comfort, combining minimalist interiors with rich colors and textures. Huge canvases featuring the distinctive architecture of Dubrovnik Old Town are dotted throughout, mirroring the magnificent views that greet you every morning.
Relax
Energy Clinic Spa and Wellness Center
Guests of Villa Orsula have complimentary access to next door's Spa and Wellness center in Hotel Excelsior. The 9,000-sq-ft spa area includes an indoor pool, Jacuzzi whirlpools, a fitness area, three regular treatment rooms and a VIP treatment room offering an array of spa treatments. Natural interaction with the five elements and Chinese traditional medicine works synergistically with all treatments and services.
Signature treatments The Sisley Phyto-Aromatic Facial is designed to treat dry skin by nourishing it, helping to regain its elasticity. The Energy Clinic Signature Massage tones the body and has a beneficial effect on ligaments and sinews, and aids blood circulation and lymph flow. The After Plane Spa Comfort eliminates the fatigue from a long trip with an exchange of warm and cold compresses that improve circulation; this treatment includes the Anti-Fatigue Espresso facial that refreshes and tightens skin. Contact: Karla Radić, spa concierge, karla@energyclinic.com, +385 995 292 028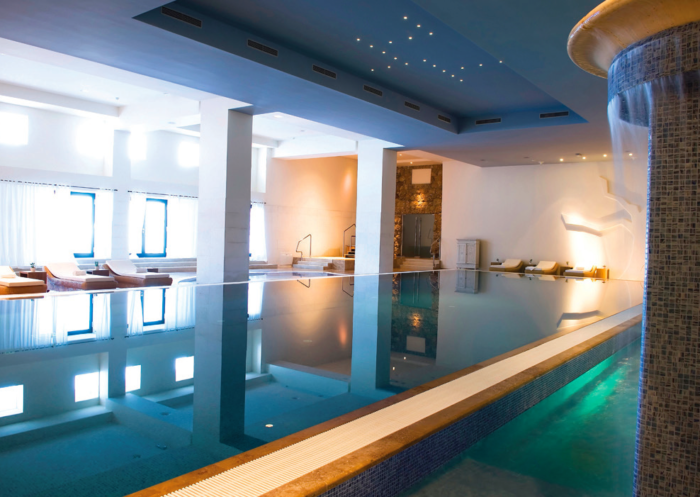 Dine
Victoria Restaurant
One of the best fine-dining restaurants in Dubrovnik, Victoria serves Peruvian cuisine with a Mediterranean twist. Set on a grapevine-draped terrace overlooking the most sublime Adriatic Sea views, Victoria is a destination in itself, loved for its fusion menu of modern gastronomic masterpieces complemented by a confident international wine list. Guided by health-conscious cuisine philosophy, Victoria's executive chef pays special attention to combining fresh local ingredients with the ethnic influences that make up authentic Peruvian cuisine. Contact: Patricija Matusko, food and beverage manager, patricija.matusko@alh.hr, +385 204 405 88
Elite Tip: Accessed by the path that leads through Villa Orsula's lush terraced gardens, Villa Orsula's beach is an exclusive spot where you can sunbathe and take a dip in the warm waters of the Adriatic Sea.
Contact
Katija Zvone Krmek, reservations manager, katija.zvone.krmek@alh.hr, +385 203 003 04, adriaticluxuryhotels.com