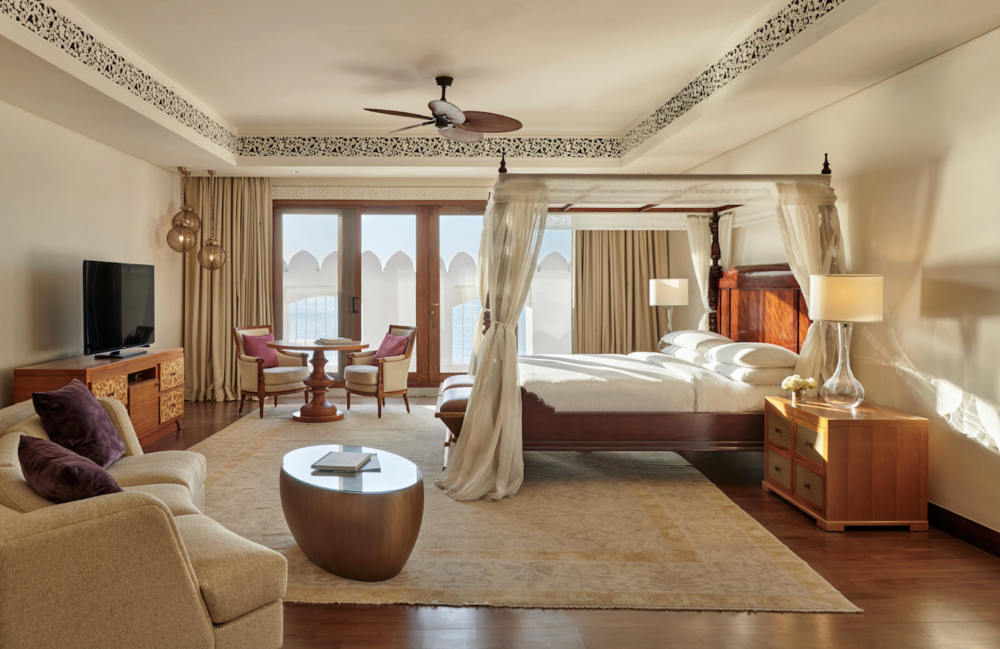 Sitting majestically on the beachfront in the heart of Stone Town, a designated Unesco World Heritage Site, Park Hyatt Zanzibar is the quintessential destination from which to experience the idyllic East African island of Zanzibar and embrace its rich culture, heritage and history. The hotel provides the ultimate haven among Stone Town's labyrinth of winding alleys, bustling markets, mosques and famed Zanzibari doors with magnificent, ornate wooden carvings. The town's key attractions are easily accessible by foot, including Forodhani Gardens, Old Fort, Old Dispensary, Peace Memorial Museum, Palace Museum and the House of Wonders. The hotel features 67 luxuriously appointed guest rooms, including 11 suites that seamlessly blend understated elegance, contemporary style, modern technology and regional accents. Park Hyatt Zanzibar offers a unique dining concept with a range of authentic culinary delights, rejuvenating holistic spa treatments at The Spa, an outdoor infinity pool and a fully-equipped fitness center.
Stay
The Royal Residence
Size – 4,300 sq ft Nightly rate – From $3,650
If it's peace and relaxation you're after, you can pamper yourself in this expansive three-bedroom residence with an additional separate room for your maid or security. The suite covers the entire top floor of the Park Hyatt Zanzibar's Unesco-appointed heritage building, Mambo Msiige. Revel in complete privacy and discretion that starts with a smooth, express check-in. The opulent rooms with understated colonial decor, contemporary furnishings and exquisite original art allow you to experience the finest of luxury. This suite enjoys the exclusivity of a private elevator, a fully equipped kitchen, a 12-seat dining room and personal concierge at your beck and call.
Explore
Luxury Dhow Cruise
Embark on the ancient, yet elegant 62-ft dhow, Sur, for a cruise on the Indian Ocean. Sail towards the magnificent sandbanks and wander around the boat's two decks, including a lower deck for optimum views, and an open-air upper deck to enjoy the breeze off the Indian Ocean. A beautiful patch of white sand surrounded by turquoise waters is the best place for guests to relax, and for water lovers to discover the marine beauty by snorkeling. Your experience can be customized to include activities such as spearfishing or a private massage treatment. As you sail back, dine on a mouthwatering choice of continental and Asian dishes or a barbecue washed down with a selection of juices and alcoholic beverages. Watch the sun set over the islands of the Zanzibar Archipelago as you drift along in the calm water, guided by ocean breezes. Witness the cerulean sky rapidly change color, embracing hues of rose and violet that spread over an amber canvas. Marvel at the illuminated water, dancing with gold shimmers, as it welcomes the sun's descent beneath the distant horizon. Travel back to the shore, accompanied by the quiet swoosh of the dhow's sail, lost in the kaleidoscope of an African sunset.
Contact
Denis Glibic, cluster director of sales & marketing, denis.glibic@hyatt.com, +255 785 230 230, hyatt.com