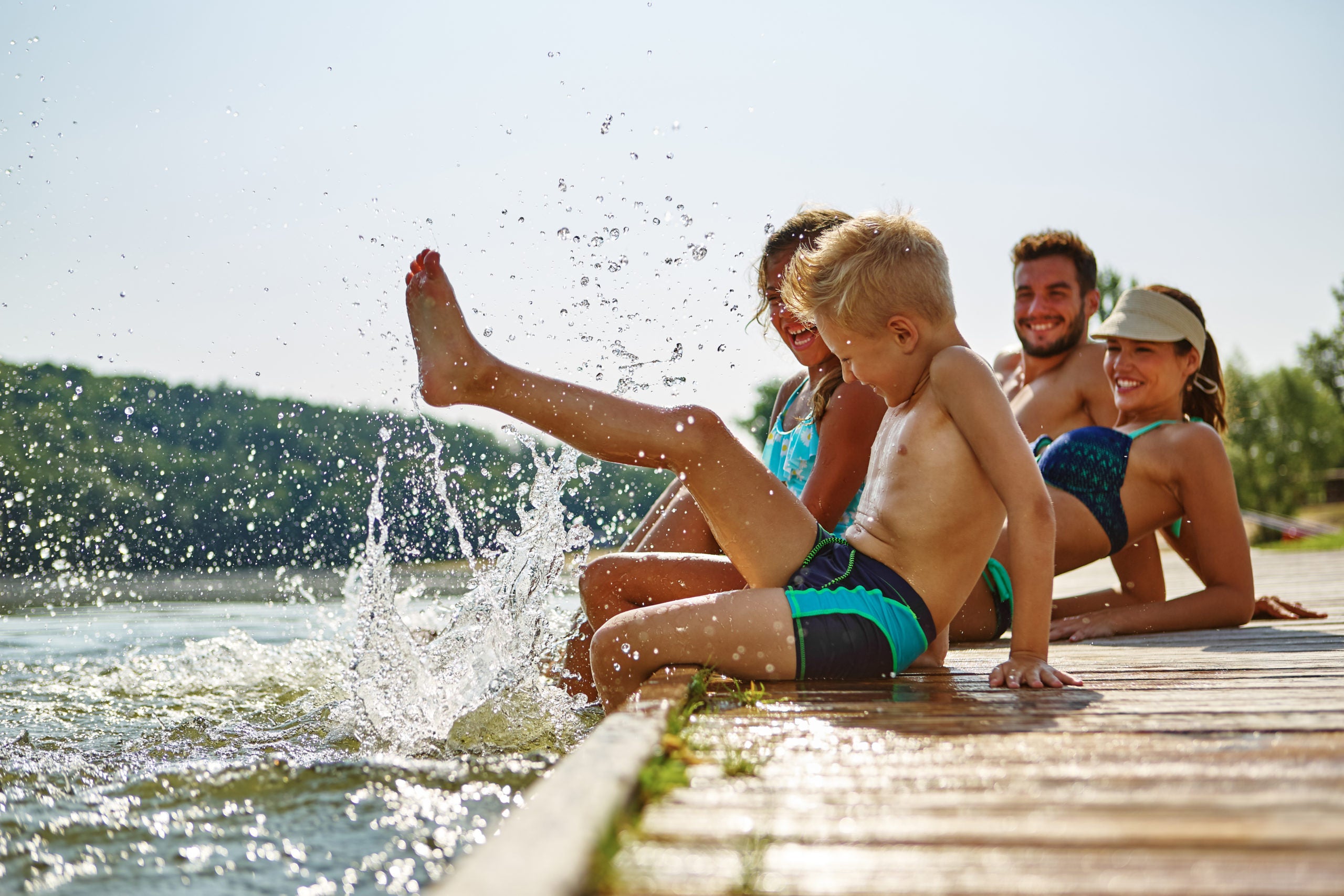 Jetting off to a new, exciting destination, or returning to a favorite resort is just what you need to get over the winter blues. But if you're going on a longer break, there are a few insurance implications to consider – both for your home and for the trip.
By Cathy Lloyd
On the home front
A holiday can be ruined if you come back to a burst water pipe or break-in. But think of the extra distress you could suffer if your insurer won't pay because your home was unoccupied for longer than the specified term in your household insurance policy.
Standard household policies generally cover up to 60 consecutive days for unoccupancy. Any longer than this, insurers tend to reduce the risks they will cover because the property is thought to be at greater risk of structural damage and theft. For instance, imagine how much worse the damage could be if a burst pipe remained undetected for a month.
Before you go, make sure your policy covers your home for the whole time you're away. If it doesn't, you may need to get a specific policy for unoccupied homes. The benefit of these is that you can generally get cover for the period you need, be that as little as three months, six months or up to a year.
Jonathan Cracknell, customer underwriting manager for Aviva, advises customers to talk to their insurer to check what they need if they're going away for a long time. "Aviva has a period of 60 days within our core policy and once that's been exceeded, customers will need to notify us if the property is going to be unoccupied for longer. We'll then need to understand the property and ensure the cover is adequate for the customer's needs." he says.
Several factors will affect the insurance costs, including the property value, its location, the length of cover needed, the reason for unoccupancy and its level of security.
If you're heading off for a long break, here are a few things you can do to help keep your property safe while you're away:
Make it seriously secure
Fit good quality locks, set timers for lights and make sure any alarms are in good working order. To deter burglars, you could possibly invest in CCTV. Smart security systems that links to your smartphone are now more widely available
Don't advertise that you're away
Redirect your post. A stack of mail building up is a sign that nobody is going into the property – just what an opportunistic thief is looking for. Also, ask a friend or neighbor if they could park their car outside or in the drive while you're away
Avoid burst water pipes
Insulate the water pipes or set the heating to frost setting during the colder months. This will help to reduce risks of burst water pipes
Ask somebody to inspect the property regularly
Along with gathering the post, ask a friend to check any outbuildings as well as locks and windows for signs of tampering
Remove valuables if possible
Ask a friend to keep any precious belongings safe, or put them in storage
Find out more about Aviva's household insurance.
Not all unoccupied home insurance policies offer the same levels of protection. Here's are the main essentials you need cover for:
– Storm, flood or fire damage
– Escape of water or oil
– Theft and/or attempted theft
– Vandalism
– Legal expenses
– Public liability insurance 
Up, up and away without the worry
Getting the right travel insurance for an extended break provides reassurance that you'll be covered if an unfortunate event happens during the trip. While you can't cover for every situation, it's wise to give your insurer an idea of your plans if you can.
Standard travel policies should cover medical expenses, cancellation and baggage, but longer-term insurance may include cover for any extra activities you might want to do. For example, if you're yearning to try something new, such as zip-lining or river rafting, read the policy's small print to check whether there are certain adventurous pursuits excluded. You don't want to find out your insurance doesn't cover you after you've been involved in an accident.
Make sure that the countries you're planning to visit aren't excluded from your policy. Some worldwide policies may exclude some countries – these are likely to be countries that the Foreign and Commonwealth Office believes to be dangerous. The best thing to do is to get advice from the insurer if in any doubt.
Also, tell your insurer about any medical conditions when you take out a travel insurance policy. Standard travel policies generally won't cover a serious pre-existing medical condition, but if you talk to your insurer, they may be able to find the right cover for you.
A longer trip will probably mean you'll be traveling with more baggage than usual or you could be carrying valuable high-tech equipment. If you are taking specialist gadgets or technology, check that these are covered under your policy.
Finally, make sure you have your insurer's emergency phone number to hand so that if you need to make a claim you can get in touch with them quickly and get the support you need.
Figuring it out – claims in numbers
The number of people in the UK claiming insurance and the amounts being paid out are on the rise, according to 2018 figures from the Association of British Insurers (ABI):
– Around 3,000 Brits require emergency treatment abroad every week
– The average medical claim on travel insurance surpassed £1,300 for the first time
– Overall the average claim reached £800 – the highest amount on record
– £145m was paid out for 167,000 cancellation claims, with the average claim also reaching a new high of £869
– 79,000 people were supported through the loss of baggage or money to the tune of £17m. That's an average of £214 per claim