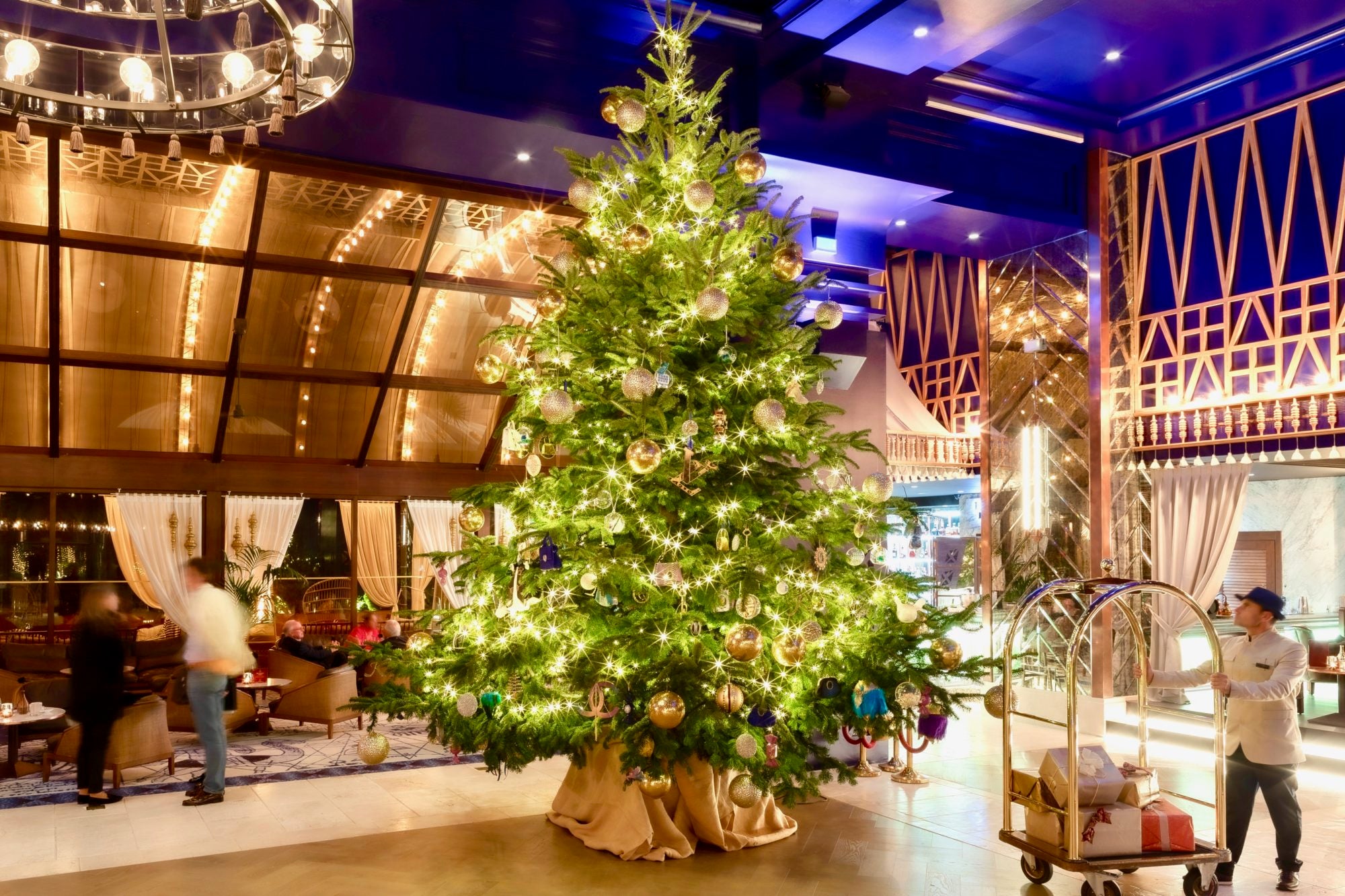 It may be a long way from the North Pole, but Kempinski Hotel Bahia is going over-the-top festive this year by installing the most expensive Christmas tree you are ever likely to see.
The luxury hotel, situated in Marbella, Spain, has partnered with celebrity designer Debbie Wingham to reveal a true showstopper: the world's most extravagant Christmas tree estimated to be worth $15.3m. The tree has accumulated its immense value through the inclusion of pink, red, white and black diamonds alongside edible treats and traditional decorations.
Guests were invited to the hotel's recently-refurbished lobby to see the tree unveiled by the esteemed Haute Couture designer Wingham and the hotel's general manager Axel Bethke.
Among the notable decorations are a 3crt pink diamond, 4crt sapphire, oval red diamonds, black and white diamonds, and a mixture of remastered, expertly upcycled jewelry from some familiar names such as Bulgari, Cartier, Van Cleef & Arpels and Chanel. All of the stones are flawlessly cut and ethically sourced. One of the most expensive ornaments is a 24-carat gold dollar bill embellished with 200crt diamonds. It is valued at $1.2m
Wingham, who called upon a large team of artisanal craftsmen, drew inspiration from the art-deco era. She took elements from several design icons from the era including the verdant feathers of a peacock (the chocolate peacocks were 3D-printed), perfume bottles and martini glasses.
There are, of course, a selection of traditional decorations like snowflakes, fairies, nutcrackers and beautifully decorated baubles. All have been carefully crafted from a mixture of fine materials including diamond dust and 24-carat gold. Some have also been masterfully crafted from natural treasures like emu and ostrich eggs.
The Christmas tree falls in line with one of Kempinski Hotel Bahia's over-the-top festive experiences, where guests are invited to indulge in a decadently curated cocktail dining experience by executive chef David Fernandez and take home a diamond valued at €2,000.
Taking place on December 28, the indulgent cocktail dinner with a twist will see guests sip on Perrier Jouet as they each have the chance to select a key and attempt to unlock a box containing the valuable treasure. Whoever's key fits the lock will take home the dazzling diamond.