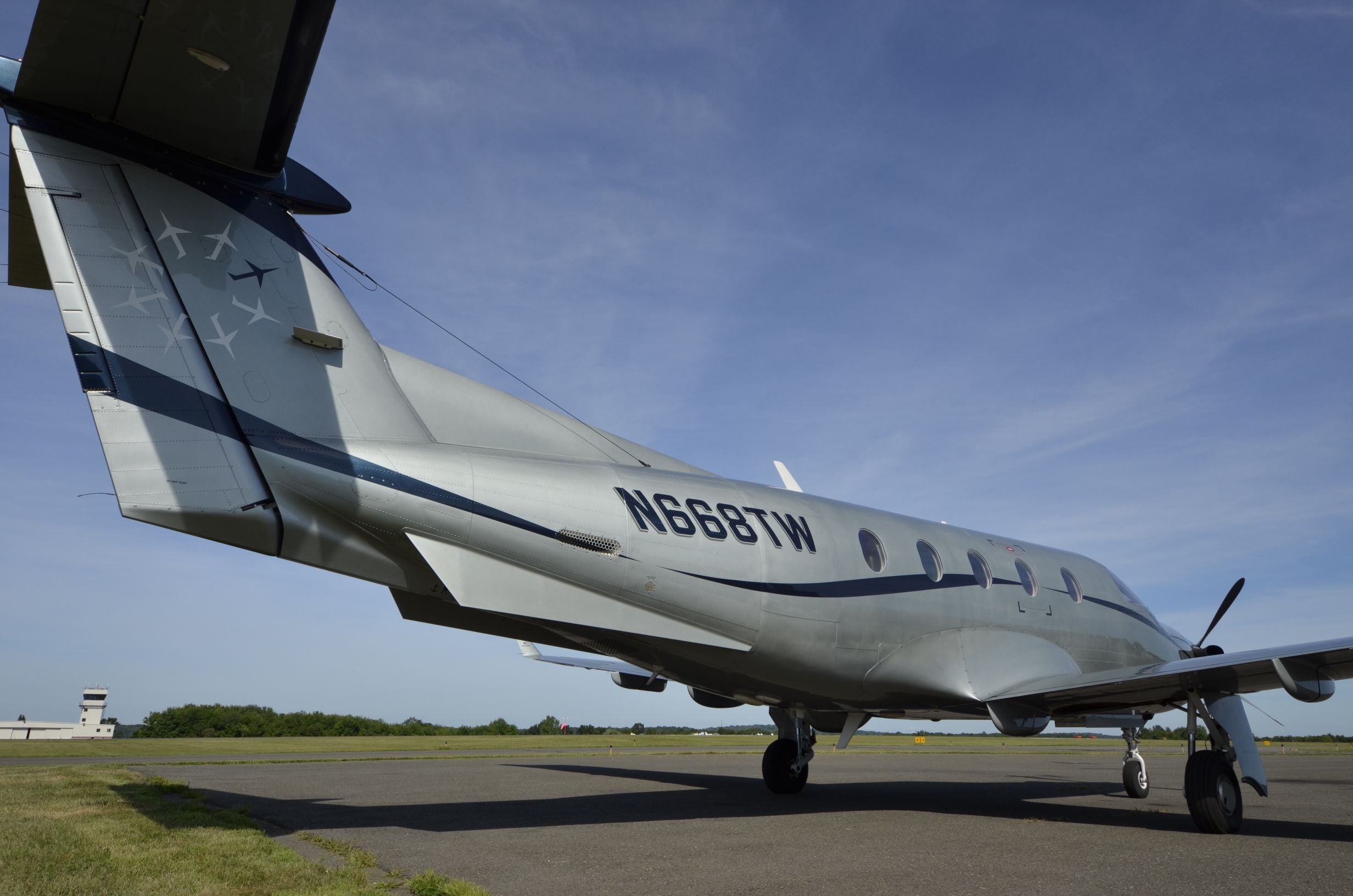 The Covid-19 pandemic has devastated the world and tragically impacted people and businesses across the globe. As our world looks to the future, the travel industry is creating solutions to put travelers at ease and using this time to implement innovative practices to make for a more seamless, convenient and meaningful experience.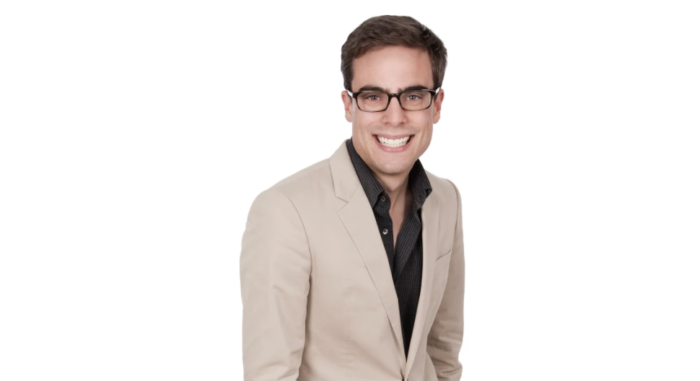 Adam Deflorian, CEO and founder of AZDS, a Denver-based hospitality technology and marketing firm, and luxury advisor to the world's top luxury brands (including Montage Hotels & Resorts, the Ritz London, The Breakers Palm Beach, Le Guanahani St Barth, Bürgenstock Resorts and Tradewind Aviation to name a few) spoke to Elite Traveler on the trends that will drive the luxury travel market. He also provides insight into what our new normal will look like in the coming months, and maps out some technological initiatives he and his company are working on for luxury brands in order to make the hotel experience more digitized, and thus, safer.
Tell us about your company, AZDS.
I founded AZDS 14 years ago, and we are a very narrow agency that works exclusively with ultra-luxury hospitality and private aviation brands. The core of our business is working with these hospitality brands and hotels and resorts. We do everything on the agency side from web development to digital marketing and content marketing. On our content side, what makes it unique is that we use a team of freelance writers in the specific destinations that we're focused on. 
A few years ago, we also launched a custom booking engine solution, which is software as a service product, where hotels come to us and lease this software from us for a monthly fee. The reason we came up with it was about five years ago when we started the ideation process, we looked at hotel booking engines and were so puzzled by the fact that hotels and hospitality is really the only industry left where the transactional experience happens on a third-party booking engine. When you go to Nordstrom or the Neiman Marcus website, the entire experience happens on their domain name and it's integrated. We just felt the experience, and the whole reason they are coming to the website, which is to get them to book, is being thrown into this third party and it didn't really make sense. Basically you click 'Reserve' and never leave the website. Not only does it increase and improve their conversion rates, but it provides the guests the expected experience they have these days when they're online. 
Tell us about the current state of the travel industry now from your perspective.
Right now, travel is obviously, for the most part, at a standstill. We're starting to see a little bit of an uptick in bookings, which is good. Of course, that little uptick is primarily local drive distance. What we're seeing on average, and we can see all this data because of our booking technology, is that most of the bookings that we are getting are at more rural resorts or more remote resorts. It makes sense because people want to get away from others. The resorts that have been doing well are those with good nature exposure, like beach and mountain resorts. [We are also seeing] the length of stay has been longer, which I thought was really interesting. So when people are driving somewhere, whether it be two hours or eight hours, they seem to be wanting to stay a little longer, which also makes sense.
How do you think the experience at hotels will change for travelers?
The future of the hotel experience once you arrive is going to have to change pretty significantly. In the past, we didn't really dabble into apps much because we felt for ultra-luxury small group hotels, it really didn't make a heck of a lot of sense because everyone wanted high-touch, very personalized service. Plus, if it's not a larger hotel organization, like Marriott, where you will stay at several during the year, generally speaking, you probably wouldn't download an app. That is obviously about to change. You're going to need mobile check-in on the app. We are working on building apps for clients where we can provide mobile check-in and check-out. Through this, another good thing is being able to control the in-room experience without touching anything. No one's going to want to pick up the telephone in the room, the remote control for the TV or the thermostat. You can assume it's been cleaned, but it just feels better to be able to do it from your mobile device. We think that app-based technology, if done right, which is what we're working on, will change the whole experience and make it better for guests even after Covid-19 recovery.
What are some of your predictions for the rest of 2020 as it relates to travel?
I think that we're going to start seeing an uptick in the early fall, where people are really going to be sick of sitting at home, especially with good weather. And we'll potentially consider a trip using air travel. I think we also will start to see a pretty significant increase in private jet travel. We work with a few providers that are taking people to more remote locations. There will be pent-up demand for travel, especially on the luxury side of things, which will help. But the hard part is, if hotels choose to only open partially, it's going to be tough to get people there. You go to a hotel because you want to feel the soul of what that hotel is and that it has a heartbeat and that it's fun and it's going to provide something different than at home. But if you come into a lobby that doesn't have a single person sitting in it and you have a restaurant that's not open, then you're not going to gain anything.
I think hoteliers really need to open with amenities, just socially distanced, and they have to figure out a way to still have some soul, some energy and some life, while doing it in a safe way. And there are going to be ways to do that. The sooner hotels can do that, the sooner travelers will begin to return.
What do you think travelers will want in terms of hotel experiences?
My opinion is that there will be a big demand for custom experiences that are socially distanced. If you're zip lining, hiking or snowshoeing, or if you're out paddle boarding, those are all activities you can do at a distance. Hotels are going to have to really come up with fresh, new experiences that are intriguing enough to get demand, but still provide safety. The markets that have good drive markets will do well because hopefully they'll be able to sustain on those people for the short-term until air travel resumes. 
As a luxury advisor, which hotel programs and businesses are you most impressed by?
I think Montage Hotels & Resorts is doing an amazing job with their #MontageAtHome initiative. It's not just a recipe for a cocktail, but they have spa mixes for scrubs, which makes you dream of being at their spas again. Hotels have also done a nice job engaging the whole family, particularly if you're a family destination, like through YouTube videos where a chef is cooking with their daughter and making their favorite recipe. I also like what a lot of wineries are doing with virtual tastings now on Zoom. It's a nice way to connect.
How has your role as a luxury advisor to hotels changed since the pandemic?
We guide our clients through the process, talking about ramp-up strategy and when things might be ready on the booking engine side. We talk about future wishlist and dream items they might want to have and start building them out for them. We're in a great place with our booking engine to be able to really capture data, look at trends and talk about when we're seeing upticks.
What are some ways people can support hotels from afar?
Most of our clients have set up employee relief funds. The industry is so decimated with so many layoffs, that whenever a company can do that, that is huge. We set up a few of those portals for clients. The other thing is buying gift cards. There's an idea that we will travel sometime soon, and our idea is to buy gift cards to our hotels so they'll have the cashflow to be able to serve you down the road. Some of our hotels have also turned their hotels temporarily into a workspace offering for $150/night. For example at Malibu Beach Inn, they've remained open through this entire thing and have a program where you can rent a room for the day to have a quiet place to work and take Zoom calls or anything else.
How do you expect luxury travel to change for the better?
Things will be more convenient through digital initiatives, like the apps. In the long-term, I think you're going to have better access to your room, to your automation within the room, like TVs, etc. I think service will improve because of that technology aspect, too. I also think that there will be a continued spike in private aviation for awhile. People still want to be able to go to further destinations but be able to do it in a safe way. The other things that we can all look forward to is everything being much cleaner. Everything's going to be sanitized regularly with so much frequency. And lastly, as a customer, since it's going to take a while for travel to really start coming back, I think that in full scale, people will be more valued as customers more than they ever were in the past and receive a more personalized experience.
For more information, visit azds.com