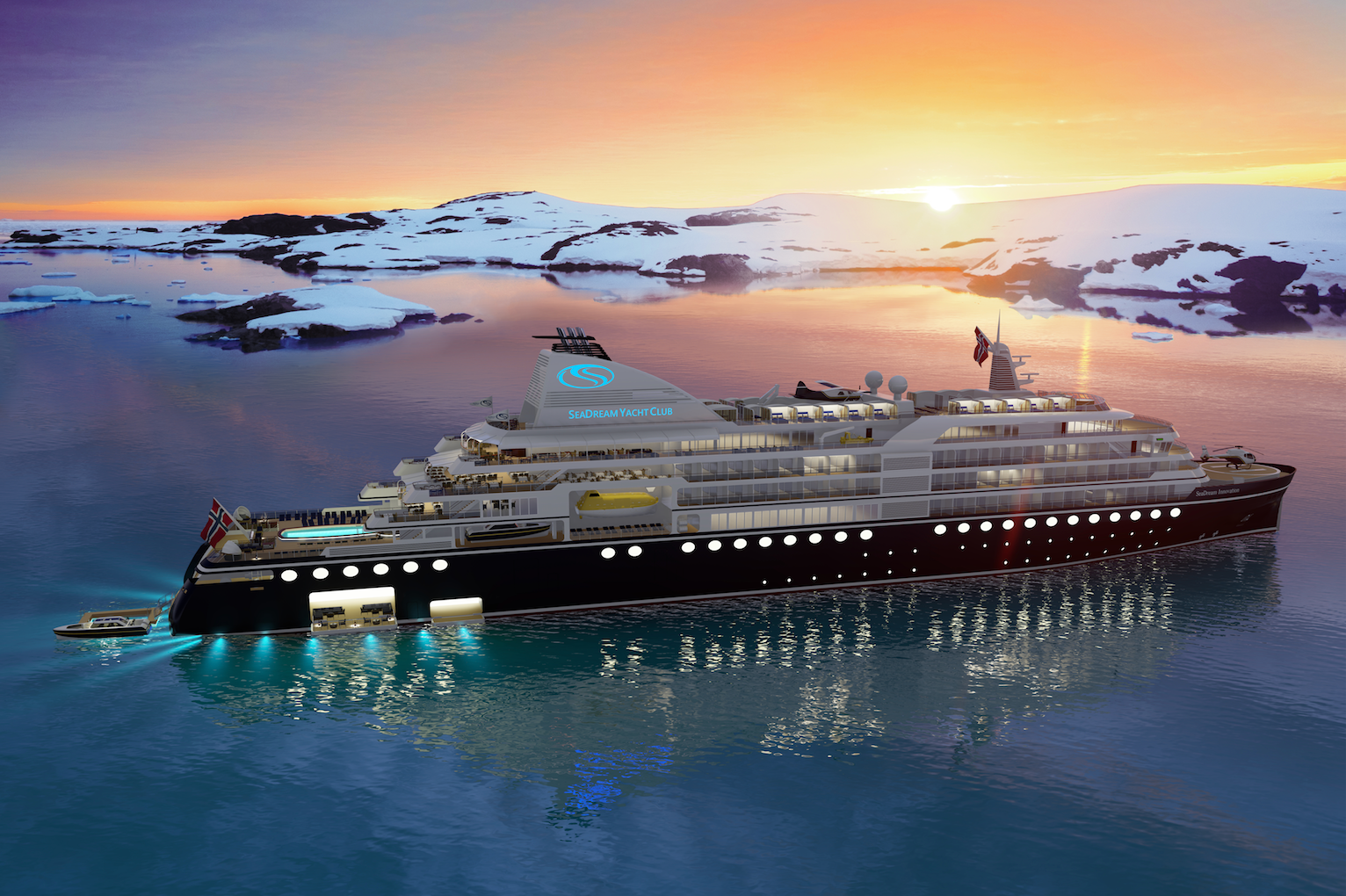 They say the third time's the charm, and apparently SeaDream Yacht Club believes in this. For the first time since its founding in 2001, the ultra-luxury cruise line is expanding by adding a third ship to its fleet in September 2021: SeaDream Innovation.
In her first year, Innovation will sail to every continent on a voyage that includes 200 ports in 49 countries to introduce the company's global yachting experiences.
"SeaDream Innovation is currently the most advanced megayacht being built," Atle Brynestad, founder, chairman and CEO of SeaDream, tells Elite Traveler. "We are excited to expand our fleet for the first time in the company's history, and continue to define luxury travel and build a vessel that has no limits."
This new ship, built by Damen Shipyards in Romania, is three times the size of the other ships in weight — 15,600 gross tons (gt) compared to SeaDream I and II at 4,300 gt each.
Despite her weight, the 508-ft ship (more akin to a megayacht than your average cruise ship) remains intimate — there are only 110 suites and she has the fleet's first-ever, one-to-one, guest-to-crew ratio.
Innovation will feature the same culinary excellence and luxe programming as her sister ships, including the impeccable service for which SeaDream is so revered, paired with fine dining, unique excursions and luxurious outdoor spaces, such as Balinese Dream Beds designed exclusively for sleeping under the stars.
Global voyages include the North and South Pole as well as Norway, Southeast Asia, Oceania and more, encouraging cruise guests to explore intimate corners of the globe through access to smaller ports that larger ships don't have.
Reservations are being accepted for Innovation's inaugural 70-day voyage from London to Ushuaia, Argentina. You will travel to Europe, the US and Caribbean, Central and South America (including Patagonia's Glacier Alley) and wrap up your journey in Antarctica.