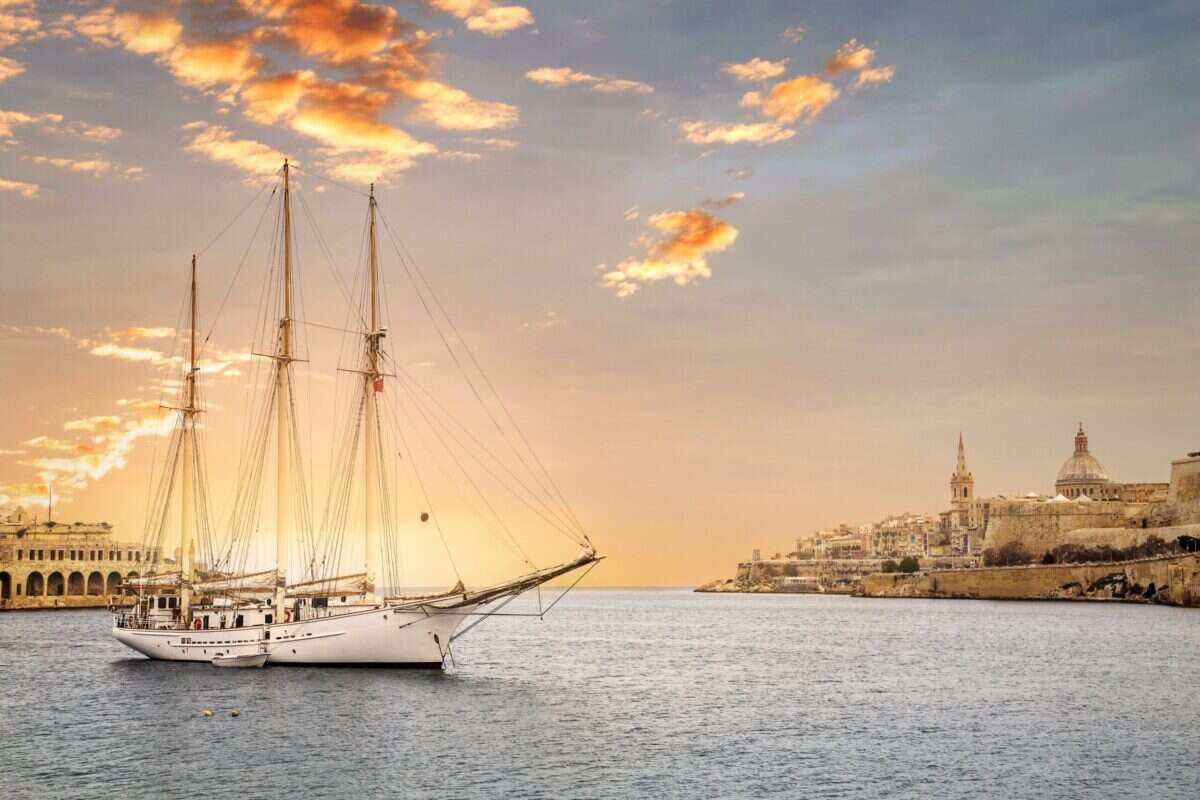 With its towering limestone cliffs, pristine sandy shores and shimmering azure waters, Malta guarantees an unforgettable beach vacation. But for those willing to tear themselves away from the sun loungers, the archipelago has so much more to offer. From sampling gourmet culinary delights to touring historic Unesco World Heritage Sites, there is something for everyone. In this quick travel guide, Elite Traveler takes a look at the diverse array of experiences to choose from in Malta.
History
Located in the heart of the Mediterranean Sea, the 7,000-year-old archipelago is home to some of the oldest buildings in Europe. The City of Valletta in the South Eastern region of the main island is well worth a visit. Built by the Knights of St John in the 1500s, the walled city (originally designed to keep the invading Turks out) is a Unesco World Heritage Site. Consider taking a private after-hours tour of St John's Co-Cathedral for a chance to see the building's breathtaking baroque interiors and the Caravaggio masterpieces on display.
Just a 15-minute drive from Valletta lies the village of Paola where you can visit the Hypogeum of Ħal Saflieni, an ancient burial ground dating back to 4000 BC, consisting of several interconnecting rock-cut chambers. And be sure to make a trip to Gozo (the second largest island in the archipelago) to see the Ggantija Temples, one of the oldest free-standing monuments in the world that pre-dates both Stonehenge and the Pyramids.
Dotted throughout both Valletta and Gozo is a diverse range of luxury accommodations. Continue soaking up Malta's rich history by opting to stay in a restored 16th century palazzo or historic farmhouse.
[See also: The Phoenicia, Floriana, Malta]
Gastronomy 
Food lovers will be pleased to hear Malta has plenty of culinary delights. Influenced by the Mediterranean, traditional Maltese cuisine draws heavily on local, seasonal produce. Head to the Marsaxlokk fish market where you'll find everything from Aljotta (fish soup) to red mullet, tuna and swordfish.
Other delicious dishes to look out for during your stay include Lampuki Pie (fish pie), traditional Rabbit Stew and Kapunata (the Maltese version of ratatouille). For those with a sweet tooth, the star of the show is undoubtedly kannoli (tubes of crispy fried pastry filled with ricotta and dipped in nuts).
The archipelago is home to an impressive collection of fine dining restaurants. This year, the Michelin Guide awarded a coveted star to rustic bistro, Bahia, located in the tiny village of Lija. Talented head chef Tyrone Mizzi uses quality, regional ingredients to create innovative dishes inspired by different periods of Maltese history.
The other restaurant to scoop a Michelin star this year is ION, a stylish establishment located in Valletta on the fourth floor of the luxurious Iniala Harbour House with stunning views of the Grand Harbour. Also drawing on the plentiful supply of seasonal produce available, highlights from head chef Andrew Borg's menu include Aged Kaluga caviar with Sicilian red prawn, ginger and crème cru, and Red snapper with coco bean, clams and chorizo.
Oenophiles may want to consider a tour and tasting at one of Malta's many renowned vineyards. The archipelago's distinctive indigenous grape varieties – Gellewza and Girgentina – can be sampled at the family-run Emmanuel Delicata winery near Valletta.
Sailing & Diving 
Thanks to its secluded coves, warm waters and steady winds, Malta is an ideal destination for sailing. Consider chartering a yacht to explore the idyllic islands with ease and head to the picturesque Blue Grotto on the south east coast for an afternoon of snorkeling.
Those with an adventurous side can also make the most of exploring the archipelago's dive sites and shipwrecks. One of the most popular diving spots is the famous Blue Hole in Gozo where a natural rock archway leads to a beautiful underwater limestone cave.
Experienced divers may want to visit Lantern Point at the south west point of Comino island, where you can choose to descend over 130 feet for the chance to see a variety of marine life including moray eels, scorpionfish and octopus.
[See also: An Interview With Paul Bugeja, CEO of the Malta Tourism Authority]