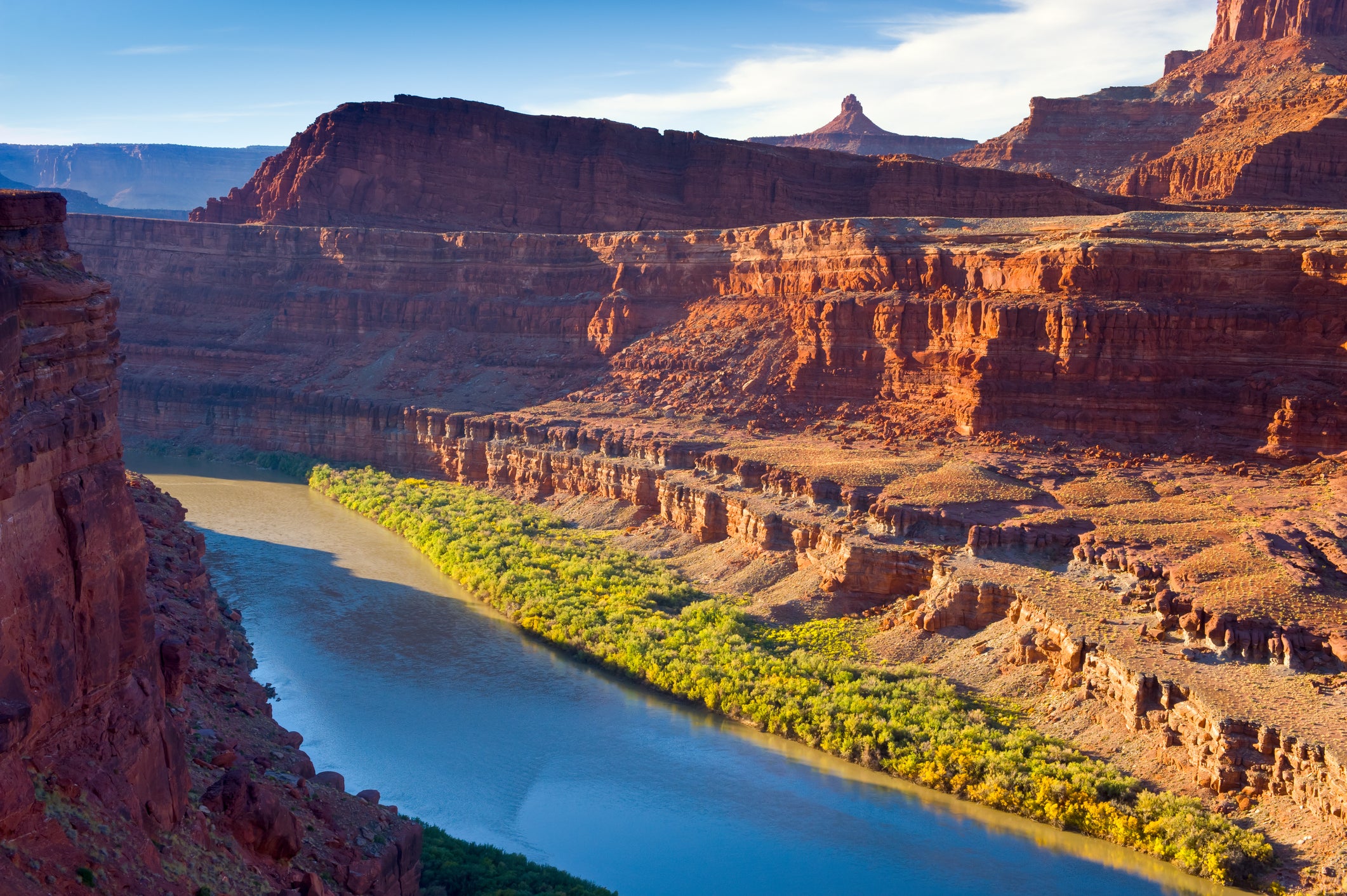 Luxury travel specialists Scott Dunn has introduced a new series of luxury US vacations as a growing number of Americans explore the possibility of traveling domestically in 2020 and beyond.
The Covid-19 pandemic has shut international travel down for much of 2020, but as we navigate our way out of the crisis there are expected to be some long-term changes to people's habits. One is that domestic tourism is likely to rise as consumers try to avoid the increased complications that come with crossing borders.
That effect is likely to be greatest in the US, where citizens benefit from a wide variety of spectacular destinations within their own borders. The luxury US vacations introduced by Scott Dunn are designed to show Americans the best of their own backyard from the lush coasts of New England to the sunbaked Southwest.
The North America itineraries for 2020 include scenic road trips to far-flung private accommodations, offering total privacy, enriching experiences and ample opportunity to reconnect with loved ones. Along the way, guests will stay in some of the country's top boutique hotels and the most remote cabins and ranches. They will also undertake intimate immersions in the great outdoors including private hikes in Big Sur, lunch with a Horse Whisperer in Grand Teton, and white water rafting in the remote reaches of Canyonlands National Park.
Each guest will also benefit from an unprecedented level of flexibility to offer peace of mind during the current situation, which could require short-notice changes and cancellation. The Scott Dunn 24/7 team will be on hand to manage itinerary logistics, make last-minute adjustments, and address unexpected changes. Additionally, guests who book a domestic trip with Scott Dunn can receive on loan a pair of Swarovski Optik CL Companion binoculars (valued at $1,366) to bring America's awe-inspiring vistas and elusive wildlife into focus.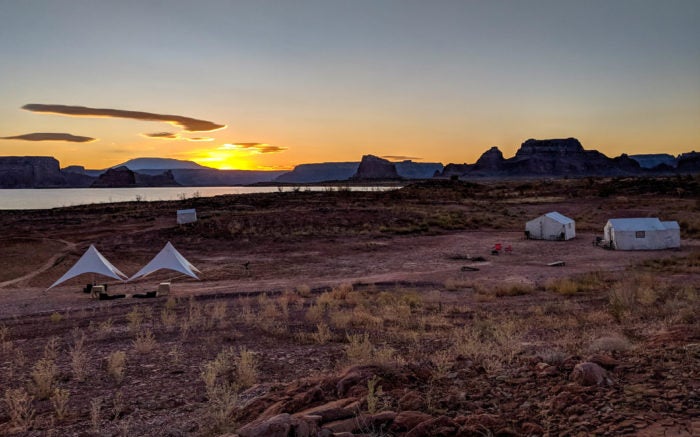 North American Itineraries by Scott Dunn
The Best of Northern California (Sonoma, Lake Tahoe, Yosemite, Monterey, and Carmel)
Explore the Golden State's jaw-dropping coastline, forested mountains and farm-fresh cuisine with this itinerary winding through Sonoma, Lake Tahoe, Yosemite, Monterey and Carmel. Embark on a private hike through Big Sur, explore the crystalline waters of Lake Tahoe on a private kayak expedition, dive into the rich marine waters of Monterey Bay with a private Eco-Raft Safari, and savor the flavors of Sonoma on a horseback ride along Bodega Bay ending with a private dinner on a secret beach.  Cap off the trip with the ultimate outdoor experience – an expert-guided conservation tour through Yosemite National Park. Throughout the trip, stay at the region's best small hotels, including the Farmhouse Inn in Sonoma, Carmel Valley Ranch, the Ritz-Carlton Lake Tahoe, and rustic-chic cabins at The Redwoods in Yosemite. Nine-night trip from $7,900 low season ($9,000 high season).
The Wonders of Coastal New England (Rhode Island, Cape Cod, Maine)
American history is on full display with this east coast journey. Chart a course along the Atlantic coastline and experience some of most charming and storied towns in North America, along with diverse wildlife and heart-stopping natural views. Inland hills give way to thickly forested mountains, wild granite coastal cliffs, and the soft windswept dunes. Explore the history and character of New England on an antique sailing charter, 'flightsee' on a biplane tour of Acadia National Park, and set aboard a private lobstering vessel for an adventurous ride along the coast. Then, take a private tour of Acadia National Park, filled with woodlands, rocky beaches and granite peaks formed by ancient glaciers. Scott Dunn can also arrange several specialized experiences, from private dinners along Cape Cod's National Seashore to a Maine Lobster Dinner with views of charming lighthouses and friendly wildlife in Warren State Park. Along the way, you'll stay at the region's most charming inns and hotels, including the Ocean House at Watch Hill in Rhode Island, Chatham Bars Inn in Cape Cod, and Maine's Cliff House and White Barn Inn. Nine-night trip from $7,500 low season ($8,900 high season).
Montana Discovery (Montana & Wyoming)
The American West is a feast for the senses. Home to more than 40 national parks and state forests, Montana and Wyoming are must-see destinations for wildlife aficionados and outdoor enthusiasts of all ages. Start in Montana, where big open skies reach as far as the eye can see, while granite mountains loom over grassy plains lined with blue ribbon streams. Then head south toward Wyoming, where the Grand Tetons pierce the sky above the serene Jackson Hole Valley, and old west storefronts mix with top ski resorts and ranches. Along the way, you will enjoy several private experiences, including a full day tour of Yellowstone, horse riding in Jackson Hole, a special lunch with the horse whisperer in Grand Teton, a private boat tour to see the far reaches of Glacier National Park, home to bears, beavers, bald eagles, big horn sheep, mountain goats, mountain lions, elk, and more. Stay at the region's best hotels, including The Ranch at Rock Creek in Montana, Sage Lodge in Montana, and Amangani in Wyoming. Nine-night trip from $8,800 low season ($13,500 high season).
[See also: Top Suites in the World – Taupo, Caldera House]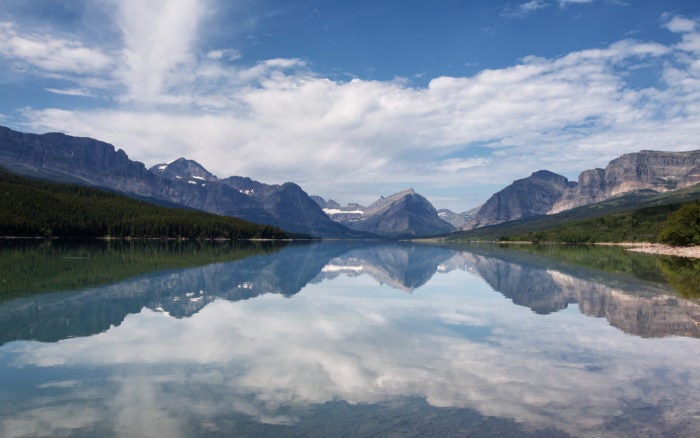 Southwest National Parks Odyssey (Sedona, Lake Powell, Springdale, Moab)
America's southwest is home to the nation's most stunning and diverse national parks, from the moonscape of Moab to the painted desert of Sedona and the red cliffs of Zion National Park. On this journey, you'll find wellness and vitality in Sedona, home to several energy vortexes and the beautiful Red Rock State Park. Set out on a luxury houseboat tour on the clear waters of Lake Powell in the Glen Canyon National Recreation Area, a sprawling protected park encompassing 1.25 million acres of natural and historic wonders, including Horseshoe Bend, Navajo Bridge and Defiance House. Take a private whitewater rafting tour on the Colorado River in a remote section of  Canyonlands National Park reachable only by plane, embark on private slot canyon tours through Utah's backcountry, and trace the ancient footsteps of Native Americans and the pioneers who followed amidst the soaring red cliffs of Zion National Park. Throughout the journey, you'll stay at some of the most stunning properties in the Southwest, including Enchantment Resort & Spa in Sedona, Amangiri in Utah, Cable Mountain Lodge in Zion, and Sorrel River Ranch in Moab. Eight-night trip from $9,200 low season ($12,200 high season).
Images: ©Scott Dunn