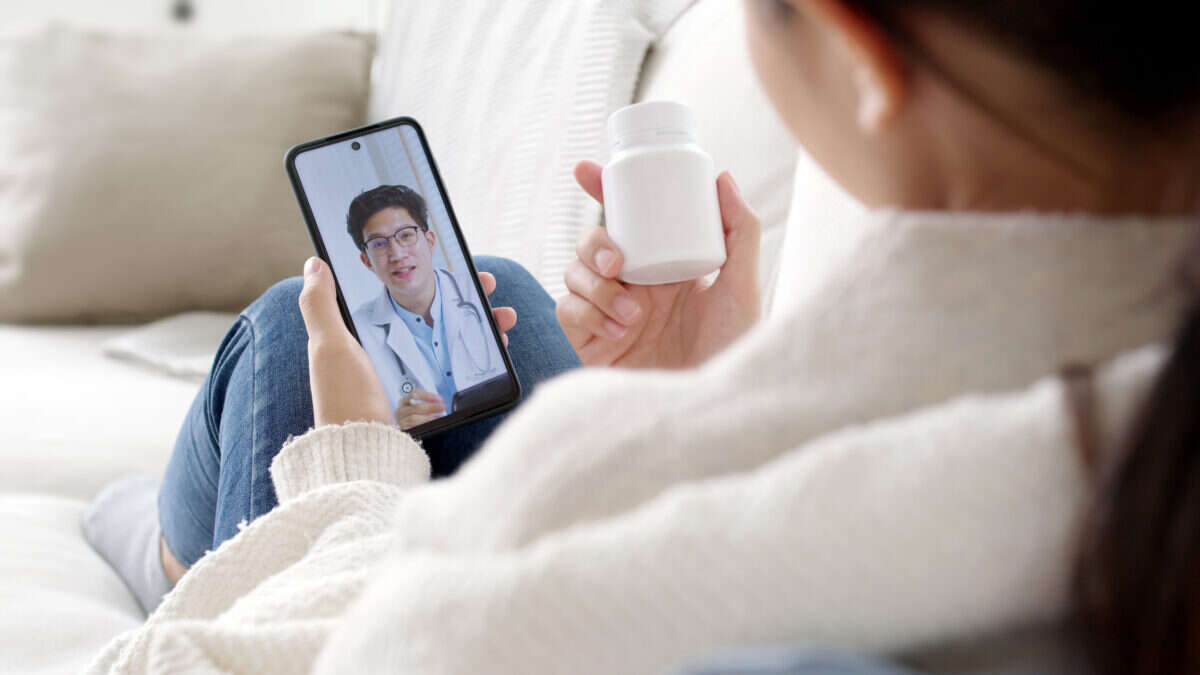 It feels as though the pandemic is finally winding down and business travel is back on the menu. After so long, even the most seasoned jet setters may be feeling a little rusty and in need of a helping hand.
It is no surprise that so much has changed in the last two years; rules and regulations are different depending on where you are going. Many countries and destinations still require a negative Covid-19 test and/or proof of vaccination. For those re-finding their feet in the world of business travel, it feels like a narrow path to tread.
CENTRED is an invite-only app for like-minded wellness aficionados that streamlines health requirements when they are on the move. Whether it is a short hall or transatlantic flight, the CENTRED app is designed to act as a reliable, one-stop-shop for all things wellbeing.
If you're looking for a quick trip to clear your head, a spa or yoga session to wash away the stress, or a hotel to get the best night's sleep of your life, the CENTRED app is the place to go. It even has a secure and HIPAA-compliant portal that stores your vaccination status and Covid-19 tests all in one place.
Among the numerous features, information and discounted prices for its invite-only members, CENTRED also offers a Tele-health service. That means no matter where you are in the world you can book a video consultation with an accredited doctor and keep your health needs on track.
[Elite Traveler readers can gain free and exclusive access to CENTRED using the invite code ETVVIP]
What is Tele-health and why do you need it?
In short, tele-health is the distribution and digitization of health services. Gone are the times when you had to book to see your local doctor and sit in a waiting room just to get a prescription.
Over the last two years, we have all learned to incorporate video conferencing technology into our work and personal lives. Now life is getting back on track, it makes sense to use that technology we have all become so familiar with to make the inconvenient moments in our lives that bit easier.
Using tele-health, you can do all of that on the move, keeping interruption to your business and personal life to a minimum.
[Elite Traveler readers can gain free and exclusive access to CENTRED using the invite code ETVVIP]
With tele-health via the CENTRED app, you can quickly get prescription refills, a bill of clean health or even sick notes, on the move — sent directly to your inbox or local pharmacy.
It's the perfect solution for the mobile individual – someone who would often overlook their health and wellbeing just to stay on top of their professional life.
Even today, as life returns to some level of normality, the opportunity to see a doctor face to face has become more difficult. Waiting times are still high and many of us can't afford to put our working life on hold just to go for a routine appointment.
Tele-health means these routine appointments can be done anywhere in the world. From the tranquil waters of Lake Como to the bustling streets of Bangkok, you're able to access a qualified, licensed doctor 24 hours a day. Every healthcare professional working with CENTRED Health is registered with the General Medical Council (GMC) or Faculty of Physician Associates (FPA).
[See more: How CENTRED Can Transform Your Next Business Trip]
How it works
You don't have to worry about your current health insurance or provider as this is considered a totally separate entity. If you require an appointment, you simply open the CENTRED app and click on the section marked 'Tele-health'. From there, it is easy to book a 30-minute consultation with a registered Western doctor at a cost of $59.
There are no complicated contracts. You will not find yourself locked into an expensive healthcare program you don't fully understand. You simply book and pay for an appointment on an individual basis. It's exactly like booking a class at the gym or tickets for a train journey.
Tele-health via the CENTRED app is the ideal, on-the-go healthcare solution for any modern business professional who wants to keep on top of their health and wellbeing.
CENTRED is available on the App Store and Android today! Elite Traveler readers can gain free and exclusive access to CENTRED using the invite code ETVVIP. Visit centred-wellness.com/app for more information.