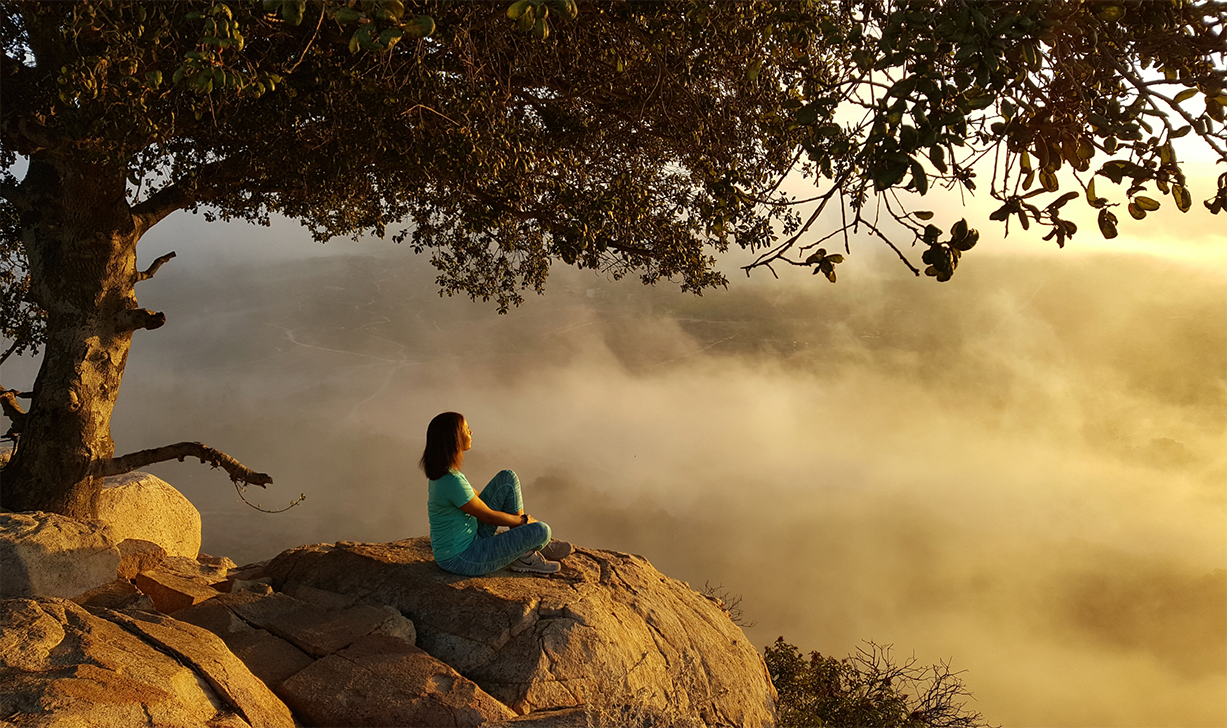 The festive season is for eating, drinking and being ever so merry. Catching up with loved ones, watching movies and (hopefully) switching off from work makes it the most wonderful time of the year.
While there is certainly no reason to feel ashamed about enjoying yourself, the New Year is when most of us feel a little overindulged after one too many glasses of champagne and decide to go on a health kick: Enter the wellness retreat.
But health kicks don't have to be a chore — pick a wellness retreat or spa in a beautiful location and it becomes a breeze. Read on for the best places to up your wellness game in 2020.
Rancho La Puerta
Baja California, Mexico
Rancho La Puerta's location amongst the scenic mountains of Baja California make it a dreamy spot for a wellness retreat. Think sunrise hikes and plenty of outdoor activities. It was first opened in 1940 and is celebrating its 80th anniversary this year. Deborah Szekely, who first opened the ranch with her husband, still gives weekly lectures to guests and lives an active lifestyle at 92 years old — a true testament to the ranch's wellness philosophy. There is so much to do and something to suit everyone with over 50 fitness classes a day (including HIIT, kickboxing, aerial yoga, salsa and Hydro-Fit), workshops, lectures and presentations from guest speakers, and cooking classes.
rancholapuerta.com
Lefay Resort & Spa Dolomiti
Pinzolo, Italy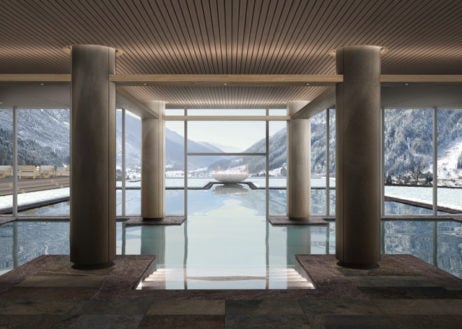 The setting of this Lefay Resort is utterly breath taking. It sits right amongst the famous Dolomites Mountains and those views are more than enough to soothe your soul. The all-suite resort opened last fall, just in time for ski season (although it is just as spectacular in summer). The spa is enormous at almost 54,000 sq ft and is a haven for any water therapy enthusiasts: an indoor and outdoor swimming pool, indoor sports poo, saltwater magnesium whirlpool, heated saltwater lake, ice pool, Kneipp path and an ice waterfall. The spa also has nine saunas with varying degrees of heat and humidity as well as a salt grotto. There is a huge menu of treatments, too, including medical options, physiotherapy, osteopathy and non-invasive skincare.
dolomiti.lefayresorts.com
MasQi The Energy House
Alicante, Spain

Set between Alicante and Mariola, MasQi The Energy House is a gorgeous home-away-from-home. It is housed in a 19th-century farmhouse and has just eight guestrooms. The house caters to longer stays, such as the "21 days to change your life" program, but shorter breaks are available too for a quick reboot — the deep clean detox retreat can be anywhere from four to 21 nights. Budding yogis will adore the yoga wellness retreats: Yoga is practiced in a futuristic-looking dome situated on the edge of the forest. The cuisine is macrobiotic (which is the Asian yin-yang philosophy of finding balance) and will leave you feeling energised and refreshed.
masqi.es
Vivamayr
Altausse, Austria
When one of the most popular treatments is called the 'cure,' and is the go-to for model Karlie Kloss, you know you're in for a treat. Vivamayr, a sleek lodge in the Austrian Alps that overlooks Lake Altausse is world renowned for its hard-core detoxes, strict diet plans and chewing techniques (really). Not for the faint hearted but for those who want a serious overhaul, the clinic offers medical treatments, water, movement and oxygen therapies, as well as lab infusions. Each program is custom and is created following an in-depth examination.
vivamayr.com
Monkey Island Estate
Bray, Berkshire, England
When all else fails, head to Monkey Island Estate. Just an hour outside London, the historic estate is all quintessentially English with blossoming meadows, resident ducks and chickens, and encircled by the River Thames. Moored in that very river is the estate's 'floating' spa. Housed in a restored barge, it has three treatment rooms and — importantly — a bar. This is because many of the treatments incorporate booze (the monks who used to reside at the estate swore by it) so you can expect a few pre-treatment, chest-warming shots knowing that it is for medicinal purpose and is absolutely not breaking your resolve.
monkeyislandestate.co.uk