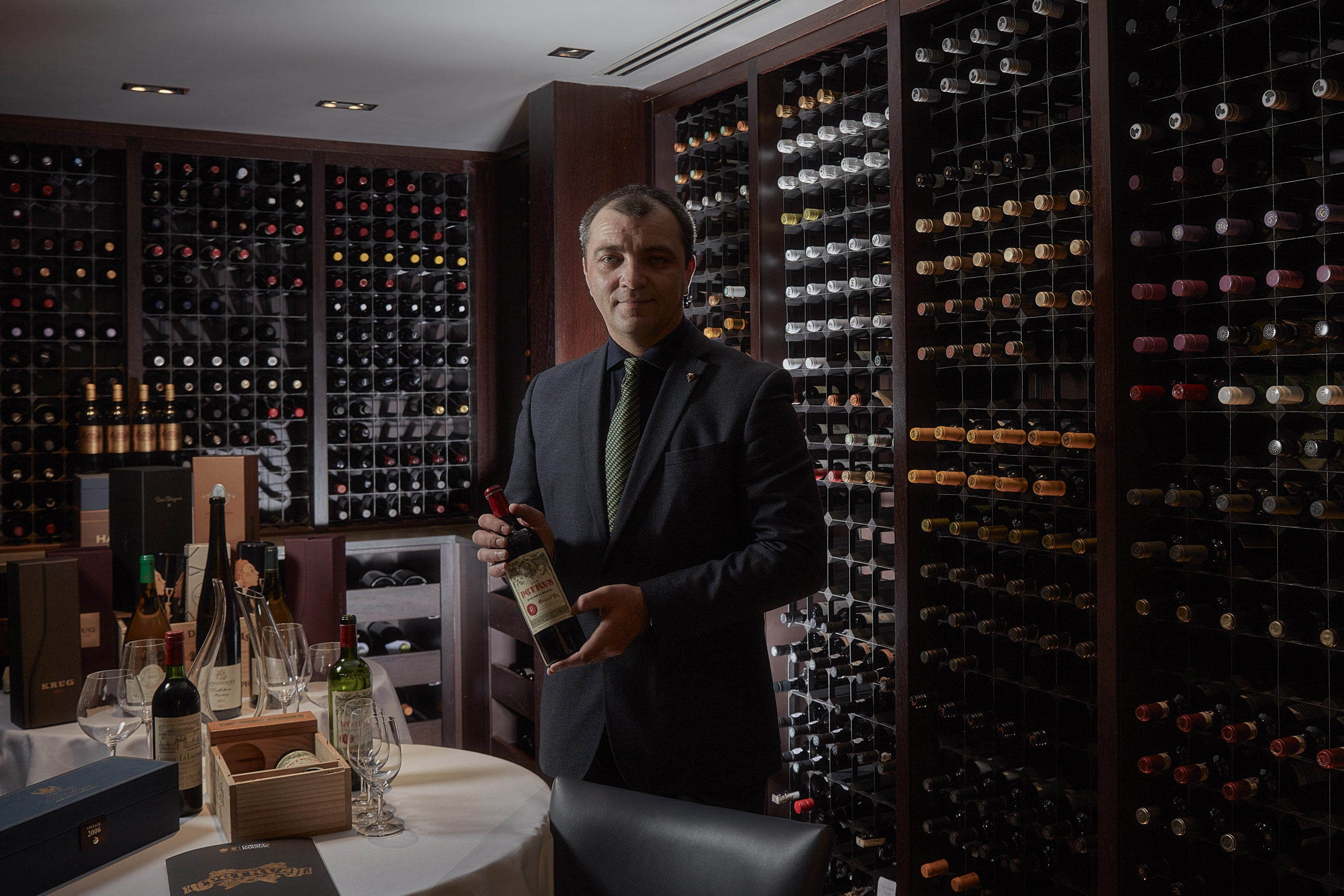 The Samling, a luxury boutique hotel in the heart of England's Lake District, has long been a place for lovers of food and drink. Its fine dining restaurant offers the very best of Cumbrian fare while its wine cellar contains some of the most coveted vintages in the world.
In 2019, it was awarded the maximum three stars by the World of Fine Wine Magazine, putting it on a platform with some of the most esteemed restaurants and hotels in the world.
To celebrate the award, Elite Traveler asked sommelier Robert Patla to select his three favorite bottles from the vast wine cellar at The Samling.
Hill Of Grace, Henschke, Australia
What a beautiful name, and what a beautiful wine.
Alongside Grange from Penfolds, this is the most iconic and desired of Australian wines. The difference is that the Henschke family still own and run their winery with fifth-generation Stephen Henschke as the winemaker.
Hill of Grace is an eight-hectare plot of Shiraz and was first created as a single vineyard wine by Stephen's father, Cyril, back in 1958. It quickly became highly prized by wine lovers around the world and has established its reputation as an extraordinary example of old vine Shiraz. It really is a shining light of the high quality, handcrafted wines the Henschke family can produce and is farmed following biodynamic principles.
Rich and alluring aromas of blackberry, blueberry, and dark plum, it is rich intense and multi-layered with a long and lingering finish. A world-class wine to complement the finest of foods.
Sine Qua Non, California
Without which there is nothing.
A Californian legend with a reputation of the highest order, Sine Qua Non was established in 1994 by Manfred and Elaine Krankl. They have long-standing relationships with the best growers in the valley. The pair constantly tweak and experiment with the different blends, but they base their activities on the classic Rhone varieties of Syrah, Grenache and Carignan. Tiny quantities and high demand ensure that this wine is hard to track down but, trust me, the effort is immediately justified once you open a bottle.
Dark, powerful and exotic but with that stamp of elegance and poise one only experiences with the very best of wines.
Batard Montrachet, Domaine Leflaive, Burgundy, France
The most beautiful of Burgundy wines.
The Batard Montrachet is from one of the most hallowed patches of real estate in the wine world – a few hectares of soil in eastern France where the angle of the slope perfectly catches the last delicate rays of sun on a summer's evening. This ripens the carefully-cosseted Chardonnay grapes perfectly and they respond by giving back the most magnificent expression of white wine, in my view the best in the world. It is almost impossible to put into words what it is like to drink this wine. I have found it to be almost a spiritual experience and one I cannot recommend highly enough.