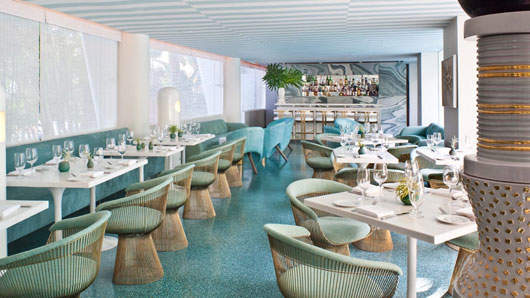 Beverly Hills, California—Reported by Elite Traveler, the private jet lifestyle magazine
As everyone by now knows, December 21, 2012 marks the end of the Mayan Calendar and, as many believe, the end of the world. While many doomsdayers might choose to spend their supposed "final hours" hunkered down in a can food-lined basement bunker, Avalon Beverly Hills is give everyone else to opportunity to celebrate the dawn of a new era.
Whatever the case may be—whether looking to commemorate a new beginning or simply go out in style—Avalon Beverly Hills special overnight rates and progressive dinner menu is sure to be an unforgettable experience for a group of four couples looking to indulge in their "final hours" of either December 21 or existence.
At $950/couple ($3,800 total), Oliverio restaurant will offer a decadent menu teeming with fresh seafood, black Italian truffles and Colorado lamb chops. The couples in your group can also enjoy Avalon's sumptuous accommodations at the conclusion of their meal.
Why sit in and wait for the world to end? Get out and enjoy it while you can with Avalon Beverly Hills.