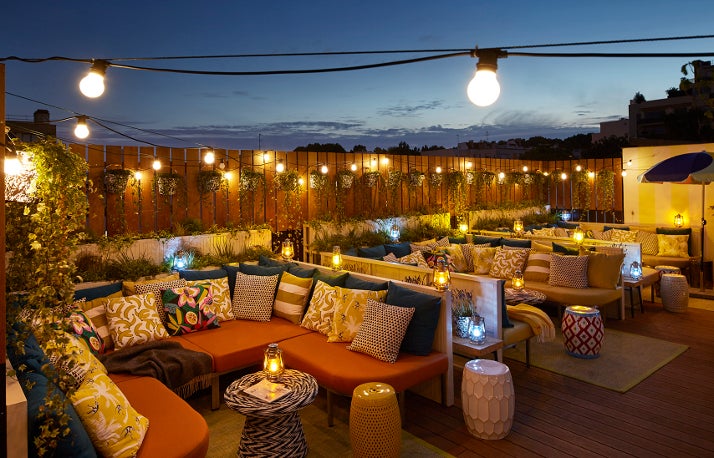 With a drink firmly in hand, take in the City of Lights from above with our selection of the best rooftop bars in Paris.
Terrasse de l'hôtel Raphael
With an uninterrupted view of the Eiffel Tower on one side and the Arc de Triomphe on the other, The Raphael Terrace is one of the best bars in Paris and the perfect location to take in Paris's most iconic monuments. We recommend the signature Raphael cocktail — a delicious mix of strawberry puree, manzana verde, lime and Perrier-Jouët Grand Brut champagne.
Déli-Cieux at Printemps
No trip to Paris is complete without visiting famed department store, Printemps. Take a post-spree break at Déli-Cieux, the rooftop bar situated on the ninth floor. The central location means spectacular panoramic views of Paris, including the Eiffel Tower, L'Opera and the Sacré-Coeur.
Café Georges
Trek to the top of the Georges Pompidou Center and you'll be rewarded with some of the best views in Paris. From the open-air terrace you'll see the Eiffel Tower, the Louvre, the Sacré-Coeur, the Grand Palais, Notre-Dame and the Panthéon. Marvel at the sights as you tuck in to whipped avocado and king crab, "extraordinary snail" and Petrossian alverta royal caviar.
http://restaurantgeorgesparis.com/fr/
Mama Shelter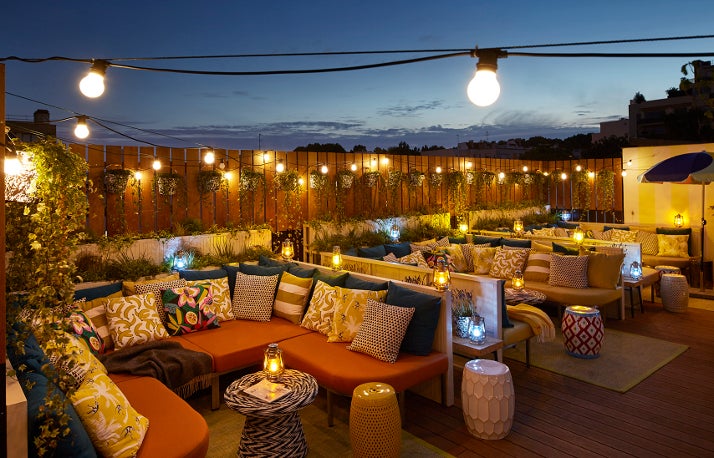 Offering "the sky without limit," this rooftop bar is located on the seventh floor of the cool Mama Shelter hotel. The funky decor, hammocks and ping-pong tables make this bar a favorite of the Parisian in-crowd — Vogue (Paris edition) dubbed it the best rooftop in Paris in 2017. Order a Mama Mia cocktail and watch the sunset.
https://www.mamashelter.com/en/paris
Bar le Perchoir
Even with an unmarked street entrance, lines for this rooftop bar often snake out of the front door. But, when you do make it up to the seventh floor, the views from the terrace are worth the wait — take in the Sacré-Coeur with the cocktail of the day, or an imported bottled beer from the Czech Republic.