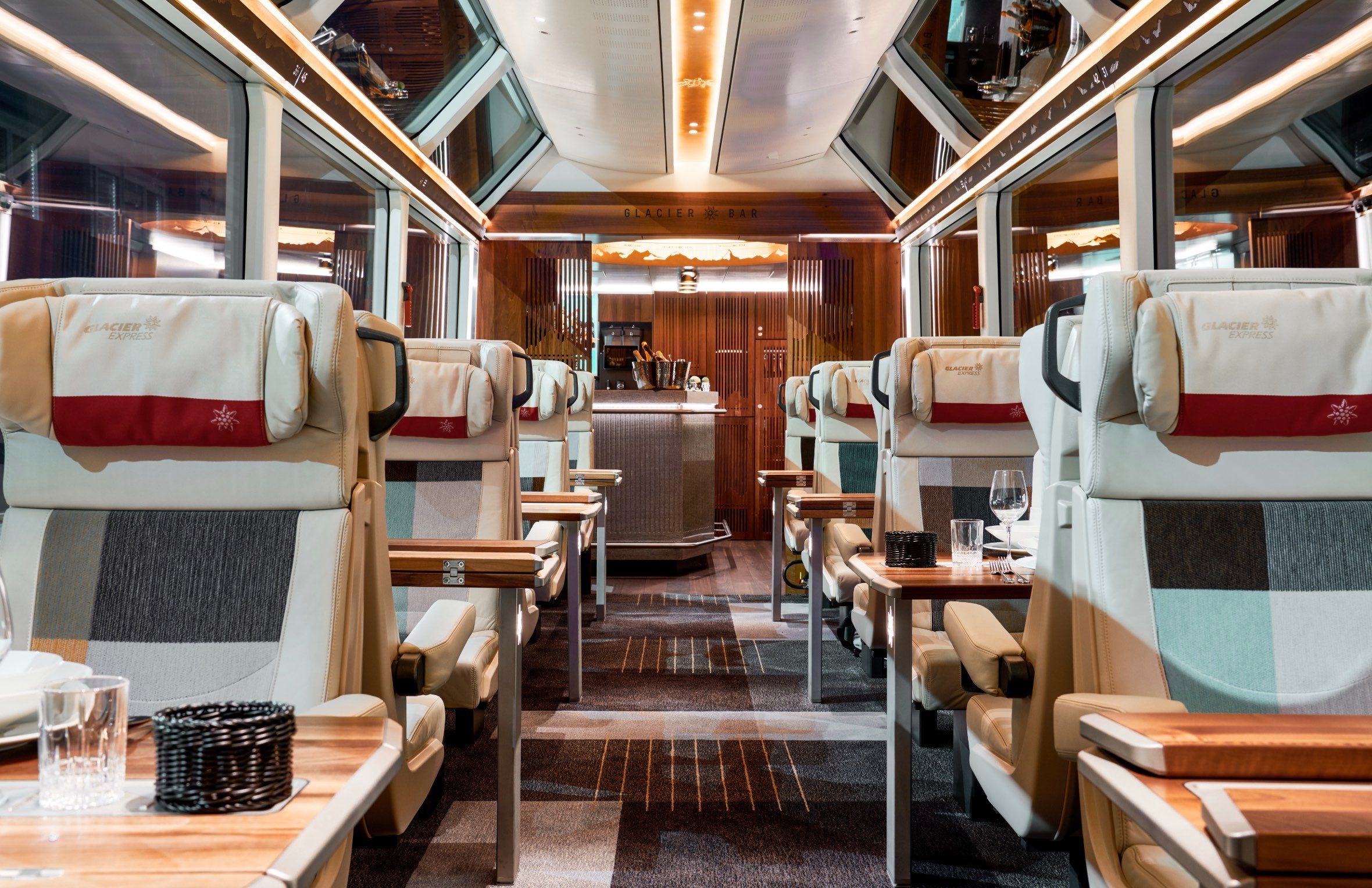 One of the most prestigious ski resorts in the world, Carlton Hotel St Moritz is now offering an exclusive Swiss experience aboard the Glacier Express via a train journey that allows you to see the natural grandeur of Switzerland from the comfort of a private, luxury cabin.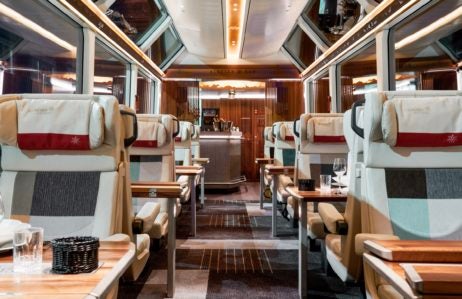 In this experience, with the purchase of an Excellence Class ticket, you'll receive a night's stay in the five-star property. This experience is not to be missed: You'll spend the eight-hour-long journey to Zermatt (each passenger will get a window seat and sumptuous lounge seating) in the brand-new premium carriages which debuted the beginning of this month. Dubbed the "slowest express train in the world," the train passes through the UNESCO World Heritage Albula Line, the Rhine Gorge (a steep canyon) and over the Oberalp Pass measuring more than 6,660 ft above sea level. The beauty is unparalleled, as are the amenities on board: an aperitif followed by a regionally inspired five-course menu with an impressive wine list and access to the Glacier Bar. Once you arrive in Zermatt, you have the option of spending the night.
Back at the Carlton, each guest will have a personal butler, 24-hour Bentley car service and views of the Lake of St Mortiz. There's plenty to do, eat and see here in this sublime alpine location.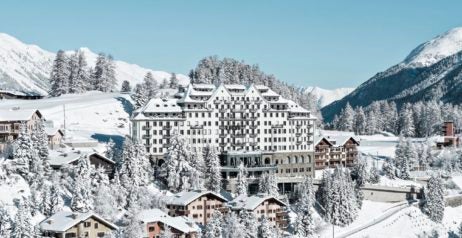 From $2,490 for two one-way tickets on the Glacier Express Excellence Class and a one-night stay at the Carlton Hotel St Moritz. For more information, visit carlton-stmoritz.ch or glacierexpress.ch