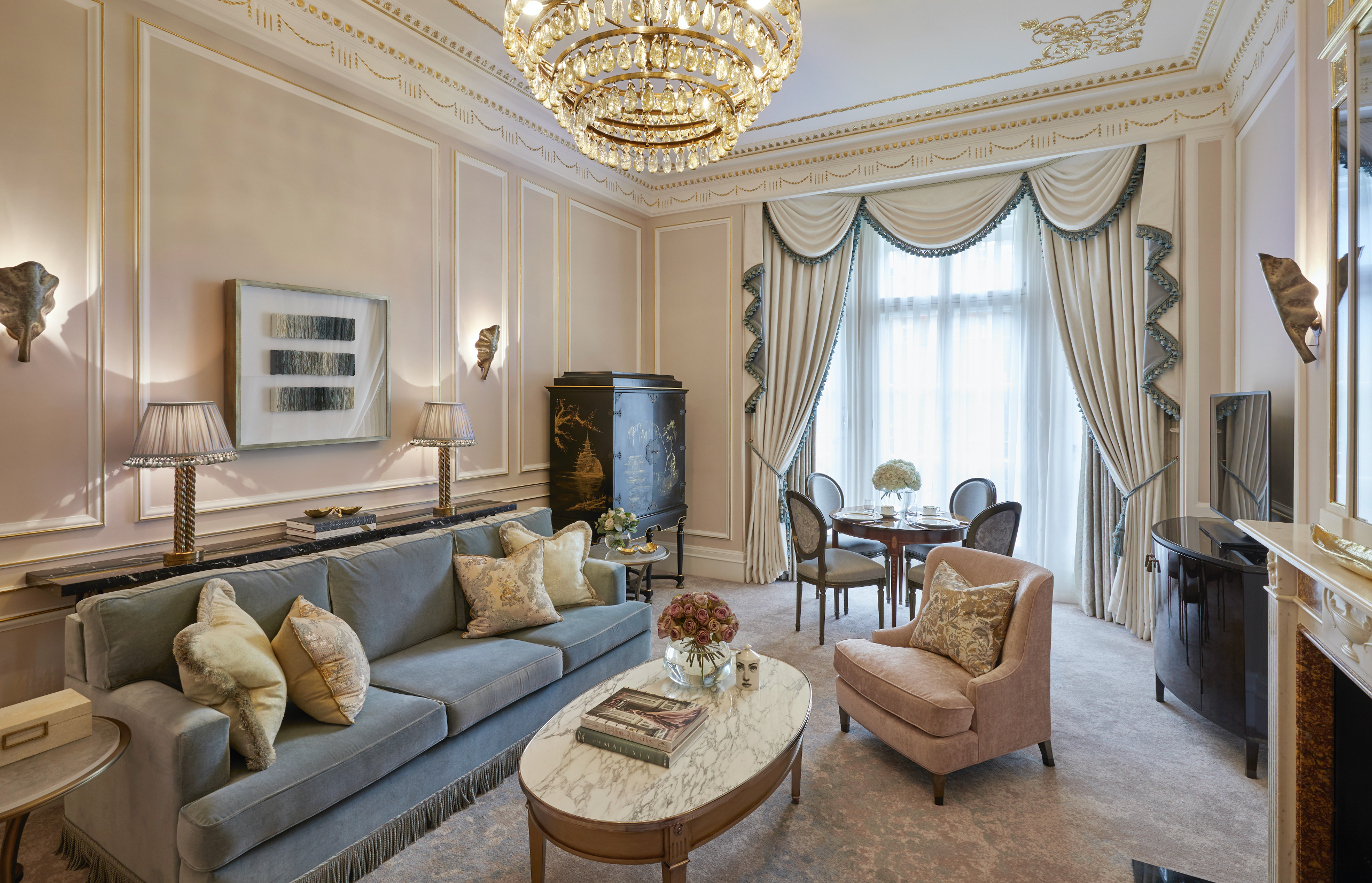 Just when you thought the five-star Claridge's in London couldn't get any better, the hotel will debut its Empress Eugenie Suite this summer.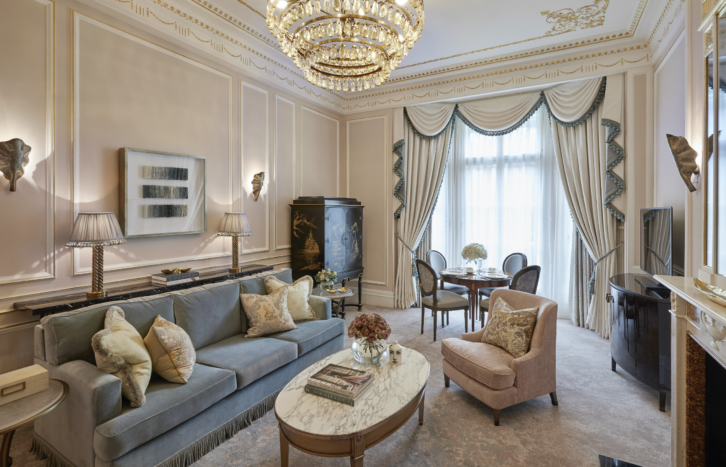 The suite inside London's iconic Art Deco hotel (which is known to have housed royals since its opening in 1812) is named after Empress Eugenie of France, the wife of Emperor Napoleon III during his reign between 1853-1970. The hotel was Queen Victoria's 'winter quarters' and Empress Eugenie of France would often visit her here to entertain her.
To reflect Empress Eugenie's French heritage and Queen Victoria's British roots, the suite recalls elements from Louis XV and Louis XVI's reigns with opulent embellishments, a neutral and pastel color palette of pinks and grays and delicate silks and brocade, plus an antique gold patina along the walls. The suite is made using the finest British materials and craftsmanship, and Queen Victoria's jewelry was a major inspiration behind the motifs seen within the room.
Specifically, the orange blossom motifs on the embroidered headboard were inspired by a few of her pieces. The fabric was hand-woven on a 100-year-old loom by royally commissioned weavers.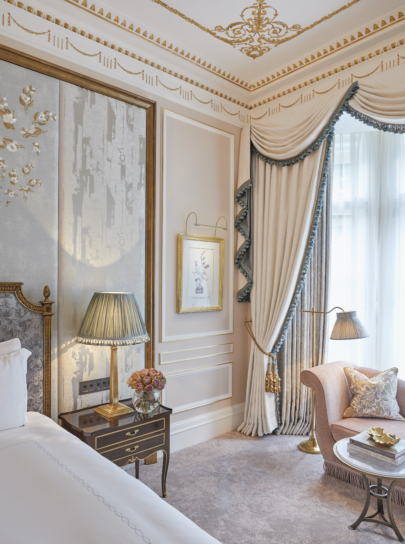 Also inside, guests of the suite will find an original marble fireplace; Louis XV-style desk with gilded gold accents; outdoor terrace; and dining table; and guests will have access to a butler. The 1,238-sq-ft suite sleeps up to four people and has expansive views over Brook Mews.
Guests of the suite can view letters between Queen Victoria and Empress Eugenie, as well as learn about the vast history – the queen and her husband, Prince Albert, regularly visited the hotel. Additionally, the Duchess of Rivoli Room sits next door to the suite as is named after Empress Eugenie's mistress, Mistress of Robes. She was the highest senior courtier to Eugenie.
The resplendent room celebrates London and Claridge's Victorian era and transports you to a bygone era. Book the suite during a summer trip to London, when the flowers are blooming and the sun is shining.
From $7,500 per night. To book, contact signaturesuites@claridges.co.uk, +44 20 7107 8844, claridges.co.uk