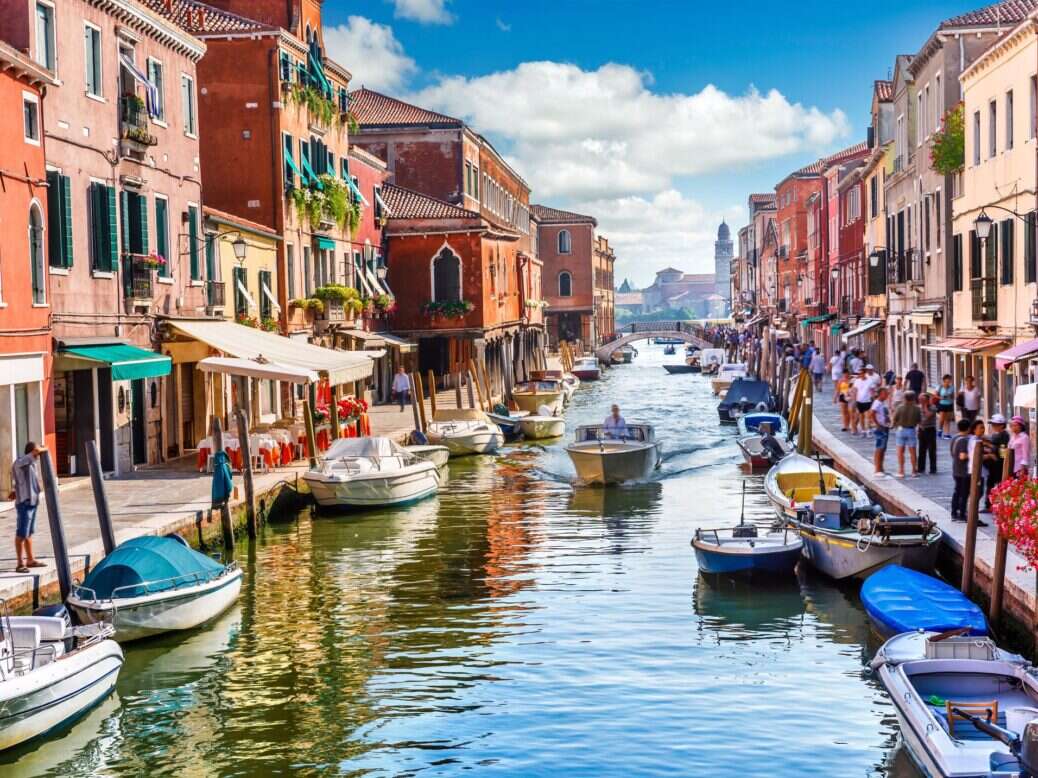 Having been founded in 1932 Venice Film Festival is the world's oldest and one of the most important celebrations of cinema. Hosted by La Biennale di Venezia, the 80th Venice International Film Festival is set to take place from August 30 to September 9, 2023.
Each year, the globe's biggest and brightest stars gather in the world's most glorious and exquisite black tie for the festival, which has come to symbolize more than just film; today, it is a benchmark of Western culture, a celebration of art and fashion, love and life. And yet it is, of course, still a film festival, and an utterly fabulous affair of one at that. Held to promote international cinema as an art, as entertainment and as an industry, while simultaneously paying tribute to major figures in the history of film, getting even into the city during these dates is tricky.
But for those that have managed it, to make the most of a visit to Venice at this exciting time, it's worth seeking out the city's stand-out arts venues, fine dining venues and luxury hotels. Read on to find out what we recommend to make the most out of the Venice International Film Festival.
Places to visit
Peggy Guggenheim Collection
No exploration of Venice's art scene is complete without paying a trip to the Peggy Guggenheim Collection. Located on the Grand Canal, this modern art museum is one of the city's most visited sites year-round, and English speaking tourists can join an English tour of the permanent collection over the weekend and Mondays at 3pm. Bliss.
Teatro la Fenice
Another avenue of the arts this city is renowned for is, of course, the theatre. Both mentally stimulating and visually awing, a visit to the Teatro La Fenice Opera House is unmissable for international culture vultures. Not only is it considered one of the greatest landmarks of Italian theater, it is an iconic venue for seeing opera and other performance arts.
If in town for the early half of the Venice Film Festival, do try and catch tickets for Cavalleria Rusticana, which runs until 3 September and is a timeless story of love and betrayal, religion and violence, family and society. How very Italian.
Where to eat
Harry's Bar
Having been a favorite of Hemingway's – not to mention the birthplace of the Bellini – this is one of the most famous venues in Venice, and for good reason. Totally sophisticated and utterly timeless, this is one of Europe's greatest watering holes of history, and thankfully, the party hasn't stopped since the days of Katherine Hepburn and Truman Capote.
Yes, it is something of a tourist institution now, with different Harry's Bars dotted in capitals across the world. But also, yes, it is an indisputable necessity on any Venice travel itinerary. Plus, the cocktails are divine.
Oro Restaurant
Located inside the Belmond Hotel Cipriani, Oro Restaurant provides a romantic dining setting with views over the water and interior décor by designer Adam D. Tahany. Here, Michelin starred chef Davide Bisetto creates Italian-inspired dishes which reflect his love for contemporary design through their presentation.
Ristorante Quadri
Not only is Ristorante Quadri the only restaurant in St Mark's Square, it also lays claim to a Michelin star owing to the accomplished cuisine of Max Alajmo. The menu is executed by chef Silvio Giavedoni and his team using ingredients from the region.
Where to stay
Aman Venice
Stay in the masterfully renovated 16th-century Papadolopi Palazzo on the Grand Canal by making a reservation for Aman Venice, and truly experience Venetian living like centuries of European royalty gone by. Designed by the architect Jean Michel Gathy, the hotel combines contemporary design with original features such as the building's frescoes, as well as private gardens facing onto the Grand Canal. This just isn't one of the most historically relevant – and today, luxuriously cultural – hotels of Italy, but of the whole world.
San Clemente Palace Kempinski
Located on its own private island – we're not kidding – San Clemente Palace Kempinski offers a secluded setting while also being mere minutes by boat from the idyllic Piazza San Marco. The five-star hotel has a selection of fine dining restaurants and sophisticated bars, along with a pool and luxury spa.
The Gritti Palace
This former noble residence on the Grand Canal is now the setting for one of Venice's most prestigious hotels, the Gritti Palace, a Luxury Collection Hotel. Interiors are distinguished by their classic Venetian style, but it's perhaps the hotel's culinary reputation that stands out most. Tuck into the Venetian dishes of chef Daniele Turco with majestic vistas across the waters.
Baglioni Hotel Luna
A short walk from Piazza San Marco and the Peggy Guggenheim Collection museum, Baglioni Hotel Luna provides a luxurious base for those wanting to explore Venice's arts and heritage sites. The Baglioni suites command views over St Mark's Basin and San Giorgio Island with large outdoor terraces to savor the city from. The award-winning Canova Restaurant, headed by Michelin-starred chef Claudio Sadler, shows the pride that's taken here in Venetian cuisine and Italian ingredients.